[this article is cross-posted from the Untold Entertainment blog, which is awesome]

It's not enough that my daughter Cassandra created the artwork, puzzle design and voice work for her first video game at the tender age of five. Now, Backbone Magazine has named her as one of the Top 15 Canadians in Digital Technology.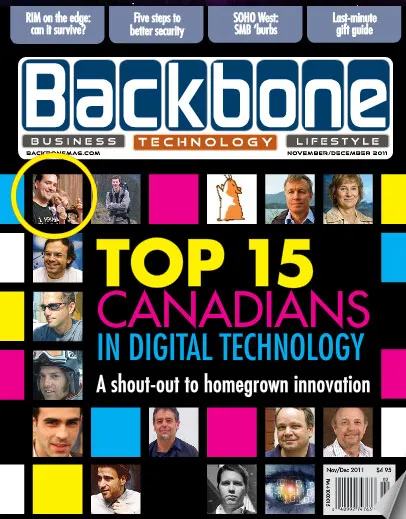 Wanna know who else made the list? Legendary Civilization game developer Sid Meier, who keynoted last year's Game Developers Conference.
i Got All the Awards
Sissy's Magical Ponycorn Adventure is an entrant in this year's Independent Games Festival, so she has a real shot at winding up at GDC herself to accept all the awards, including Most Prodigious Use of Invisible Walls and the Hervé Velasquez Memorial Award for Digital Inclination. It's very possible that if Ponycorns is nominated, Cassie can actually meet Sid at GDC 2012. That's incredible! Wouldn't you have wanted that opportunity at five years old? IGF judges: you can make this happen.

Cassie's game enjoyed international fame and critical acclaim after delighting fans the world over. Sissy's Magical Ponycorn Adventure has been featured in digital and print publications as far away as Spain, Japan, and Russia. The game was a finalist in the 2011 IndieCade Festival, and many games journalists have hailed it as an early contender for Game of the Year 2011 since its release in March .