Twitter has been busy with complaints about touchscreen games with "virtual joysticks" so I thought, how hard can it be?

A sleepless night and an afternoon later, here is the "Gyrostabilized Rotating Circular Central Canvas" for the world to see!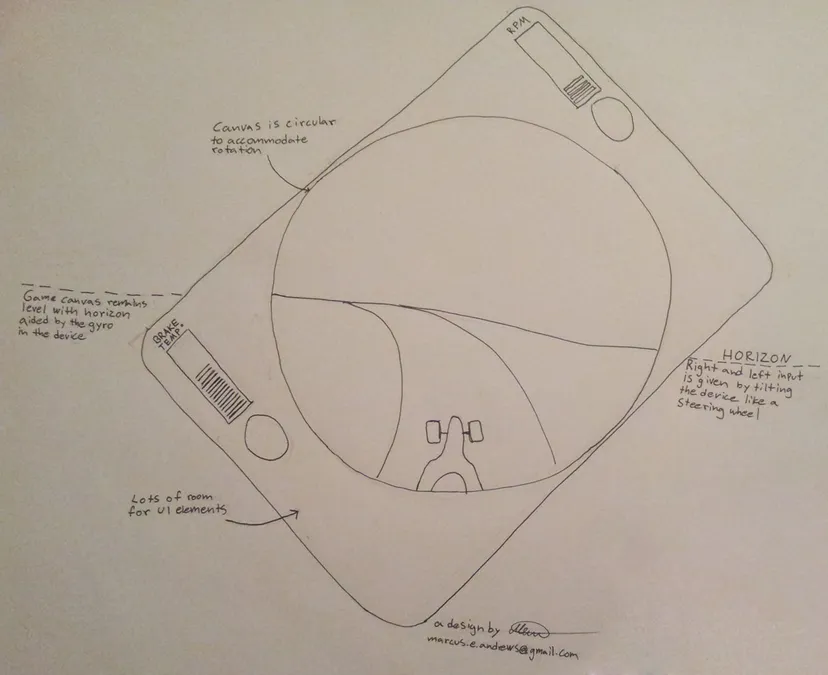 The player grips the device with both hands as he would a steering wheel.
The center of the game canvas is circular
The circular space is the active game canvas where the main gameplay takes place
The space outside of the circular canvas is a "secondary" canvas that can be used for UI and simple inputs such as buttons
When the player turns the device the center canvas turns in the opposite direction, creating the effect that it is level with the players own head
In other words, the player turns the device but can look straight ahead at the active game canvas.

That is pretty much it! If you are interested in using this method, please help yourself! Who knows if it even works.

Peace
Marcus Andrews