Smartwatches abound, but thanks to Apple's unprecedented popularity, its reputation for innovation and its creative marketing muscle, the Apple Watch is poised to succeed on a much grander scale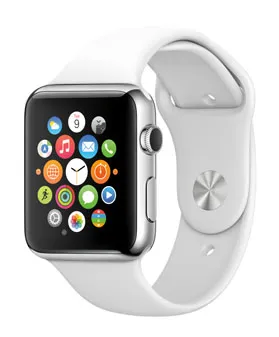 than any of its competitors. Games have always been among the first content categories to be adapted for new platforms. However, due to the small screen size and platform limitations, games on the Apple Watch will need to be reimagined to fit in a new gaming category: Micro-Gaming.
What is Micro-Gaming?
Micro-games are bite size bursts of game play that last between 10-30 seconds and deliver fast entertainment and emotional rewards. It's meant to fill the seconds spent in an elevator or waiting in line at the supermarket. Much like its mobile counterparts, these new micro-games will pave the way for more casual gamers not used to the intricate control schemes and complex maps seen in more traditional console games. In addition to the fun factor, this new gaming style will be used as on-ramps to larger brand experiences and interactive gaming franchises.
Game Development
Development for the Apple Watch will require many of us to completely rethink the way we approach game design. For most of our careers we've been trained to think bigger and better as gaming technology evolved and each successive platform delivered new levels of sophistication. Now the entire paradigm is inverted, as platform restrictions require us to reimagine gaming and get back to the basics of what truly makes a gaming experience fun. We'll need to get consumers into the experience quickly and out of the game elegantly so the overall experience is fun and exciting. We'll also need to do this keeping the uniqueness of the platform in mind. Developers will need to focus on basic concepts: What is the objective and can it be accomplished in 10-30 seconds? Does it have the right balance of fun and challenge to elicit a feeling of accomplishment? What sort of innovative enhancements do I need to make to ensure a great micro-experience?
Naysayers
To be sure, the Apple Watch has its naysayers when it comes to anything other than a fitness app or a basic utility. But think back to the early days of the iPhone and the commonly held belief that mobile games would never amount to more than a fringe gaming platform. After all, it was first and foremost a communication device. Fast forward to 2015 and the games category is more than double that of the next biggest sector on the app store.
A similar turn of events could occur with the Apple Watch if Apple continues to innovate the platform. I frequently read that gaming simply can't work with the built in restrictions of smart watches. Nonsense. Where there's consumer demand, games will follow and creative, passionate and dedicated game developers will always find a clever way to create something magical (no matter what the platform limitations are).
Evolution
Initially, these micro-games will take the form of companion apps or simplistic games that consumers can play with little to no onboarding. The initial focus will be to build on inherent knowledge that everyone has so people become confortable with the platform. And like smartphones and tablets, developers will be learning the quirks and nuances of the platform and studying the player themselves in order to finesse more creative experiences from the device.
As Apple Watch technology advances, so will micro-gaming – ultimately as a potential stand-alone gaming platform. We're at the beginning stages of a brand-new gaming (and lifestyle) platform and the potential of these new devices is far more exciting than its initial challenges. I've been in game development for over 20 years and I have been at the forefront of both the Online and Mobile platforms and one thing you can never bet against is the evolution of technology and its impact on gaming.
###
Robert Jackson is the Vice President of Product Development for MobilityWare, a leading mobile games developer whose first game, Solitaire was among the first on the App Store in 2008. Find out more at www.mobilityware.com