Real World Racing is our top-down racing game, using aerial imagery and geared toward simulative gameplay, published on Steam last December. With sales dead in the water, we made a zombie themed DLC as a thought provoking statement on the health of the industry and as a desperate outcry for visibility.
For reference, the game's Steam store page can be found here.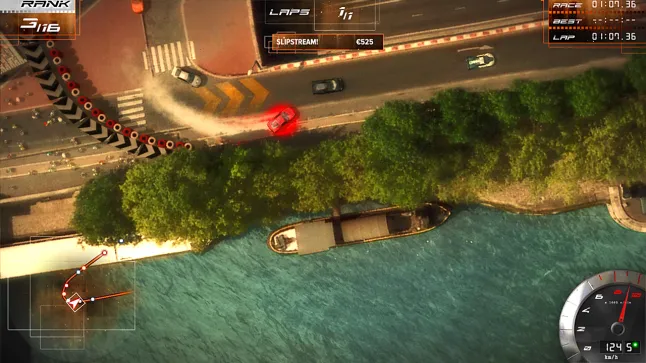 Real World Racing has a distinctive and recognizable Google Maps feel to it, which clearly states its core concept, selling point and appeal.

Licensing, processing and enhancing the source material took some work, as did crafting a full-featured game which includes over 60 tracks and 80 vehicles, a Career with more than 10 different event types, Arcade modes with in-game and Web leaderboards and two multiplayer modes, including even a card-collecting progression mode.
All of this was done by a 2 to 7 people team with proven experience in delivering finished and fair production value titles since the PS2 era, working on the project as needed over the course of more than 2 years.

In the end, as we reached the final release build, we thought we did a pretty good job for a downloadable budget racer, resurrecting a mostly dead genre and producing an original game, that hadn't been previously done.
There was no way we were prepared to have our honest, mid-sized game with a yet untapped idea that made a few headlines, met with such cold indifference. We had to do something, even if it meant alienating the few people that noticed and cared about our game. We released a zombie DLC, in order to provoke criticism, to be seen and tell everybody that there are tens or thousands of quality games that go unnoticed in Steam's library.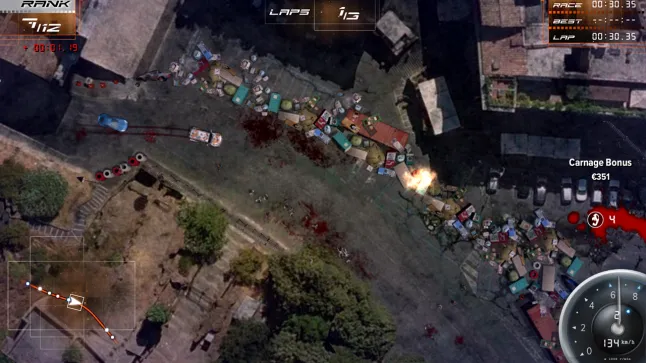 When we read stories such as the recent Towns development uproar we can't help to grow angry. To date we sold about 2% of their claimed copies, we are struggling to keep our game alive, we update it as regularly as we can, we talk and answer directly to any question our users ask on the game's Steam forums, no matter how inconvenient. Two DLCs have been released and more free content is planned, as well as at least one more DLC.
Our game might not be flawless, but we are doing our best to keep it polished and supported in spite of utter lack of any commercial success, for the sake of our few, dedicated players, until we are forced to stop game development altogether.

Working on your game with care and passion for years, struggling through indie self-publishing, communicating with honesty and dedication with your audience and doing your best to keep improving their experience through months after release is in itself rewarding, but can, and probably will, lead to 4-digits sales. Even if a overwhelming majority of players recommends your game.

We feel that we have come to a point in the gaming industry, where releasing unfinished alphas or betas for an inflated price, now called Early Access, or inserting the Z word in a trite game, rewards a developer more than pushing into new areas and heightening the production value of their game. We wish we did not have to put the Z in RWR.