This article is based on an interview with the Gajatri Studios CEO & founder Tiina Zilliacus. Gajatri Studios is creating Yoga Retreat - wellbeing / management game.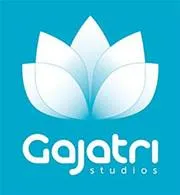 "The games industry, and its value chain, is driven by "games I would like to play" –approach."
Yoga is a $27 Billion business and it has come to be seen as something of a panacea for the ailments of modern society -- tech overload, disconnection and alienation, insomnia, stress and anxiety, writes Carolyn Gregoire in her article.
We have already seen mobile games of farming, parking, cooking and office work. It is actually quite surprising that yoga is a newcomer in the mobile gaming scene.
Tiina explains that Yoga Retreat is first in the world yoga themed mobile simulation game. It is currently available in App Stores Canada, Netherlands and Finland. The game will be launching worldwide in App Stores during this spring. In addition to retreat and time management mechanic game features authentic yoga content.
Yoga Retreat has two major target audiences: people interested in yoga, meditation and mindfulness in real life, as well as women interested in management & simulation games. These gamers use their credit cards not only to buy yoga equipment and other goods but also in-app purchases and other related merchandises.
Yoga Retreat enables players to learn real life yoga poses by taking care of customers arriving to the retreat as well as challenging friends to learn poses. Players can also complete small meditations called daily practices while playing.
This sounds fitting because majority of mobile gamers a) play for pastime / just for fun, b) are women and c) do not follow any games media. But like gamers, they want to do something they find interesting and enjoyable. Something that offers a brain break to homemaker's routines or a snack sized amusement in the middle of a busy day at work.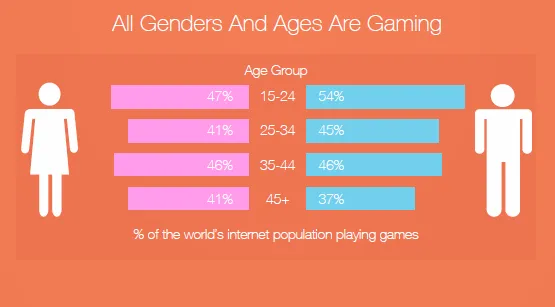 IMAGE: "Non-gamers" is becoming relevant target audience for games. (Source: Spilgames 2013)



"Gaming can be a new hobby or like a handicraft to mainstream segments as long as games feel like hobbies should feel like: fun, engaging, have mechanics that is easy to grasp, are challenging but not too challenging."
Tiina highlights that from the choice of name to the choices of core mechanics and ad creative you need to keep in mind that you need to make the game as appraochable and accessible as possible.
Non-gamers do not follow the latest game releases or read game reviews. Thus blogs, PR, viral, paid user acquisition is the way to go. Tiina says that you really need to think about how these people spend their time, doing what, reading what and then get your offering out there. Content marketing in addition to paid user acquisition is something she is personally a big believer of for any brand, games or retail.




So who decides what type of games we play?
The games industry, and its value chain, is driven by "games I would like to play" –approach. The natural consequence is that products are made and financed that have a great fit with both developers and investors personal liking. For example the mass-market of women with mobile devices as target audience tends to be underserved because of this dynamic. Approaching new audiences tends to have the same challenge.



If you do not belong to the audience, you do not necessarily see the need. And thus the offerings tend to remain in the boxes defined by its doers and investor interests.
Mobile touch screen is used according to capability of each user, which means you need to really "feel" the capability level of relevant players to take this account in the design in addition to the mobile moment in life to which your game has been designed for. Gajatri Studios like to welcome all levels of capabilities to Yoga Retreat game, meaning several paths are offered to players once they enter the experience.




One day niché - next day mainstream
Farming games are an example of market disruption. The early days of Facebook and mobile gaming were about trying to fit popular PC and console game genres into social networking services or mobile phones. I personally would not have ever thought farming to be the next big thing in 2009. And yet it was - again, again and again: Farm Town followed by FarmVille and lastly Hay Day. Most likely many FarmVille or Hay Day players have never seen a real cow or a pig. Then again the charm does not only come from the theme. Instread it is the pleasing resource managing these games offer. Crops, cows and pigs demand constant maintenance.
In order to move from niche to mainstream, Tiina says, the core loop and challenge level needs to feel right for large enough number of players. Also you need to be good with viral, i.e. get people to recommend your game to their friends, online and offline. Viral needs to feel genuine, suiting the concept and content, and not artificial.
Media and PR are integral parts of go-to-market and the more you understand to whom your product is appealing to, the better you're off with them, Tiina emphasizes. Partnerships that redefine how advertising can be part of games offerings can also complement developer go to market. Gajatri team is really excited about exploring all of these elements as part of Yoga Retreat go to market.



"Do and try to in order to find out the right mix for each title".
At the end she highlights four key challenges every mobile game developer should consider:
Good visuals
Videos and copy texts that actually communicate what the product is all about will help to attract right types of players in App Store as well as ad network environment.
Getting blogs and media excited about the type of experience and its philosophy what you are offering.
Testing advertising tools and target groups in the pilot phase is also really important, some tools have a better audience available for you than others. You cannot know this before you try out.
Link to the Spilgames report (2013).