First off, why there isn't mobile gaming cosplay?
This question, whose answer may be pretty obvious, hides beneath major issues about the mobile gaming industry itself. We've asked some renowned cosplayersfrom different parts of the world and their answers should be carefully read by every major developer.
Cosplayers in the gaming ecosystem
Cosplayers (along with modders, but that's a different kettle of fish) are a quite reliable scale, not only regarding how successful a game has been, but also how beloved it is by the gamer community. Nobody cosplays characters from games they dislike regardless of reason (unless paid to do so, which is seldom seen).
Don't forget that the fine art of cosplay (costume+play) goes beyond mere cloth (or lack thereof), armor and props. It's an attitude, an interpretation and a passion often closer to LARP (live action role play) or sheer performance rather than anything else. Anyway, if you're a developer and people cosplay your characters, it usually means you've done it right.
In fact, major developers, those who spend millions on their projects, tackle and encourage cosplay very seriously for the aforementioned reasons. Cosplayers are the visible tip of the iceberg of the target audience. Besides invaluable artistic recognition, their dedication guarantees the presence of those games at fairs and in gamers' secret Internet hideouts.
Just to name a few examples in this regard, take Blizzard (pandas included), Bioware (freeing "cosplay kits" months before the game release), Square Enyx (howdy, Lara?) and Hideo Kojima, creator of Metal Gear Solid, who challenged female fans to dare to cosplay Quiet, his sexy new character (although this was quite rude indeed - it brought to light those creepy sexist guts the industry has but shouldn't have).
In mobile gaming, things are absolutely different. Developers are unable to promote cosplay for two main reasons: a) there's nothing to cosplay other than a handful of pixels as part of a nonsense game; and b) AAA quality mobile games are like the generic drugs of already well-known franchises and genres.
We aren't going to talk about casual games here. Angry Birds costumes are sold everywhere, and they're great for a Halloween party, or a post-prom pool rave, or bachelor/ette downtown drunkenness, or whatever non-nerd people do when they aren't nerding around. But that's not cosplay, and it doesn't imply anything apart from that you've been able to sell a recognizable character to the masses (which is the panacea of casual gaming, but not enough for Video Games, written in caps).
We asked the lovely German cosplayer Svetlana Quindt, aka Kamui:
"I think the lack of cosplays from mobile games is due to the lack of really engaging characters in those type of games. Sure there are a lot of "fun" cosplays of characters from games like Angry Birds or Plants vs. Zombies.
However cosplayers normally want to portrait characters that they feel engaging, iconic and interesting. Most mobiles games I've played are about gameplay first and the story and characters are often left behind. I'm sure as soon as the mobile gaming developers come up with really iconic characters and franchises that will change"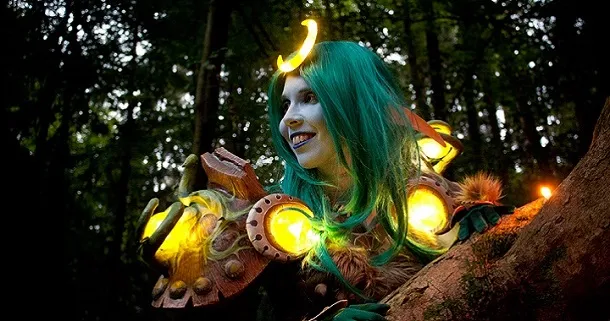 Kamui's take on World of Warcraft Night Elf Druid.
Cosplays can improve and liven up the work of which they're based on.
Native Mobile Frankensteins
The mobile gaming industry can be considered quite ripe nowadays. There are major developers, and awesome technical performances. We're looking at a bigger, faster and cheaper market than anything ever previously heard of, promising great advertising campaigns and zillions of dollars in profit both in downloads and in-game virtual goods.
High quality mobile games - those which we reviewers usually praise for having a "compelling story-line," "gorgeous and eye-catching design" and "amazingly intuitive and immersive gameplay," promoted by developers as "groundbreaking never-seen-before greater-than-life download-it-now" - are in practice crude amalgams of games from several lustra ago.
Mobile developers haven't been able to bestow a soul on their games yet. They're fun, and are played and shared, but haven't reached players' hearts. Cosplayers, the living and visible symbol of it, need to relate to the characters they are embodying, which simmers their urge to cosplay - to bring the characters to life.
Gorgeous Aussie cosplayer Eve Beauregard told us:
"I personally haven't cosplayed from any mobile games as I don't feel that I make as strong of a connection with any characters in mobile games as I do in console or PC games. For me, console and PC are lot more immersive and allow me to connect on a more meaningful level with the story and characters. I tend to only be urged to cosplay something if I feel a connection to it"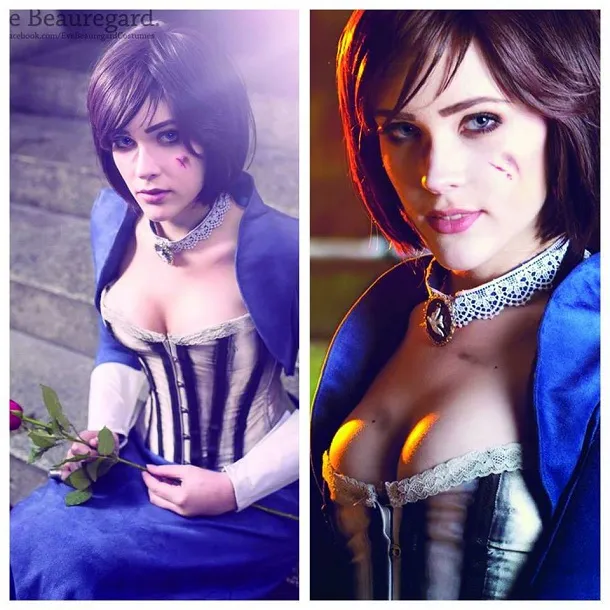 Eve's cosplay on Elizabeth, a character from Bioshock: Infinite, a FPS about dystopic uchronia.
Is Mobile Gaming Too Softcore?
There's also a widespread opinion that all mobile games are casual games per se. This can't be seen as a misconception on the part of uncaring players, because console and PC gamers are usually power users and early adopters of mobile technology. Casual games are seen as nothing than inane timewasters, lacking the epic grandiosity, the subtle implications and the overall depth their home counterparts have.
Renowned Spanish cosplayer Nebulaluben brightly points this out:
"Mobile phone games haven't got as engaging or intricate character designs or stories as other video game platforms. They're still considered casual games, so cosplayers maybe are afraid they're going to be considered as such"
and adds,
"We cosplayers often pay homage to this or that epic story that we love and we are crazy about, as a way to make a little bit of that fiction come to reality"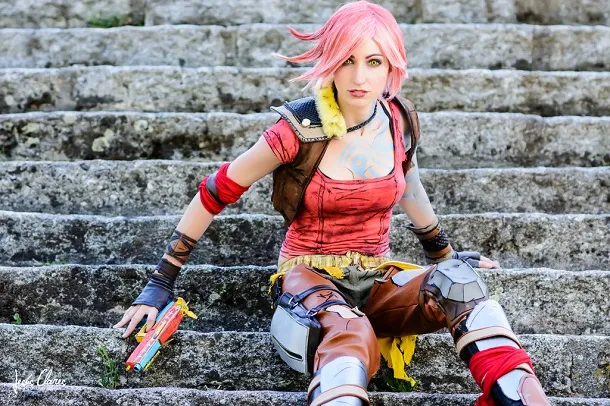 Borderlands 2 Lilith, beautifully portrayed by Nebulaluben. It's all about design, in more than a sense
Mobile gaming industry should promote handcrafted pieces instead of little fast-food games. Casual gamers fret not, as casual gaming will never die (they serve a purpose, too), but it's like developers themselves aren't taking serious mobile gaming seriously at all.
Let's illustrate this with a neat and clear example. A dungeon crawler is released for mobile. What do we have? Well, yet another dungeon crawler. The warrior character is indistinguishable from any standard AD&D neutral good fighter. The good vs evil plot is a vile excuse to scrape some extra tenths of a point in the reviews. Is it fun? Is it a good game? Yes, it is. Is it memorable? No, it isn't.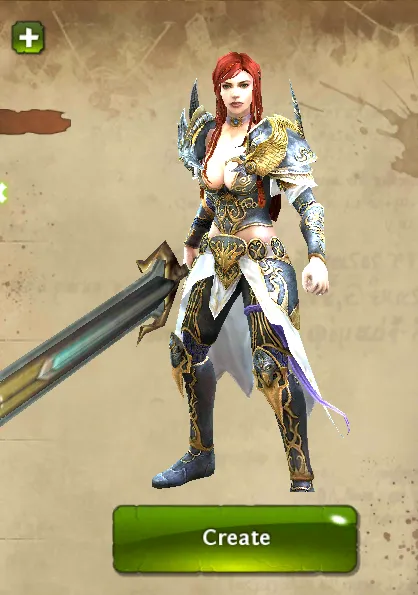 Key example: Gameloft's Dungeon Hunter has both a generic plot and generic characters.
Great technical performance, though.
Who wants to live forever?
You might well think that the mobile gaming industry doesn't need such delusions of grandeur because their business model isn't addressed to hardcore gamers spending whole nights playing video games, but you couldn't be wronger. Stories matter, regardless of whether the games are meant to be played for a short while each time or all day long. It's about imbuing video games with emotions, making use of them as the awesome storytelling tools they are.
Mobile developers need ambition to make their games transcend and form part of popular culture. Adventures full of unnamed uncharismatic heroes with no meaning or purpose won't lure gamers. There's a world of difference between a bland FPS and Bioshock, to put it mildly; or between Diablo and any dungeon crawler, Lara Croft and any platformer or adventure game, or The Last of Us and, well, whichever.
This shortsightedness is critical for the mobile gaming industry. Casual players are not going to have games to leap to once they master the repetitive and unrewarding mechanics of casual gaming, and hardcore players won't invest their hard-earned money in anything other than true AAA games.
It isn't a matter of resources, either. The greatest and most unforgettable games weren't, aren't and won't be those boasting the latest dust particle physics or asking for misbegotten hardware requirements, because what matters is the story you tell and how you create a durable bond with your players/users/customers.
The mobile gaming industry needs to learn fast from the great console and PC games. Then, and only then, cosplayers will come.
Because if you're a developer and people cosplay your characters, it usually means you've done it right. Doesn't it?
Glu's CKZ: Origins main character, Evelyn, might be one of the few candidates worthy to be cosplayed, but needs a story as cool as she is.
Acknowledgements
You don't have to scroll up to look for the quoted cosplayers websites. For your convenience, here they are. I strongly recommend that you enjoy their gorgeous work in its natural habitat.
Svetlana Quindt, whom I silently and deeply admire.
Eve Beauregard, who took just 8 minutes to send her reply.
Laura Nebulaluben, whose words were so helpful to write all this down.
They also have tutorials on how to do the most mesmerizing cosplays, so who knows if you, dear reader, will be one of the first to do mobile gaming cosplay. You can also buy them something or say hi.
Lastly, once you've ended your tour, come back and leave your thoughts in the comments, or share any cosplayers who you know are into m-cosplaying.
You can follow me on my brand-new Twitter: @PeterWarrior_AZ or follow @AppsZoom as well.
This article was first posted in Appszoom's blog.