This is the second post of a series about what's before the launch of a successful Kickstarter campaign. A guide through the creative process behind Game Developerz, from the very first thoughts about the game, going through team building, production and company set up, all the way to running a Kickstarter campaign.
I've been talking about the concept and the first draft of the game and today I'll be telling you more about, Team creation, Preproduction and Company set up.
Team creation – Gathering the right people for this project
I was skeptical about who should I have shared the concept with, but I felt like I had a couple of good friends who were perfect for this as they were both very good designers too. They suddenly loved the project and they also liked the fact that I wanted to seriously start making it. We initially talked about the game and how we could have promoted it. They enjoyed the Kickstarter idea so we started creating the game aiming at founding a company together. We also gathered a very talented artist. and we then began working on preproduction.
We were ready to go, we were only missing a place we could stay together and work! For the first weeks we silently seized on of my partner's mother's studio, as we couldn't wait for a real place to be ready for us. After a while she probably started to be annoyed (we were not that silent) but we fortunately found a comfortable house in the middle of nowhere and we eventually settled in. The place had to be renovate and for the first month we shared our studio with carpenters and painters.
July was quite hard core, with no air conditioning yet and people in and out all the day long; but I've never been so proud of what I was doing and honestly, we worked like pros! You know it was like those guys from the Silicon Valley, living in a huge house, half home and half studio, that's just so cool!
Preproduction
The preproduction of the game has been more about the look and feel of the game.
Discussing with the Team we realized that the first and most important feature of this game was that it had to be fun and satirical, irreverent but never disrespectful. The choice was quite easy: we needed a not complex but expressive look, not "jelly" but hilarious… we wanted it to be more or less like a comic book about what happens in every gaming studio! We really worked till late night for it…

This is one of us working till late night… Nope, it's not Limbo! It just reminds of it.
With that fixed in mind, and a giant spider on our back, our two artists had an intense phase of researching, concepting and sketching. Their goal was to find the perfect compromise between our comic idea and the feasibility and affordability of the whole mass of work we would have had to face in the following months… at that point, looking forward to more than a hundred cards to be done in just a few months was quite scary!
The guidelines we came out with were the following: approximately 3/3 figures, huge oval heads, big eyes and noses, sticking out ears, short limbs but expressive joints, 4 fingered.
From that moment on, our artists made their best to stick to these guidelines and flex them at our comic will. Both of our artists worked on doodles, then the rest of the work was split between sketching/inking, made by our Art Director, and coloring made by our double classed Designer/Artist.
Company Set up
Since the beginning, we decided to go with the same amount of shares for each founder of the company. No matter who had the idea, I just wanted to be fair and thankful with everyone. That's probably the best you could do, when you have nothing in your hands and when everyone is committing 100% to the project and the company.
First of all we needed a name. We started thinking about serious names "We want people to think we are not just a bunch of nerds making a game, we want them to think we are serious business guys" we said. So we started sketching and introducing random words to the "we are serious" topic, but we eventually realized it was not going to work for such a little startup. We came up with names like "Ovunque" and "Awake", they were probably too much and we didn't feel like they were giving out a sense of joy and fun. We then started to write words that we wanted our company to relate to, like: fun, work, fresh, joy, good, happiness, game, analysis and so on. We really had a good time doing it and I don't know how, we came up with "Upperdog" which was just the opposite of underdog, "Up Till Late", "Gaming Instinct" and "CogNitive".
None of them really satisfied us!
We brainstormed for about a week before coming up with a unanimous decision.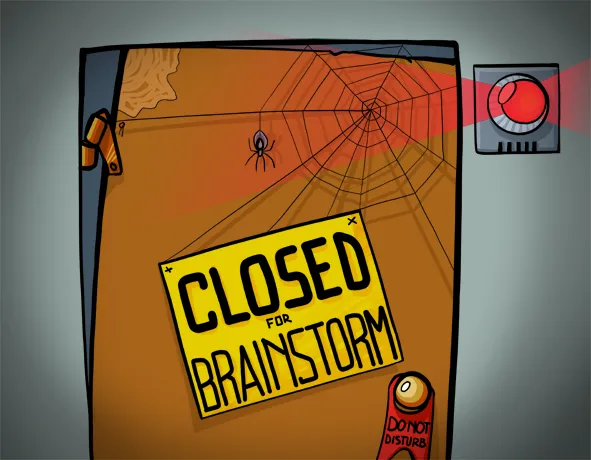 We eventually said:
"Ok, who are we?"
"We are awesome young guys with a passion for games. We like to have fun and to joke about ourselves".
Then a name popped up almost out of the blue..
"We are Onion Knights!" I said, thinking about an old Final Fantasy Tactics class I loved a lot.
We liked the Onion idea as we realized it would have matched perfectly with our design philosophy of "peeling the onion" - an enlightened approach to problem solving where, by methodically removing each layer of the onion, one is able to appreciate its complexities at each level. Eventually, by reaching the core, you can objectively define and find the design you were looking for – but still we were not sure about the word "knight" it was a little too bold. We then thought of "Squire" and that was perfect! ..and not bold!
Onion Squire is a mix between a sophisticated design philosophy, expressed in a humble way, and a word that represents the will to grow and to become someone one day. That it us, and we completely feel comfortable with our company name.
Well, once we had the name, we started designing some logos as we established Onion Squire Ltd.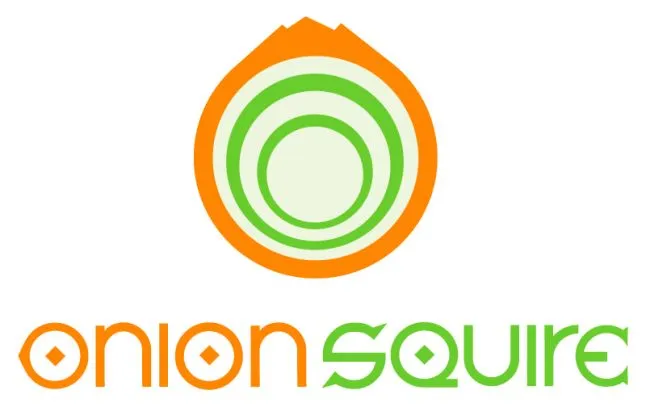 We are now very proud of it!