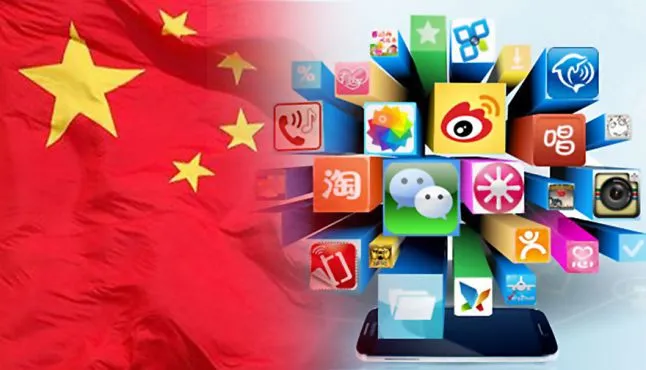 Last week, I read a report on CNN news, about what Apps teens use in US. I find it exceedingly entertaining. And I think it would satisfy the curiosity of people on the other side of the ocean, by letting them know what Apps Chinese people use, and what games they play.
In China, people in the App ecosystem are divided mainly by geography and age groups. In this article I would only introduce Apps used by 20~50s age group, and in 1st and 2nd grade cities. For in these areas the living standard is closed to developed world.
In this article, I would only introduce Apps installed on 8 out of every 10 phones. To save my words, those Apps marked with a golden frame means that they are killer Apps that virtually you can find them on every phone.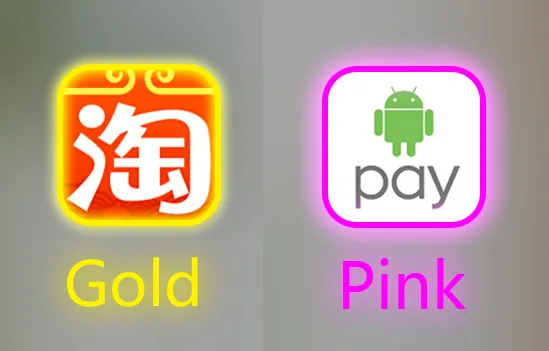 And Apps marked with pink frame means they are the equivalent Apps world wide, but not used in China.
Messengers

Both WeChat (微信) and QQ are presented by mobile giant Tencent. WeChat is close to WhatsApp as a messenger. But it's a mega App with many extensions: It has social media function, called "Friend Circle" (朋友圈),which is used pretty much like Facebook. In China there are many social media, photo sharing and microblog platforms, and they become inactive lately, due to the rise of WeChat.
And another big feature of WeChat is that it has integrated a wallet, which could be used to tap & pay in most street stores, and make online shopping and in-app payments. And in recent days, Tencent aggressively promotes WeChat wallet by subsidizing both stores and buyers in every single transaction.
From WeChat and the following Apps I'm about to introduce, you can see Chinese Apps tend to be All-in-One.
QQ is used more on desktop, in workplaces. QQ vs WeChat is just like Skype vs WhatsApp in the west. People install it on phones, mainly to keep touch with workplaces.
Wallet-Financing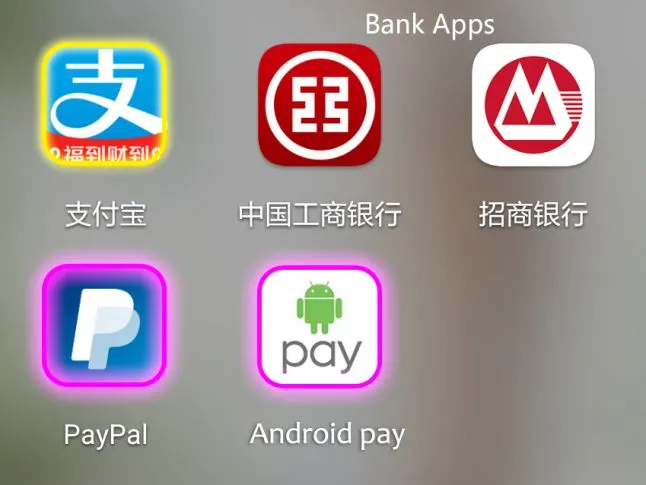 To deal their financing, most people would install Alipay (支付宝) and some bank's App. Alipay is also a mega App, with it you can do all the things you can do with Android Pay and PayPal. What's more, you can handle all types of payments imaginable: Electricity and gas bills, communication fee, etc.
And Alipay works pretty much like a bank, you can handle all types of business you could with a bank: draw & deposit, transfer money to other person's bank accounts, buy funds and insurances, etc.
As a digital wallet, the archrival of Alipay in China is WeChat wallet.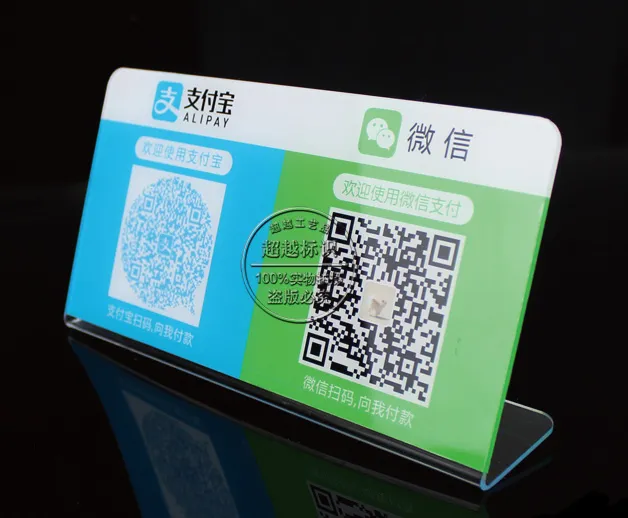 in most shops you will find such a sign for Alipay and WaChat Wallet, you can scan the code and complete the payment.
And Alipay has countless extensions. For example, it integrates a messenger just like WeChat, and it has a page you can use it to find restaurants and entertainments round you, just like Groupon.
Online Shopping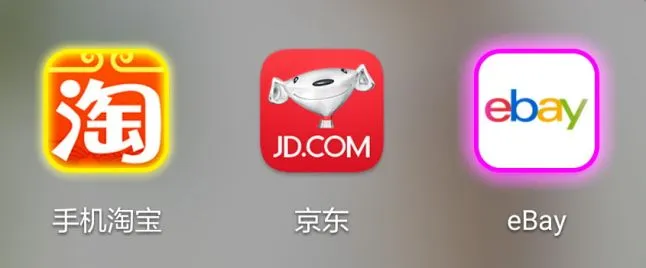 Before the era of Apps, Taobao (淘宝) was the biggest online market place in China. It has sellers ranging from international mega companies to individuals. You can find on Taobao all types of merchandises which could be legally dealt in China, from motorcycles to toothpick. And many Taobao stores do "Buy on your Behalf" business, you can buy merchandise from Paris, NY through them, and the cost is very reasonable. And Taobao opens a window for people in less developed worlds to buy cheap and quality Made-in-China Clothes and everyday use items, for example Russia and Brazil.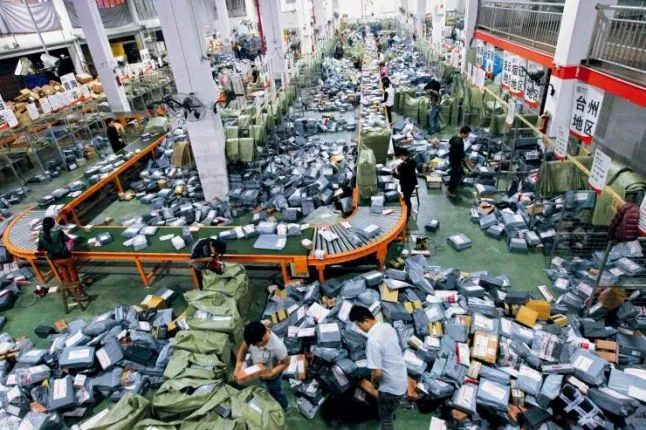 Inside of a station of a express company in Zhejiang Province, workers do their daily job of handling packages sent by Taobao stores.
JD (京东) is a company pretty much like Amazon, it sells all those Amazon sells, in fact they are archrivals in China. And JD is best known for selling electrical appliances, just like Amazon for books.
Finding Taxis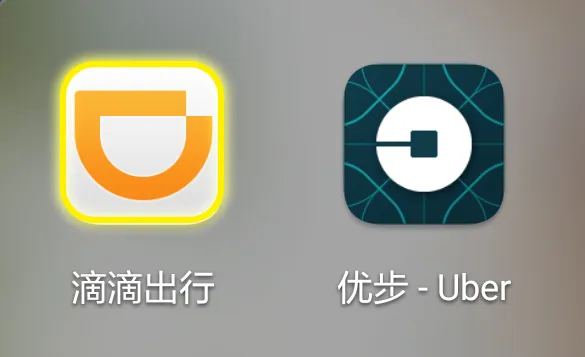 In China Uber is now fighting fierce battle with the Local DiDi(嘀嘀). DiDi covers more cities and towns big and small. And you could call licensed taxis by DiDi. It seems Uber is fighting for its place by offering much lower fare per trip.
News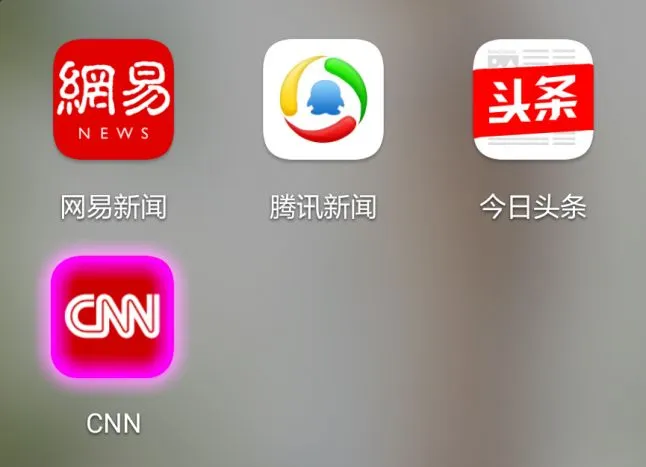 There're scores of news apps. The most popular ones are these presented by Netease, Tencent.
Map & Navigation

Baidu Map (百度地图)is essentially molded after Google map. And it is only good for use within China, for its data out of China is incomplete. And Google is blocked in China, you can't use its map app too.
Gaode Map (高德地图)had risen as the most popular car navigation software, installed on old fashioned GPS navigation devices, and it should had been purchased with a price.
Finding restaurant, Entertainment

These two Apps, Meituan(美团) and Nuomi(糯米), are like Groupon, and pretty much the same like each other.
These apps work by first find your location by GPS, and suggest to you the type of shop or service according to filter conditions: distance, rating, price, etc. My impression is that these Chinese Apps have covered more 2C type businesses than their US counterparts, with more detailed classifications. Strolling a few blocks around the place you live, you will find more than 80% of the businesses on the streets are registered with the Apps: Food, massage, maintainances, gyms, etc.
In order to gain more users, these Apps often launch campaigns of discount on every order, this is essentially buying users with real cash.
Order Take-Out Food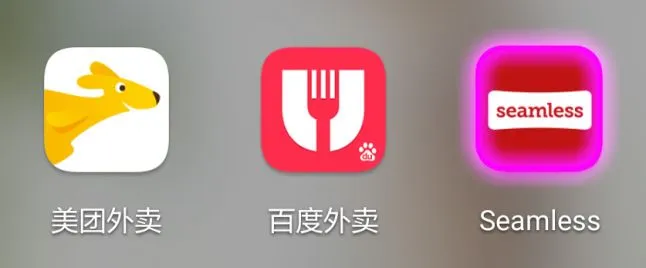 Take-out food mostly mean the informal meals, snacks such as sandwich and tortilla. And Apps such as Seamless, Grubhub are used to order such stuffs.
In China, all the restaurants and food stores, the ones serve 18 courses dinner, or the ones sell fast food, snack or fruits, would package the food and deliver it to customers upon request. In the past the customers would order by phone call, now by Apps.
These two most popular Apps: Meituan Waimai(美团外卖) and Baidu Waimai(百度外卖), they partnered with restaurants, cafés in the streets, and they have their own army of delivers.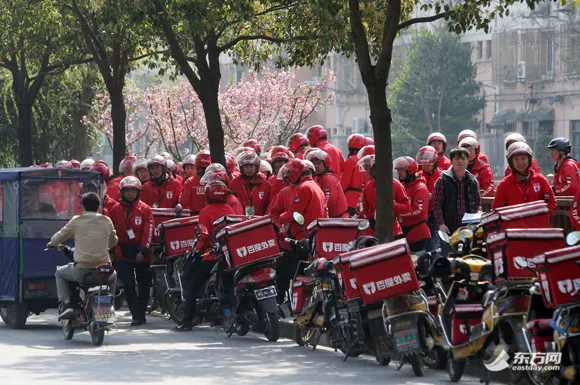 It's a spectacle in China – in a dinning street, you can see groups of delivers with neat uniforms and electric bikes perching outside of major restaurants. Upon taking prompt from the system, one of they would go into the restaurant and take away the packed food and send to the customer.
Games & App Stores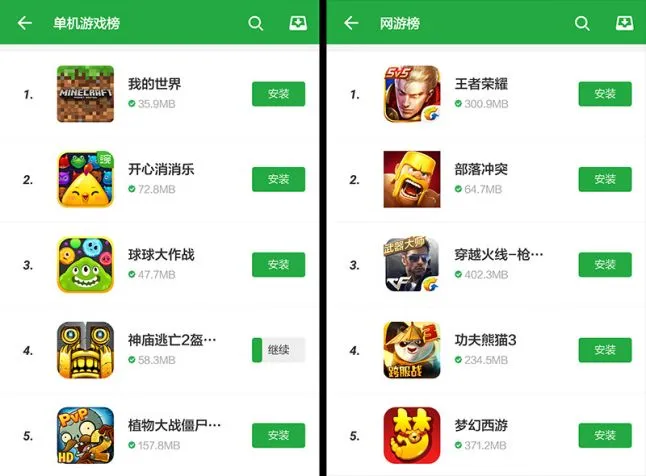 current top 5 games in single player and MMO categories.
What makes games a different type of Apps is that they make money by themselves. The scale and trend of the Chinese gaming market draw great attention these days. For Games and App Stores is a big subject, I would devote a full article to this topic. Please follow up my next blog post!
And these types of Apps are also popular
Video Streaming, Music, Browsers, Railway/Flight Tickets Service,
Chinese-English Translating, Reading, Educational, Weather Broadcasting
I would post regularly--about game and art production.