If you've been following these dev blogs, you'll know that I have been living at my cottage for the last three and a half months. No, I wasn't kicked out due to some indiscretion or ill-advised car purchase. I was living in the cottage so I could manage the little store I mentioned a couple weeks ago. After a job well done, it was time to come home.
So last week, my family arrived en masse to bring me back to civilization. Talk about an ironic reversal of what college students happen to be experiencing this week: I'm finally returning home, not leaving it. In fact, my week has been taken over by family matters and getting resituated. Although my wife is made of pure, delightful chaos, I am of the Spartan persuasion—and I happen to love order with a nice task list by my side. There were so many chores to do around the house once I was finally back. . . .
OK, it wasn't this bad, but it felt that way.
Despite the upheaval, I can proudly announce two major developments for Archmage Rises:
#1
I was contacted by a massive company in the PC gaming scene. They are very interested in Archmage Rises and asked me what they can do to help. I'd love to name drop… but I can't. You see, I signed an NDA—and one of the first stipulations was, "The FIRST rule of Fight Club is . . ." :-) Just kidding—but of course, I can't say who they are. We've already had one meeting and another is scheduled for this week. I don't need to say that this is totally unexpected. Something about Archmage Rises seems to draw people in from all corners of the world!
#2
I hired a very talented user interface (UI) artist—someone who has worked on 30+ games for PC, console, and handheld devices. He reached out because he read my first Gamasutra post—and he likes role-playing games. He's also a Dragonlance fan, which sort of sealed the deal. His first job out of art school was working with John Romero on Daikatana. I thought that was an epic way to start a career in game development.
This major hire got me thinking: It's time I described the awesome team behind Archmage Rises. While I am the lead designer, coder, and sole financier of this enterprise, God has brought some amazing people into my life to help make Archmage Rises a reality.
Jack Collins wrote a very influential business book, Good to Great, in which he contrasts the difference between a good and great company. One of the factors is the team. He stresses that you have to get the right people on the bus and the wrong people off the bus.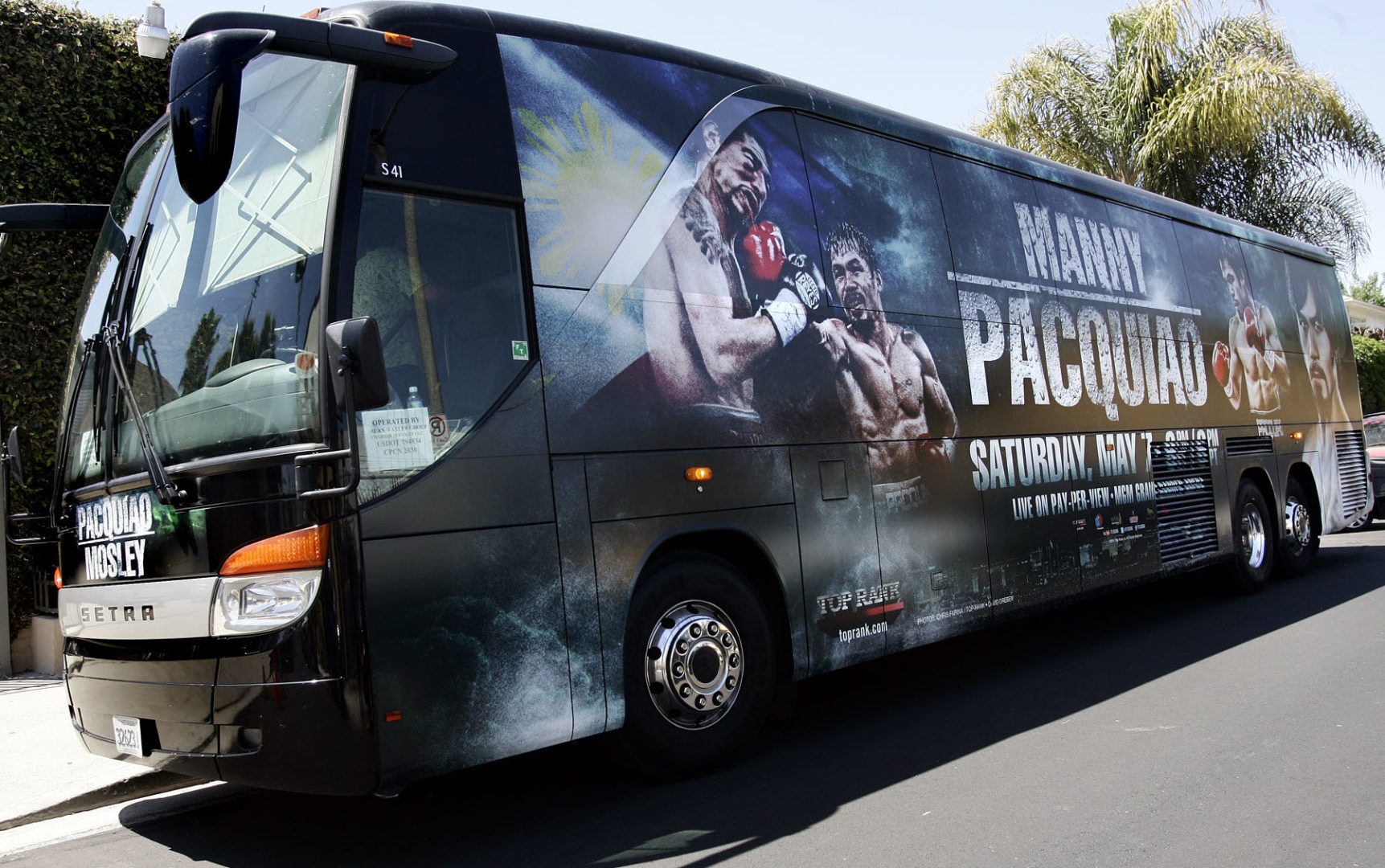 Maybe one day Archmage Rises will have a custom bus like this! :-)
Here in no particular order are the people on the Archmage Rises "bus":
Rogier van de Beek -- Primary 2D Artist
Almost every piece of artwork you've seen of Archmage comes from Rogier's hand. I trolled Deviant Art for months and tried several artists before I found what I like to call "The Dutch Master." Based in the Netherlands, Rogier has worked as a game artist on many titles from World War II to fantasy to Sci-Fi, but his favorite setting is fantasy. I'm impressed that he did card art for the World of Warcraft trading card game. You can see his impressive portfolio on Deviant Art.
Luis Levy and Jeannie Novak – PR & Marketing
If you've heard of Archmage Rises it's because of Luis and Jeannie :-) They are the principals at Novy PR, a firm they started in 2011 to focus on indie developers. Luis has worked in the game industry as a QA tester (Quake 4, Call of Duty 3) and wrote two books with Jeannie (who is the lead author and series editor of the Game Development Essentials textbook series). Together, they have helped countless PC and mobile games get exposure through their numerous press contacts.
Andrew Hoogheem – Story & Dialogue
Andrew has worked in the publishing industry for 10+ years, has a masters in English, is currently pursuing a PhD, and is a full-time professor teaching creative writing at Blackhawk College in Ohio. Andrew is not a gamer. This concerned him. He has read The Lord of the Rings, but not much other fantasy fiction. This also concerned him. He's never written for the video game medium before. This really concerned him. I think these are all assets, not deficits. Most video game writing is pretty terrible. There are tropes and cliché cheese a plenty. I think bringing in an outsider, an expert in proper literature, is exactly what this project needs. I sent Andrew an excerpt from the beginning of Planescape: Torment. Once he read it, he immediately saw that video games can be a compelling written medium, and immediately signed on. You can see his LinkedIn profile.
James Maranetette – Sound & Music
James is a talented musician, composer, and effects artist. We worked on some previous projects together. He went to Full Sail for game music composition. We're going for a soundtrack that reimagines the genre and turns heads—like the Superbrothers: Sword & Sworcery EP soundtrack. He is also excited about all the interesting sound effects he can make for the magic and ambiance in the game. He lives in Portland, Oregon. You can listen to his tracks here.
Nic Biondi – Game Mechanics & Coding
Nic is an indie game dev at Soulareus who is currently working on Hard Lander a competitive physics-based four-player game. Nic is all about iterative development and game mechanics. He is helping to ensure that each subsystem of Archmage Rises is fun on its own and fits within the whole. When I need help with unity or coding, Nic is my "go to" guy.
Michael Uzdavines – Game design, Coding
Michael is an indie game dev working on the 3D action strategy game, Heroes of Issachar. A long-time PC and console gamer, Michael is who I go to for brainstorming and as a sounding board for Archmage Rises features. When I need help with Unity or coding, I also turn to Michael.
Rick Grossenbacher – User Interface
As already mentioned, Rick is a game industry veteran who has worked on over 30 titles across PC, mobile, and console systems. He's a fan of Dragonlance and had the opportunity to work with the famous Dragonlance artist Jeff Easly at one of the studios. Archmage Rises is UI-heavy and expands the idea of what a UI can and should be. Rick is excited for the challenge. You can visit Rick's online portfolio here.
Rob Cook – Website
Rob has been building websites since before there were websites. :-) He's a CSS/HTML/Javascript wizard—and even though I used to build websites for a living, I just defer to him because he knows so much more than I ever will. Rob helped work his magic to take my concept for the Archmage Rises website and make it a reality. Check out Rob's portfolio at his company site, Sudymo Web Services.
Darryl Spratt – Graphic Design
Darryl is a fellow Canadian who went to school for graphic and game design. He has worked in the game industry and focuses on design and UI. I worked with Darryl before on a few projects and I've always been impressed with his work. Darryl made the Archmage logo . . . twice. :-) I was super happy with the first one, but the consensus was that it wasn't "hardcore" enough. So he outdid himself making a second one. You can see his portfolio here.
Which do you like best?
And finally, I'm currently in discussions with a former AI programmer at Blizzard. His GDC talk made an impression on me, and we're currently discussing how he can help with the NPC AI.
Like any other major artistic endeavor, there is an entire team behind the scenes bringing Archmage Rises to life. I may be the band's frontman, but we wouldn't be jamming like this without the raw talent of the professionals mentioned in the lines above.
As always, if you want to hear the latest on Archmage Rises, please subscribe to the newsletter at http://www.archmagerises.com/ :-)
SDG