I've always wanted to make my own independent, crazy and never-before-heard-of games* and in the autumn of 2016, my dream got really real: my beloved husband got fired** and he decided he likes my obsessive "optimistic strategy game about travelling, freedom and changing the world" idea enough to pick up Unity and learn how to code. To complement his amazing efforts, I picked up the rest, invested a little money to get an absolutely brilliant artist, Pontus Lundén, to teach me vector graphics and to do as many assets as he feels comfortable with so little cash. I'll be honest, perhaps the most important reason for which we started Heart. Papers. Border. was because I NEED to prove to myself that I can conceive, design, direct, manage, market, promote and sell a game, after all the years in the games press, in the industry and on twitter giving lot of heart felt advice.
Because we have a lot of friends at Casual Connect <3, we decided the European event in Berlin would be a great opportunity to validate our idea. There was only one problem , we needed a working prototype by December 5th. Suffice to say, we had one. Sure, we didn't really sleep since late August, but hey, we actually had a thing called HeartPapersBorder_IndiePrize_SubmissionBuild.exe which you could double click on and didn't break.
This build earned us a spot in the Indie Prize and the impostor in me still can't quite grasp it. It also earned us more sleepless months to be ready for Berlin. From December until February, holidays excluded cause we had to go back home (and you DO NOT do gamedev during holidays with a Romanian family), we managed to overhaul all the art (THANKS PONTUS <3), add in important, essential mechanics for our core loop and overall have a build that can be shown confidently at Casual Connect.
Gameplay footage made by the awesome Jacob Wood from IndieHangover.com
The plan was to rest AFTER Casual Connect, but who was I kidding?! While we were in Berlin, the following news broke: that EU citizens in UK will be very unhappily illegal after Brexit (this has no direct relevance to my story, besides the fact that I make a game about borders, but really?!) and that Valve will shut down Greenlight and replace it with Steam Direct, a service that might cost "anywhere between $200 to $5000" per game submission. Leaving aside any potential debates, opinions, tears and ramen consumption*** caused by such a news, my reptilian brain got scared by the prospect of having to spend up to 4800 bucks extra to get Heart. Papers. Border. on Steam. Wh00t! We bought a Greenlight pass as soon as we got home and submitted before the background conference noise could subside from my brain.
So now we are on Greenlight.
It looks like this (music included!):
And the sad part is, we are doing FINE. A lot of games currently on Greenlight look like this:

See? No Tumbleweed!!!
BUT WHY???
Hypothesis 1: It is normal
We all know Greenlight was flooded with games. If there is one entity to blame for the fact that 2016 saw A GAZILLION games that many deem… unworthy getting past Greenlight. It was This Bad: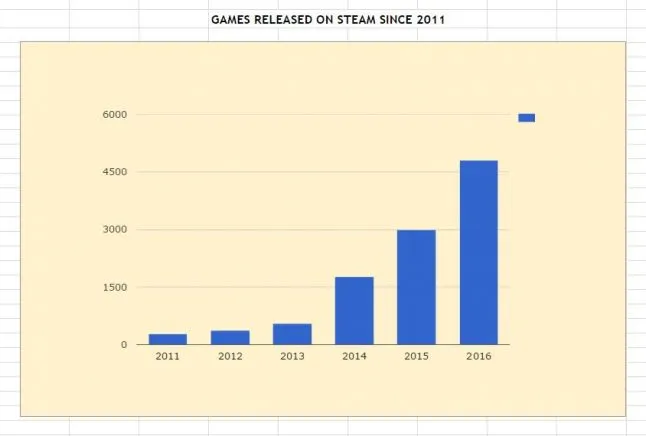 In the same time, though, Steam gained a substantial number of users, too. I still don't think a little over 10000 games can satisfy over 200 MILLION people!

So what is a normal situation on Greenlight?
It is pretty hard to gather this kind of information, but here are a few few numbers from older greenlight campaigns: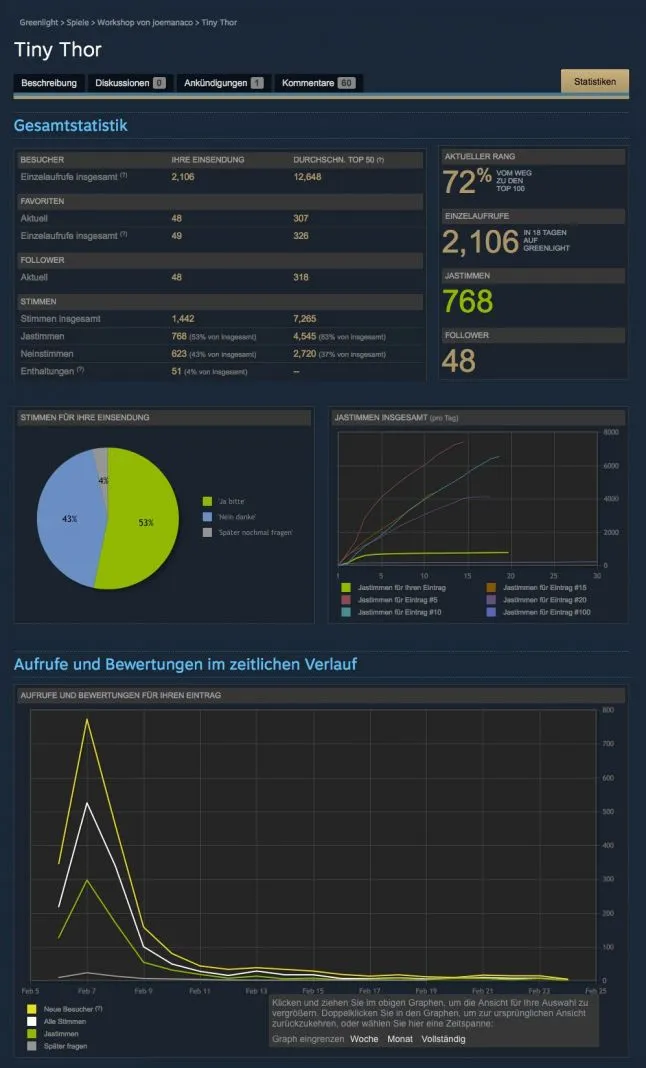 Courtesy of THIS TIGSource post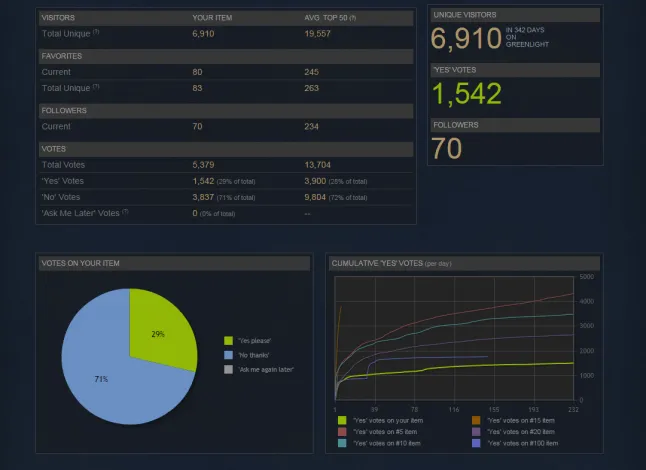 Courtesy of THIS Reddit thread
In comparison, our Greenlight traffic looks like this:

And a visits chart day by day looks like this (we measure 3-5 times a day). Today we had 4 visits.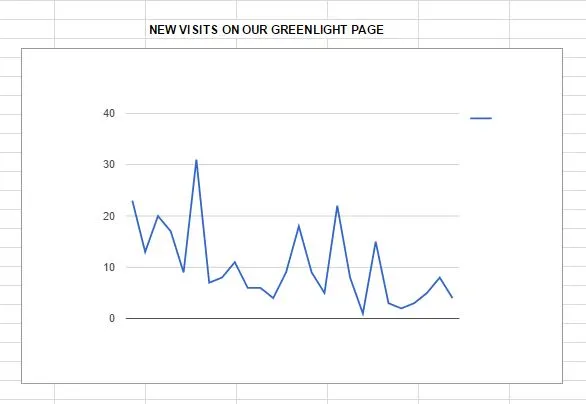 Now I can't really exclude the possibility that this is not a normal Greenlight behaviour but….
Hypothesis 2: Greenlight is abused after the Steam Direct news
I am sure no one would rather pay $5000 instead of $100 to get a game on Steam. So I guess I am not the only one who got scared of the prospect and pushed Heart. Papers. Border. asap, even though we did not plan for this so fast. Not only are we not ready with all that we want to show and ask votes for, but it is common sense to first build a community and then do stuff where you need people's votes.
But what do the numbers say? Are there really more games pushed on Greenlight than normal? I measured the data from January 30 until today. It looks like this: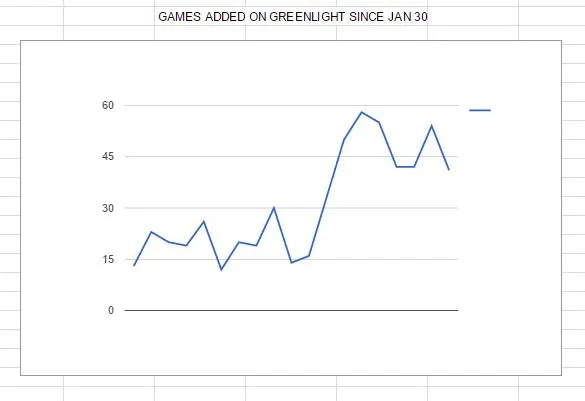 Hypothesis 3: People just do not visit Greenlight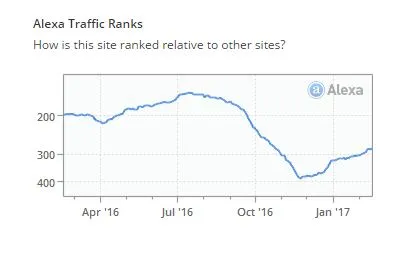 ¯\_(ツ)_/¯
Conclusion?
I wish I could conclude by asking you to just go on Greenlight and vote for Heart. Papers. Border.
But what I really want is actually to ask you to lend a bit more of your time on Greenlight, now that this program will be terminated. If you ever wanted to contribute at least a little bit at curating the Steam catalogue, this is your last chance.
And there are a bunch of really good projects and nice devs who could really use your help right now. The Botanist is one of them. Fugl is another. While there might be true there's a lot of "shovelware" being published on Greenlight right now, there are also a lot of honest, brilliant people who are committed to make good games.
So land a hand, while you still can.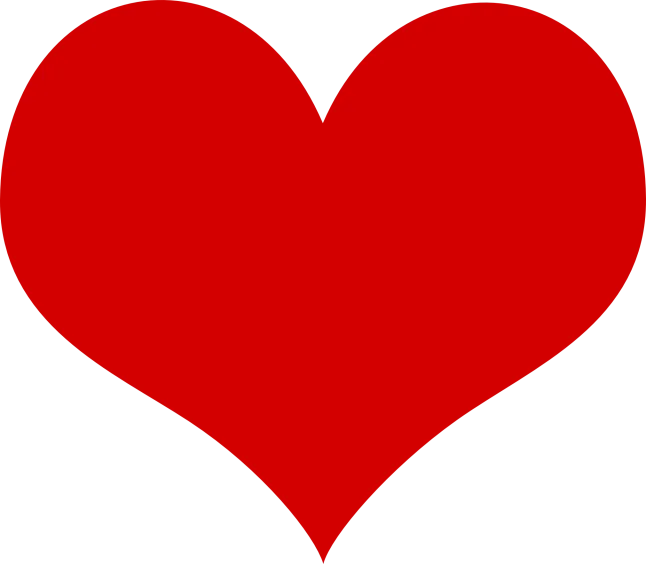 * Remember KNOW INC.? <3
** Sebastian is jobless because the game studio he was heading moved to a cheaper country. Gotta love the games industry <3
*** I love ramen.