Thank you all for your support! To be honest, it's not easy to write articles, especially so often. They take a lot of time, but I can see that you are interested in what happened next, so I'm writing this article.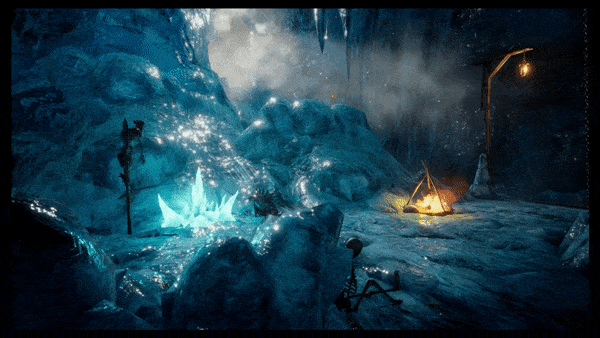 Who hasn't read past posts
1 part — https://www.gamasutra.com/blogs/DenisListov/20210625/383925/The_developer_who_survived_The_Demon_Skin_game_7_years.php
Part 2 — https://www.gamasutra.com/blogs/DenisListov/20210714/385046/Game_development_for_7_years_Loans_car_sale_4_investors_Part_2.php
The second crowdfunding failed, the team split up, no one else believed that the project could exist. The investor was not as upset with the result as I was, but I gave him my word that I would return all the money spent.
It was the hardest time. The sand painting studio no longer brought in enough income, my part-time jobs (tax driving, small orders) helped only in the most necessary things. A son was born, so I had no right to take any chances.
The responsibility has increased tenfold, and this first loan was still hanging. Absolutely all the surrounding people: my wife, parents and relatives pressed on me (to be more honest, they humiliated me) so that I would give up this project and stop spending a large amount of time on
it and forget about this stupid dream. Mentally, I was left alone. I could understand them. I had so many failures and the only option was to start a "normal" job for a decent income.
I could not leave the thought that someone in my place (or I am from the future looking at this situation), he would definitely find several ways to deal with the situation. So I couldn't give up.
I decided to make a nice little build to show the potential of the project. The programmer suggested switching from Unity to UE4. He wanted to learn this engine. Upgrade his skill and help the project at the same time. The programmer was strong, he quickly understood everything. There was a mini test for locations. I took a winter scene from Unity and told him to recreate it with UE4.
Unity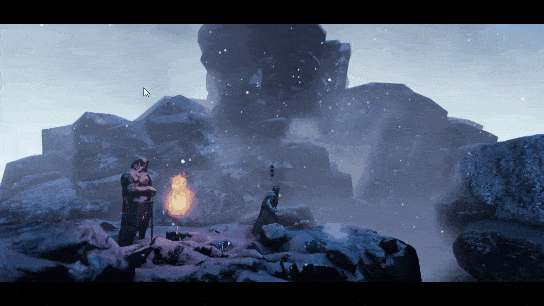 UE4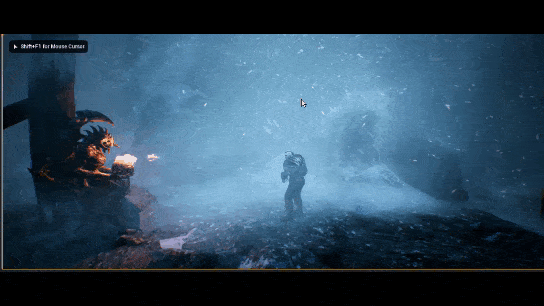 For me, the difference was big even with the assets. And he didn't spend so much time. I am far from an expert, but we decided to switch to a new engine. I did not have much choice, because otherwise the project would stop.
I contacted a bunch of publishers about partnership (thanks to the cut scenes on Unity there was a good trailer to show). Some people said that they really like the project and will definitely take it, but they need to play the build first.
Another programmer was urgently needed. I found a guy who was not bad at working with this engine. Later I learned that he was still in high school, but his skills and logical thinking so great for his age. I immediately warned him about the purpose of the task. I also said that I would pay him after a publisher accepts my game and invests in it. We agreed for 2 months.
We made a build, but it was very buggy and honestly not presentable, but there was no choice. Once again, I sent the build to all publishers. And even those who were interested were no longer responding.
What to do, there must be a way out…
This is the third version of the drawing video, the last 2 were in previous articles
Gathered a team again, found the publisher and was again a millimeter away from the start of development … this was another big blow.
The whole team was splitting up, and I understood them. They wanted to improve their skills and life instead of working for a dreamer.
After that my relatives pressed me to quit the project.
The sand painting studio by this time could generate income to pay the rent. The previous advertising methods no longer worked. I needed money quickly.
I concentrated on how I can earn, what I can do. I can play the guitar. In February, I created a group in VKontakte (Social network), found subscribers and came up with a training program for children and adults. And I began to teach at the same sand painting studio. The students liked the training so much that they came to me from other guitar schools. In the second month I managed to spend 2–4 hours every day and get $750 a month.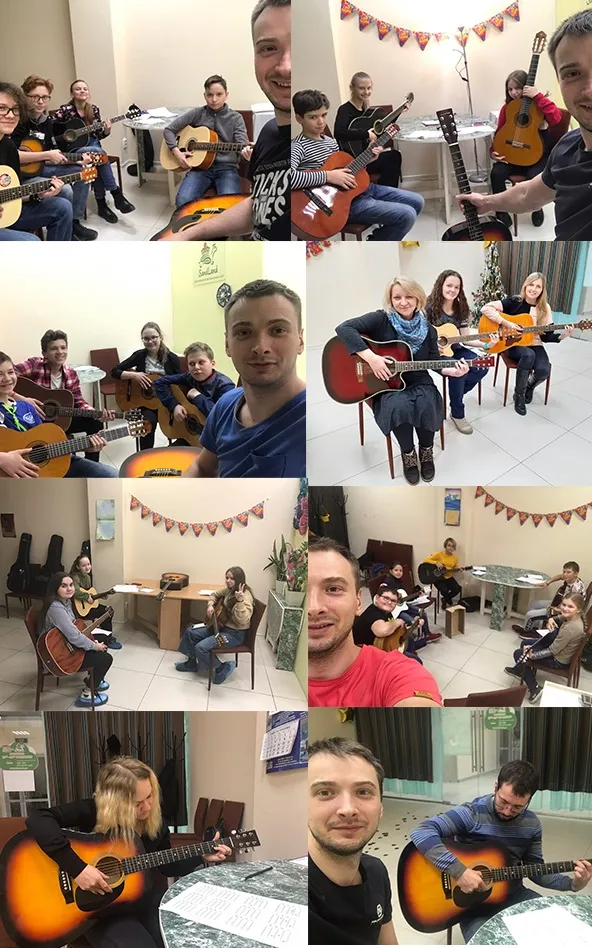 But no matter what I did, all my thoughts were about the game. I wrote down various ideas and features for the gameplay in a notebook.
I needed a plan ….
I decided to find investment for the whole project. I calculated the budget, deadlines, and the number of people. I place an offer with a press kit on more than 50 investment sites.
And the only site that had at least some response — biboss
I will post it with a link to my project so that you can see what exactly I wrote there to attract investment.
(https://www.beboss.ru/investments/projects/4318-a-s-h-video-igra-na-pk-i-mobilnyh-ustroystvah)
According to the cost estimate, sometimes we spent a lot of money, sometimes we saved some money. For example, we bought a lot of assets on Black Friday. And in general … there was almost a right amount of money.
I don't delete my page there to track demand and statistics. From the beginning of 2019 to today, May 2021, I received 40 messages. I spoke to 15 people.
I had a call with future investors. We talked a lot, everyone was positive but in the end … they refused the project. I almost managed to partner with some people, but they disappeared.
This was true for the next 6 months. And then came the offer. At the beginning of the conversation I did not have much hope, but I was positive which is important. And after 2 months of talking and discussing I went to Moscow to sign a contract. (After that 3 very interested person wrote via the site).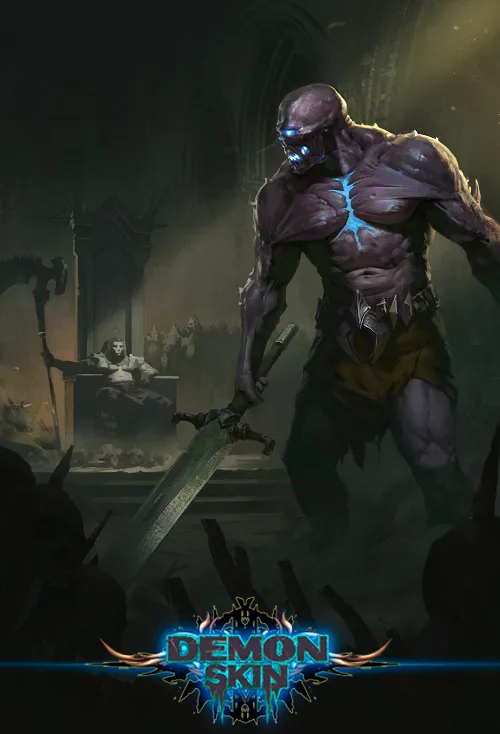 I had to create a team in no time. It was a very important moment in my life. The previous coworkers refused to participate. They either had normal jobs or started their own project. I could find people but after a week they would disappear. Some people would stick for two months. But they couldn't wait much longer, and I couldn't start the development without a full team. It was a very stressful time.
After two months of tests and negotiations we managed to form a team: 2 programmers, a level designer, an animator and a character modeler. Then a composer and a sound designer joined us on a permanent basis. They were not only good developers, but also great people. They were united by 2 important factors: professionalism and responsibility. During the process, more than 6 modelers and 3 VFX specialists joined us.
The game acquired its final name — Demon Skin
We all worked 10 to 16 hours a day. In indie development, many had to go beyond their limits of performance. For example, level designer made locations, added his ideas, programmed traps, set up some effects, materials, found sounds …, programmers worked with models in Photoshop, and … animator, modeler, they all gave their best ….. Work was in full swing.
Some people will ask, "What did you do?" I can not say exactly what (probably this is a separate whole article), but it is always very difficult to lead a team … and therefore I was busy from morning until late at night.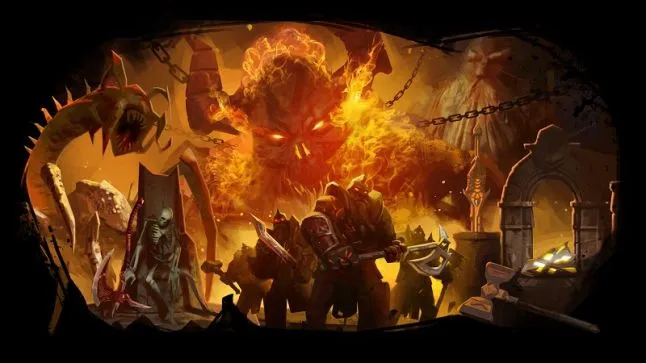 In May 2020 (after 7 months of development), I signed up for DevGAMM. There was an urgent need to find a publisher who could finance the project and port it to the console.
At the online conference, I talked with 5 publishers. Three of them were interested. After 2 months of negotiations there was only one left. Buka took us under its wing, it was a rescue.
One fact. One and a half years ago I have already sent a build to Buka and talked about my ideas, but they were not interested. At DevGAMM, they saw the same ideas implemented, and we were able to agree.
The development was planned for 9 months. In reality, it took 15 months. I didn't spend any of the budget on PR, so I decided to leave it for a rainy day. And this was a good decision since it took more than 3 months to finance the team until the investor and the publisher came to a common agreement.
It was quite a battle. 3 months of stress. The deal almost fell through several times, I constantly had to be between two fires and look for compromises, but through constant careful negotiations with both sides we came to an agreement.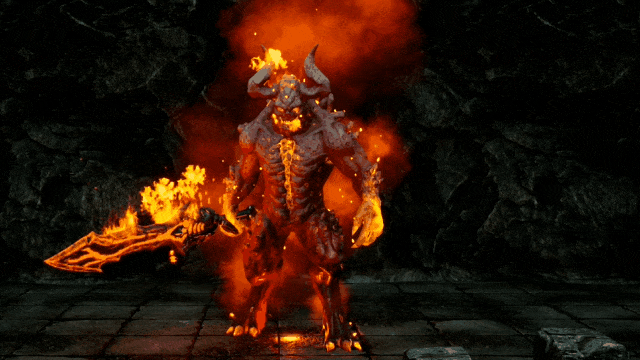 A bit about the development. It was necessary to save money as it turned out that you had to spend much more money on some tasks than planned. Therefore, many characters were taken from assets. For example, the Archer from the free Paragon asset, the Necromancer is also from there. We repainted him, added a mask and a staff. It turned out great.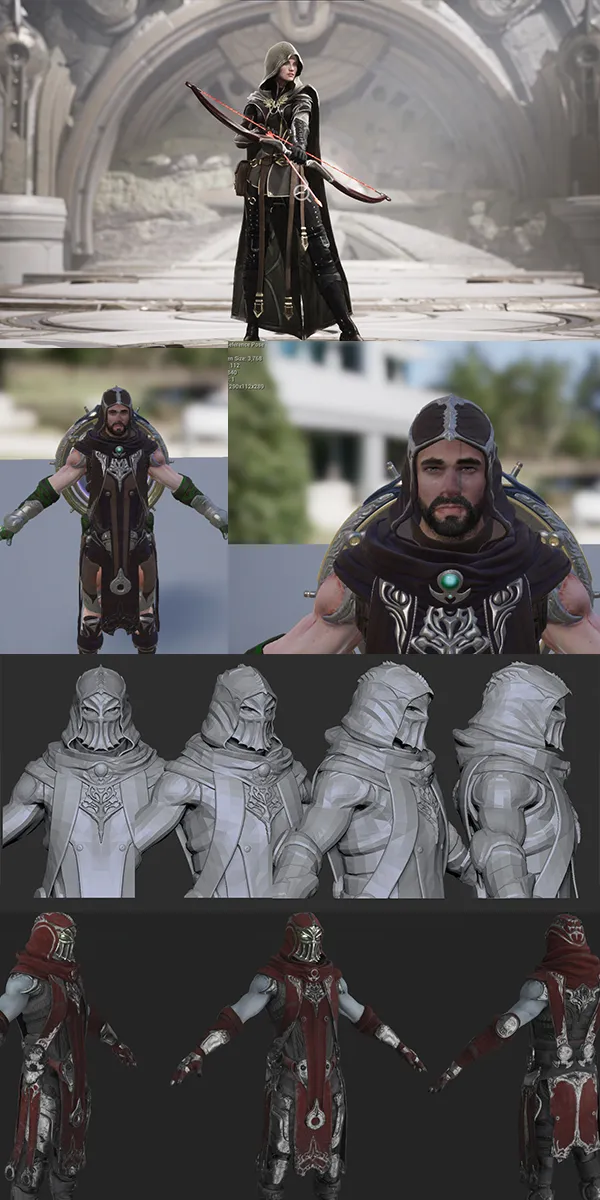 Everyone in the team was unique in their own way. It's a long list. And thanks not only to the funding, but also to mutual respect and mutual understanding in the team, we managed to fully complete the project. There were a lot of funny moments in the development, for example, the sound designer recorded a roar for zombies )
Here's how the sound was recorded for the mech golem)
I thought for a long time whether to write this article or not. Do I say all the truth or do I cover some facts? You see, if you say everything, people would respond, "You had to do it like this" or "It is not true". I already know what the word "hate" means, and I decided that if this article helps at least one person, then I didn't write it in vain.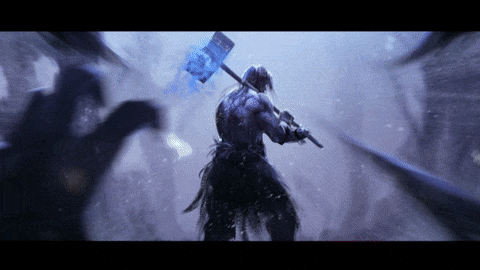 Plans for the future. Sooner or later I want to become a publisher to help the same developers so that they do not go through the hard way, but focus more on the development and achieve success faster. And of course, I will continue to create. There are plans for several projects with unusual mechanics to convey the drive and action of the gameplay.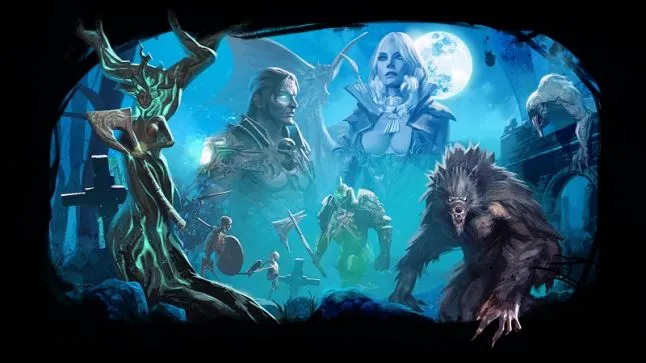 It took me 7 years from the beginning of the dream to the finished product. The project is now finished. After April 30, I fixed all significant bugs, rethought gamepad controls (now it's really cool to play on it, in the past streamers used to swear about it), improved the visual of locations, added 12 animations for blows and many, many other details. If I gave you at least a little useful information, then I ask you to support the project on Steam.
Steam game page:
https://store.steampowered.com/app/1522140/Demon_Skin
A special thank you to those who will propose Demon Skin to various streamers (since they do not particularly respond to my messages). Let them judge strictly, but take into account that the project was made for a minimum budget by indie developers.
Thank you all for your attention!
See you again!