A longish story about proving to hardcore players that a casual hidden-object adventure starring undead pirates can be fun.
We scrutinised
When first deciding to participate in the race for the "green light", we focused on defining the major difficulties we could potentially face in putting a hidden object puzzle adventure game up to the vote by the Steam community.
We were aware that some Steam users might possibly write off Nightmares from the Deep: The Cursed Heart as a stereotypically shallow casual title, short on story and gameplay, too easy for hardcore gamers. We also took into account the extremely high bar set by other adventure games, both classic titles and newer releases.


We strategized
The next step was making a plan. We had a finished game, available for many platforms (including mobile) and languages. We also had promotional materials at our disposal, such as trailers, and a Facebook community with over 17 thousand fans.
We synergized
In order to give the best possible product to the Steam community, we introduced an "internal" division to handle activities within the Steam platform.
We reached out
We made a strong push for constant updates to keep interested Steam players informed about the progress of getting Nightmares from the Deep: The Cursed Heart on Steam. The engagement and opinions of the Steam community are extremely important to us.

We also emphasized that our games are not your typical casual faire - our games feature completely hand-painted art, and low system requirements. All of our games also have a demo mode, so interested players can try before they buy.
Above all, however, we dedicated ourselves to constantly improving our relationship with the Steam community and our flexibility in our Steam Greenlight campaign. What did this mean in practice?
It meant regular updates, interviews with the creators, "let's play" materials for vloggers, and timely replies to the many questions submitted by users. A flood of comments by Linux users requesting the game be ported to their favorite platform convinced us to create such a port of Nightmares from the Deep if the game is greenlit.
We wanted to show the Steam community that we don't simply think of them as "voting machines", but as friends and supporters whose opinions matter to us. As a home base for our loyal fans, we created the Undead Pirates Crew group on Steam. We promised each member who voted for us and joined the "crew" a free copy of the game once the game is available on this platform. As a result, within less than three weeks, more than seven thousand users joined the group.
We posted, vlogged, and posted some more
We also needed a groundswell of support outside of Steam for the Greenlight campaign to work. We overhauled our homepage and gave our social media sites over completely to a complete makeover to draw attention to the campaign. However, since nothing is worse than a boring advertisement, we focused our social media push on the best part about Nightmares from the Deep: The Cursed Heart – zombie pirates. With the enthusiastic support of Wykop.pl users (the Polish equivalent of Reddit) our undead pirates made an appearance on the main page of one of the most visited websites in Poland.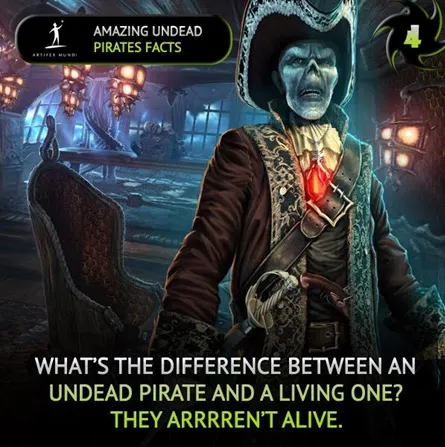 Besides the social media push, we also focused on our relationship with the gaming media – both international as well as Polish. We were hoping to gain a lot of support, especially from Polish websites, and we got it. We are extremely grateful for that. Many YouTube vloggers were more than happy to lend a positive voice to the campaign. As a result, information about Nightmares from the Deep vying for a highly-coveted Steam Greenlight appeared on close to 100 websites and Youtube channels.
We took every opportunity to remind players about that our game was fighting for the Steam Greenlight. For example:
When Extra Credits published a video devoted to HOPA games, we decided to prepare a special promotion for our titles, exclusively for viewers of the show, while encouraging them to give us a vote. The creators of Extra Credits reacted immediately, sharing this information with more than 34,000 of their fans (according to Facebook).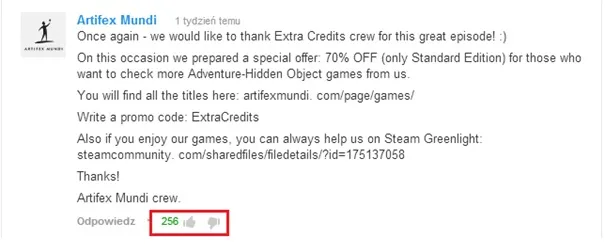 Not everything went according to plan
We made mistakes. We're also aware that we could be doing things better.
For example: we've devoted much time to preparing and sending out a newsletter to several thousand people, convinced that this would help create an influx of fans who previously expressed interest in our games that might be willing to vote. However, the results of the email push were lower than expected. It turned out that the voting path was just too much trouble, and required knowledge of the Steam platform that was beyond the most inexperienced users. Additionally, many subscribers to the newsletter already owned Nightmares from the Deep, having already purchased it from the Windows Store.
Attempting to generate interest on Reddit also ended in failure. But that is mostly due to our own inexperience using that particular platform.
The results of the 43 day siege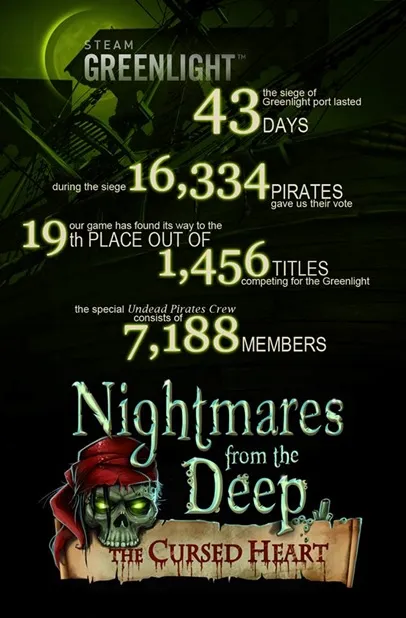 In less than one month, Nightmares from the Deep: The Cursed Heart reached the TOP100. After 43 days it was ranked 19th out of 1,456 titles – earning the green light. In total we received more than 16 thousand positive votes. Our Undead Pirate Crew consists of 7188 Steam users.
What makes us the most happy, though, is the visible change we've seen in the perception of HOPA games through the success of this campaign. The Steam Community proved that stereotypes can be broken, and all that matters is that developers make good, engaging games that are enjoyable to play. We hope our newfound relationship with Steam is a long one. J
Why (we think) we were successful
In our view, the campaign was a success primarily because of our accessibility and transparency to the community – providing demos, constant press and updates about the game, and a campaign based on honesty rather than smoke and mirrors. We were also flexible in our strategy, which for example was invaluable in earning the support of Linux users.
Lastly, the success would not have been possible without huge support from the Polish gaming community and game media – for which we would like to say, thank you once again!
Hopefully this will be the first of many more great Steam releases to come!