Remember all the quarrels you had with your kid every time you tried to pull them away from the screen? Well, you will be surprised by the following fact. The reasonable amount of hours spent playing video games will bring no harm to your kid's mental health and school achievements. In fact, it could actually help him socialize and learn.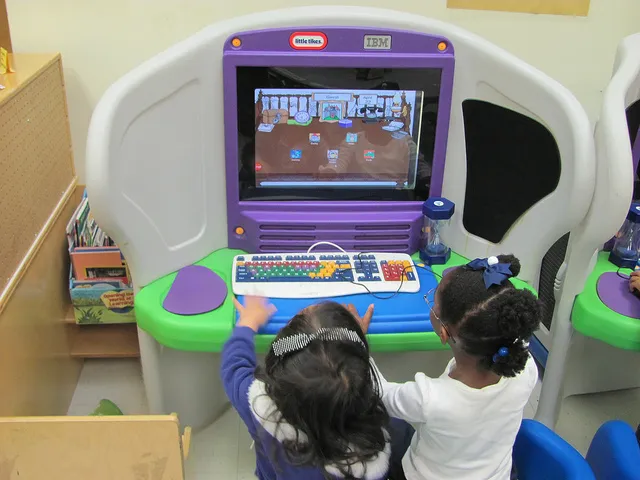 Researching the video game issues
Parents and teacher alike have always been concerned with kids spending too much time playing video games. Recently Mailman School of Public Health at Columbia University conducted a study of the effects video games have on kids. It involved a group of 13 researchers who worked with more than 3000 children aged 6 to 11. The results of the research are surprising, especially for those parents who see the video games as the main reason for every kid's misbehavior.
Kids who played video games at least five hours a week had fewer psychological problems compared to their peers who did not spend their time playing games. These children were also rated higher by teachers and had fewer problems with social adjusting and cooperation. The overall raw data showed that kids who spent a moderate amount of time playing video games were psychologically healthier.
What we see now is the change of the way our society perceives gaming. A long time ago, they were brainy and shy kids who had troubles with socializing because of playing too much of video games. Now playing games is the part of normal childhood and children who spend a reasonable time gaming are socially integrated and study well.
On the contrary, now kids who are not engaged in gaming with their peers are more likely to have issues with studying and emotional wellbeing in the future.
Monitoring hours and games
The idea of the video games being bad for kids has always been popular, and the researchers struggled to find the connection between playing violent games and displaying violent behavior. While there is no concrete evidence for that, psychologists still worry that technologies are making people less sympathetic and that we can eventually lose the ability to interact with other people. That's why you as a parent should still be on alert about your kid playing video games.
During the research, scientists went to six European countries (Germany, Netherlands, Lithuania, Bulgaria, Romania and Turkey) to assess the psychological state of kids who are playing video games on a regular basis. The most complicated thing was actually estimating the number of hours kids spend playing games. First, some parents were completely unaware of how long their kids play video games: they could be playing at their friends' places or at school on their mobile devices. Alternatively, parents were too embarrassed to tell how many hours they actually allow their kids to play a day.
Another issue you should keep in mind is knowing which games exactly your kid is playing. While there is no evidence that violent games could actually provoke violent behavior, you should still make sure your 6-year-old is playing age-appropriate games and not Grand Theft Auto or other M-rated titles.
The researchers worry about parents taking the information provided in the research too serious. While they are saying that there is no obvious harm done by video games, you should not allow kids unlimited gaming hoping it would make them geniuses. No matter how much your child would want you to believe that video games are beneficial, you should take it with a pinch of salt. The problem of both children and adults spending most of their time in front of the screen is disturbing, and for young kids limiting the screen time is still advisable. Do you research and find best parental control app for Android devices or whatever your child uses. Negotiate screen time and make sure your kid sticks to it.