The vast majority of Indie Statik's hotly anticipated indie games are delayed by a year or more, according to a study done by me.
Barbarians at the Gate
Prior to Greenlight, the Valve-owned Steam digital video game storefront was once a supreme gatekeeper, mysteriously approving titles for distribution in a smoke-filled room. Well-connected indie game developers whose titles were approved could suddenly access Steam's then-30 million customers (the user base for the store has since ballooned to over 65 million players).
Eventually, the burden of approving games themselves grew too overwhelming for their staff, so Valve devised a system called Greenlight, whereby the store's own customers could vote for the games they themselves would want to play on the service. The popularity contest would float notable titles to the Steam staff, who would approve the games for distribution in trickles.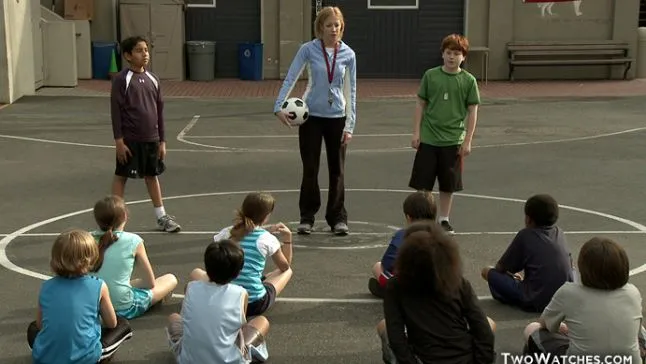 I'll take the three athletic-looking ones. You can have the fat ones and that cross-eyed kid.
Here Comes Everybody
In mid-to-late 2013, Steam surprised everyone by approving Greenlight games in batches of 100. It was suggested due to these bulk approvals that the days of careful curation were long over, and that the store would fill up with "just anyone" - an elitist attitude, surely, to match the store's elitist beginnings.
But there's a good reason why Steam is now approving Greenlight games en masse, and why innovative titles like Spellirium by Untold Entertainment (full disclosure: that game looks awesome) have been given a chance by Valve against all odds: Steam needs content, and the proverbial indie game devs working from their moms' basements aren't churning out quality titles quickly enough.
Indie Statik recently released their picks for the Top 100 Most Anticipated Indie Games Of 2014. Like Steam, they appear to have widened their net, perhaps to get more hits on base. Last year's half-sized list of 50 games, posted on January 1st 2013, has turned up only 7 titles that actually launched in 2013. The rest of the titles are either still in development, completely abandoned, or are slouching towards Steam to be born. Take a look at this pie chart:

Move eyeballs closer to the screen to enlarge
A full 82% of Indie Statik's indie game picks went unreleased in 2013. And they're just in it for the readership - put yourself in Steam's position on this one. You can Greenlight all the indie games you like, but the odds that they'll see the light of day within the year (let alone become "hit" material) are extremely slim. That's why it makes sense for Steam to start bulk-approving games for the service, and why bulk approvals aren't a sign of the End Times or of the store's slipping quality bar. To quote the late, great Mitch Hedberg,

It takes forever to cook a baked potato in a conventional oven. Sometimes, I'll just throw one in there, even if I don't want one. By the time it's done, who knows?
The "Lucky" Few
For posterity, below is the list of Indie Statik's 2013 hopefuls cross-checked against their current playability/availability. Games that you can actually purchase and play to "full release" are in bold:
New Game+ (Superflat Games) - incomplete
Lifeless Planet (Stage 2 Studios) - incomplete
The Underside (Insignificant Studio) - incomplete [downloadable demo]
Owlboy (D-Pad Studio) - incomplete
Revenge of the Sunfish 2 (Bizarre Wound Productions) - incomplete
Starbound (Chucklefish) - incomplete [available on Steam Early Access]
Antichamber (Alexander Bruce) - launched
The Swapper (Facepalm Games) - launched
The Witness (Jonathan Blow) - incomplete
Cube World (Wollay) - incomplete
Axiom Verge (Tom Happ) - incomplete
Among the Sleep (Krillbite Studio) - incomplete [early alpha and preorder available]
Amnesia: A Machine for Pigs (thechineseroom) - launched
Lovers in a Dangerous Spacetime (Asteroid Base) - incomplete
Scale (Steve Swink) - incomplete
The Moonlighters (Rad Dragon) - incomplete
Super T.I.M.E. Force (Capybara Games) - incomplete
TowerClimb (Davioware) - incomplete [preorder to play the first half]
Fract (Phosfiend Systems) - incomplete
Scarcia (Michael Lavoie) - incomplete
Quadrilateral Cowboy (Blendo Games) - incomplete
Heaven Variant (Zanrai Interactive) - incomplete [and abandoned. An album of the uncompleted game's soundtrack is available]
Cradle (Flying Cafe for Semianimals) - incomplete
Asylum (Senscape) - incomplete
DataJack (Epic Banana Software) - incomplete [playable demo available]
Distance (Refract Studios) - incomplete [private alpha available via preorder]
Memory Of A Broken Dimension (Data Tragedy) - incomplete
Project Zomboid (The Indie Stone) - incomplete [demo available on Steam Early Access]
Barkley 2: Revenge Of Cuchulainn (Tales Of Game's Studio) - undetermined [website was down at time of writing]
Zeno Clash II (ACE Team) - launched
Apotheon (Alientrap) - incomplete
Octodad: Dadliest Catch (Young Horses) - incomplete
Monaco (Pocketwatch Games) - launched
Path of Exile (Grinding Gear Games) - launched
Depth (Depth Team) - incomplete [and on "indefinite hiatus"]
Dungeon Dashers (Jigxor) - incomplete [alpha available on Steam Early Access]
Castle Story (Sauropod Studio) - incomplete [beta available on Steam Early Access]
else { Heart.break() } (Erik Svedang + Friends) - incomplete
StarForge (Code Hatch Corp) - incomplete [alpha available on Steam Early Access]
Intruder (Superboss Games) - incomplete
Charlie Murder (Ska Studios) - launched
The Banner Saga (Stoic Studio) - incomplete
Starsector (Fractal Softworks) - incomplete [alpha available via preorder]
STASIS (Christopher Bischoff) - incomplete [demo available]
The Iconoclasts (Joakim Sandberg) - incomplete
Gunpoint (Tom Francis) - launched
Rawbots (Rawbots Team) - incomplete [early release available]
Ether One (White Paper Games) - incomplete
Routine (Lunar Software) - incomplete
Radio The Universe (6e6e6e) - incomplete