This article was first featured on IND13games.
2020 is a memorable year for many reasons, but it was a standout year for gaming. This was the year when gaming became a truly mainstream and socially acceptable pastime.
This article reviews how 2020 impacted Steam releases and indie developers. It's based on the data from Video Game Insights – a free games market research platform. The data comes straight from Steam through its API.
More games than ever before were released on Steam in 2020.
2020 saw 9,866 games released on Steam, more than any other year. That's 10.5% more than the 8,930 in 2019. Growth like this last happened in 2017 when Steam closed down Greenlight – a system that prevented many indie games from being released on the platform historically.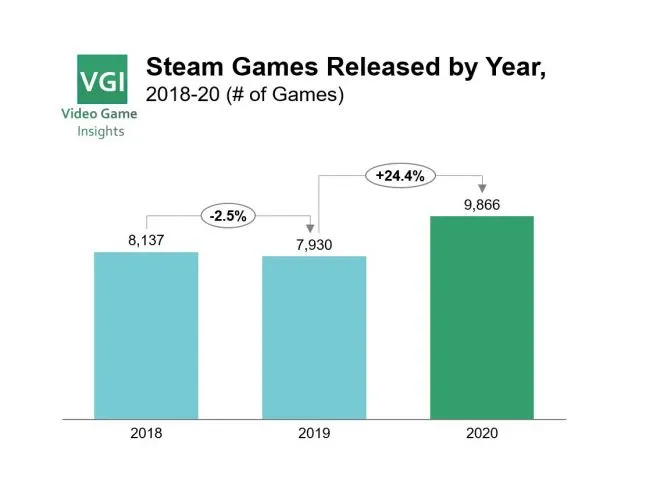 COVID-19 was behind much of the boost in games released. As the lockdowns hit, more games went into development. When looking at the quarterly data, it's clear that these games were released with a delay. The full impact only started being apparent in Q4 2020 when c.2,900 games were released. That's almost 40% more than during the same period the year before.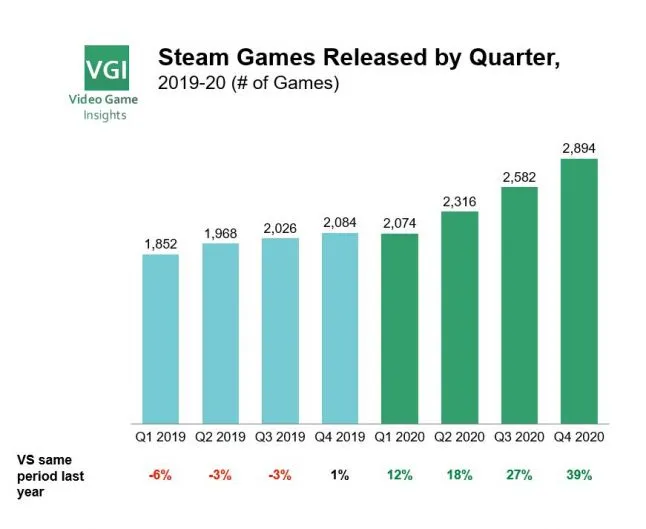 Indie games were booming while large developers faced delays.
Not all games companies saw an increase in games released. In fact, many bigger games had delays in the development process.
Halo Infinite, Deathloop and Kerbal Space Program 2 are only some of the examples delayed into 2021 and beyond. Large studios have struggled to keep to their timelines. Covid and working from home have reduced the development efficiency (and maybe the ability for studios to push crunches on employees?)
The big increase in new game releases has exclusively come from the indie developers. These games require smaller teams and have shorter development times. Small indie teams with mostly remote teams anyway have not been slowed down by Covid.
In fact, working from home has boosted the time developers have to spend on their side-projects. It's safe to assume that a lot of new people have also entered the world of game development. People have more time to spend on their hobbies and gaming has become more popular in general.
Despite an increased number of indie releases, prices continued to increase.
To see if the increase in games released has come solely from low quality hobby projects, we've analysed the price distribution of the games released. We found that the opposite is true.
Indie games released in 2020 have, on average, been priced higher than ever before. The average indie game price has increased from just $6.3 in 2018 to $7.5 in 2020. It was $7.7 in the second half of 2020, showing continued increase of the prices throughout the year.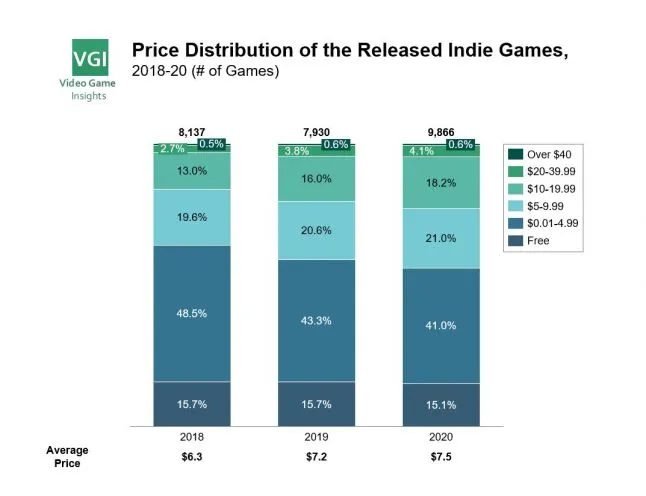 A big increase is also apparent in average ratings of indie games. The indie games released in 2020, on average, have 78% positive reviews VS 74% of the games released in 2019.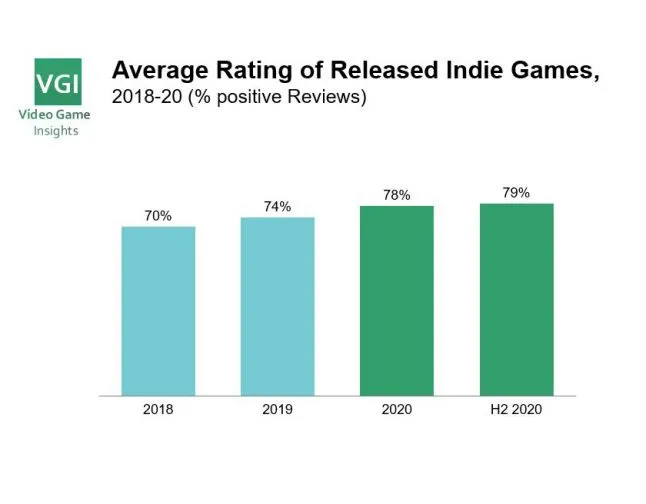 2020 was a year of social games, but engaging story was still a winning formula for single player games.
2020 was the year of social gaming. Fall Guys and Among Us dominated streams, media and social media landscapes. Even older games like Rust made a comeback through big streamers picking them up again.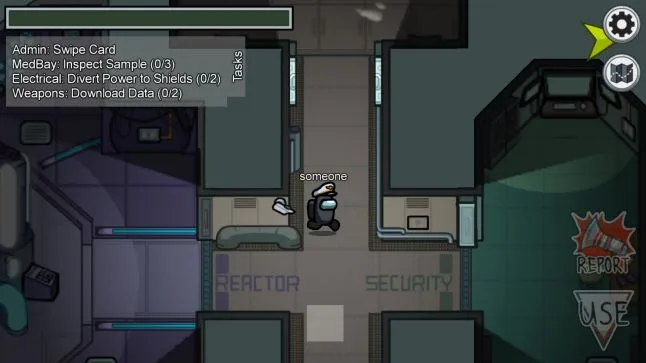 The key themes for success in 2020 were social and streamer friendly. However, other types of games also made a splash. Hades is a good example of single-player game that's not designed to be streamer-attracting but has done incredibly well. Good gameplay and engaging storyline are still as relevant as ever.
2021 will continue breaking down the barriers for entry.
January 2021 has shown a continuation of the 2020 trend. 756 games were released in Jan-21, 17% more than the 645 in 2020.
From the audience side, gaming has never been more popular. If casual mobile games had made it mainstream in the previous years, then mid-core and hard-core games have certainly made a big leap forward in 2020.
More mainstream appeal has fed into the world of finance – Carlyle Group, a large PE firm, announced on 25th January that it's buying Jagex, the creator of Runescape. More stable revenue models for games attract extra funding and that leads to more opportunities for indie developers.
Cloud gaming and the fight against the monopoly of platforms, whether it's Steam or Apple, are continuing to break down the barriers for entry, making it easier than ever to reach large audiences.
A lot of positive tailwinds are blowing for gaming and it's not just the big guys who are reaping the benefits.
If you enjoyed this overview of game trends in 2020, check out the Video Game Insights Steam Analytics page for more content.