Analyzing and improving your customer's buying experience is a focal point of sales and marketing in any industry.
Think about how supermarkets have designed their stores to encourage purchases at every step, from the moment a customer walks in and smells freshly baked bread to that last candy bar they grab at the checkout line.
Many factors comprise the buying experience—from a customer's needs to the convenience of making a purchase—but there's no doubt that how a potential buyer perceives your product or service can make or break the deal.
Applied to in-game purchases, we simply have to ask how to display what we're selling in a more appealing way.
How Can We Make In-Game Buying More Interesting?
Traditionally, game developers have used a simple combination of product descriptions and images for their IAP.
Recently, we posed the question: Could this be leaving too much up to the player's imagination, thereby limiting revenue?
We created a proposition: that making IAP product display more interesting and engaging could lead to an increase in conversions.
Our team at Yodo1 put this to the test in the game Rodeo Stampede.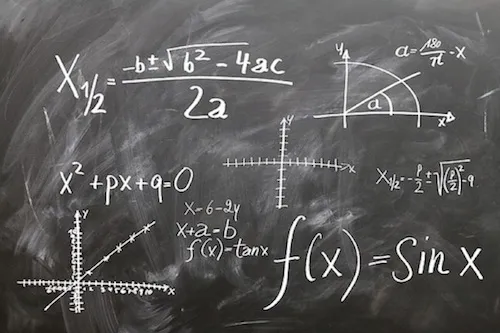 Testing Our Theory With Rodeo Stampede
With our reasoning that a more engaging IAP experience could boost conversions, we needed a plan to test it out.
In Rodeo Stampede, we sell a variety of what we call zones—each containing various game levels. However, we got the feeling that looking at a picture of this product and reading its description wasn't as captivating as it could be.
To turn this static experience into a more engaging one, we considered two options:
Allow players to demo the zone at the cost of watching a rewarded video.
Show players a video of someone playing the zone.
At Yodo1, we like to experiment, and we run a lot of tests—for example when managing game communities to boost ROI. Running tests allows us to better understand what works and what doesn't but in order to do so effectively, we must be economical.
To offer players a demo, we would have had to build that functionality into our game and push an update. The video option, on the other hand, was easy to actualize with our existing platform—KTplay.
Instead of working it into our build and pushing an update, we could simply upload the video to KTplay's backend and have it streamed to players without them ever having to leave the game.
This made our choice easy.
The video element was a fairly simple addition to the buying experience and our first iteration of preview videos immediately boosted purchase conversions by 13%.
Since KTplay makes these instant changes easy, our next step will be to test different variations of video and see if we can't drive purchase conversion rates even higher—all without writing a single line of code.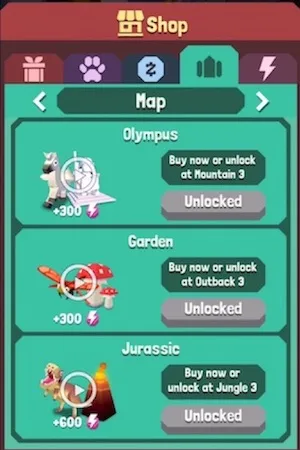 Here's a look at our in-game shop for Rodeo Stampede. Users can watch a demo of each product simply by clicking the image with a play button. Watch how it works here.
How KTplay Helps Us Run Tests
Our in-house, in-game community platform is the secret sauce that makes it so easy and economical to run tests.
In truth, KTplay has been one of the most valuable additions to our games since rewarded video.
To update the product display in our in-game store, all we had to do was change the product image to include a play button and add a deep link so players could watch a short video of the map being played. We did all of this with KTplay's deep linking and backend streaming.
Because the videos are streamed from KTplay's backend, it's also easy to swap out video files. This has enabled us to test a variety of IAP-enhancing videos.
Benefits of Staying In-Game
Keeping this dynamic store preview experience completely in the game—rather than linking to an external site like Youtube or Facebook—has had a number of additional benefits.
Beyond offering a better player experience, it allows for deeper analytics. With an in-game platform, we can track every interaction for every player, from store visits and videos viewed to purchase conversion and more.
This capability takes our understanding of which videos work better than others and why to a much higher level. Where running a test without this platform might move us one step forward, taking advantage of KTplay allows our intelligence to grow in leaps and bounds every time.
In A Nutshell: A Developer's Guide To Experimenting
If you would like to start running tests and experimenting in your game, we would offer the following advice:
Understand your community. What kind of players are active in your community? Who are they and what do they like?

Understand the purchase. Why would a player want to purchase the item you're offering them? What can drive their desire to buy?

Illustrate that desire. Illustrate what attracts a player to the item in a clear, engaging, and appealing way.

Experiment, analyze, and repeat. Your first attempt at driving higher purchasing desire will likely not be your best. Get a setup that allows you to run frequent experiments and measure concise results to keep improving performance.
If you want to understand who is who within your community and easily run the necessary tests to boost your in-app purchases all with a single tool, we would be thrilled to share our solution.
In short, our team at Yodo1 would love to hear from you and show you how KTplay can generate revenue for your game.