[This article by Ryan Henson Creighton is re-posted from the Untold Entertainment blog, which is awesome.]

It was a tremendous(ly tiring) pleasure to exhibit Spellirium for one day only (Friday! FRIDAY! Friday) in the PAX Prime Indie MEGABOOTH this past weekend. i wasn't sure whether i could handle a Big Boy Booth, so i was happy to be included in the Minibooth, which i described to passers-by as the turducken of PAX booths. The games in the Minibooth were on display for two days at a time, most commonly - and then, like precious and beautiful rainbow toots, they were gone. (Many thanks to MEGABOOTH matron Kelly Wallick and all the Minibooth sponsors - Sony, Microsoft, Google, Intel, Mad Catz and Sound Blaster!)
Photo by Rick Dorey
If At First You Don't Succeed (Because You Totally Suck...)
This was the seventh time Spellirium has been exhibited to the public:
TCAF 2010
Digifest First Person Show 2011
GDC Play 2012
GDC Play 2013
Bit Bazaar 2013
ConBravo 2013
PAX Prime 2013
Along the way, i made a number of mistakes that i corrected, and i honed my presentation with each show. By the time i reached PAX, i was firing on all cylinders. Here are the errors i made from points A to B:
The Problem: Boring-Looking Gameplay
Spellirium is a lot of fun for word nerds, but certain types of games just don't show well at conventions, where a million screens and flashing lights are competing for attention. Since the game is pretty static and requires concentration and thought (heaven forbid!), putting Spellirium on a big screen places the game at a disadvantage.

The Solution The answer was to create an eye-catching and fast-moving trailer for Spellirium, and to loop it on the big screen, while players try out the game on a smaller laptop while sitting plaintively at the table.
The Problem: The iPad Can't Loop
i'm not a huge Apple fan, largely due to the shackles the company puts on its devices and software. As of this writing, the iPad can't loop video. i spent at least two shows pressing the PLAY button every minute and ten seconds like a chump.

The Solution Luckily - and predictably - there's an app for that. i use LOOPYLOOPY from Osamu Design to save myself from having to check in with the device as if i'm stuck in the LOST hatch.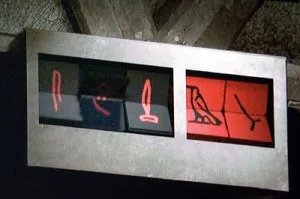 Oh, fek. The convention centre is going to explode again, isn't it?
The Problem: Shushes
When every other booth is blasting fresh jams, even an eye-catching trailer won't cut it.

The Solution Much to the chagrin of my neighbouring exhibitors, i have to crank the volume on the teevee to blast Blackbird Raum's Honey in the Hair, the backing track to Spellirium's trailer, in order to complete my attract mode. i love the song to bits and pieces, but by now, i've probably heard it more often than the band themselves ... 1:10 on repeat for days on end. Anything for my art. *twitch*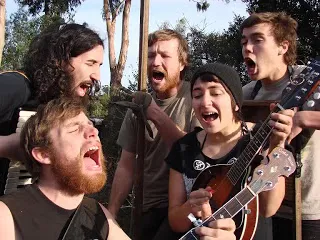 i love you guys, but ... DAMN.
The Problem: Shy Salesmanship
The easiest way to make money is to ask for it. If people aren't aware there's something to buy, they're quite unlikely to buy it.

The Solution Make an attractive sign with a price on it and feature it prominently. At PAX, the $15 price tag for the Spellirium alpha was front-and-center on the inside lid of my cigar box.
The Problem: It's Hard to Sell Air
In City Slickers, Billy Crystal's character has an existential crisis when he realizes that as an ad salesman for a radio station, he sells nothing. At a conference, it's much easier to sell people a tangible thing that they can hold and cuddle, instead of a cold unfeeling game code on a card or sticker.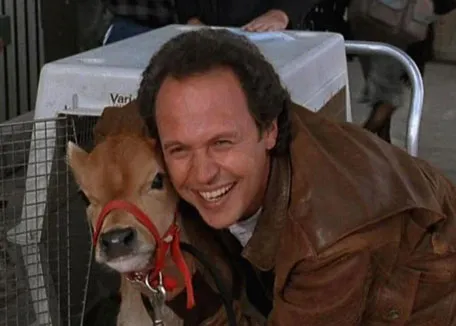 Spellirium codes are contained within this baby cow. Please take one.
The Solution i rolled my game codes up and stuck them into cool little glass bottles with corks, and then attached Spellirium labels to them with ribbon. The red ribbon denotes a PC code, while white denotes Mac. The paper inside contains fulfilment instructions, and a support address in case anything goes sideways. At PAX, i vended these codes from the little cigar box on my chest. They drew a lot of interest, and we nearly sold out of them.
The Problem: Homeless People are Scary
At ConBravo, i decided to dress up like one of the characters in Spellirium. The game has a "trashpunk" aesthetic, and villagers dress up in garbage, so i decided to follow suit. i had a bubble wrap vest with an extension cord for a belt, two bike tires criss-crossed on my chest and a soda bottle hat. Not knowing anything about the game, no one knew what i was trying to accomplish, and i didn't look like anyone you'd want to have a conversation with. Also, plastic costume components on a sweaty fat guy are never a good plan.

The Solution The mom n' pop apron/cigar box/boater hat combination that i wore to PAX was friendly and relatable. It was clear that i was trying to sell something, so people who approached me were prepared to hear my pitch. And what i was selling was probably something fun, like ice cream, candy or bread. This all worked in my favour.
i really want to build that popcorn cart at some point.
The costume was meant to be reminiscent of the Vendor character from Spellirium. In the future, it might be nice to add a few metallic trashpunk elements to the get-up, but the outfit worked so well at PAX that i don't even think it needs tweaking.
The Problem: Spellirium Still Isn't Finished
Uh ... yeah. i'm going to stop blogging and get right on that.