Hey everyone, I know it's been a while since we last updated you, but enough time has passed that we now have enough stats to share with you after 2 and a half months of selling Political Animals!
Preface
I've talked about the launch of Political Animals before, most of which you can find on our blog. But here's a little breakdown for the tl:dr folks. Political Animals is a turn-based strategy game where you are an animal candidate trying to win an election and keep your morals intact. We worked on it for two years, half of which was funded by our publisher, Positech Games. Squeaky Wheel is a small Philippine PC game studio that has a bunch of veteran developers in it, and personally the biggest project I ever worked on was Prison Architect, for which I did the art.
The game looked promising in all the events we brought it to, as we even got a staff pick by Eurogamer as one of its EGX games of 2016. We were on the front page of Steam on launch, and had quite a few people streaming our game, most notably folks like Total Biscuit, NorthernLion, Quill18, etc. Given all of that, how did we do?
Did we Break Even?
We've already mentioned that we've had a very poor launch, but it helps to know exactly how badly we did. During the whole of development our internal "break even" number was always 10,000 units x $15, which is the full price of the game. This took into account both development costs and marketing as well as taking into account Steam's 30% cut of the revenue. So how did we do?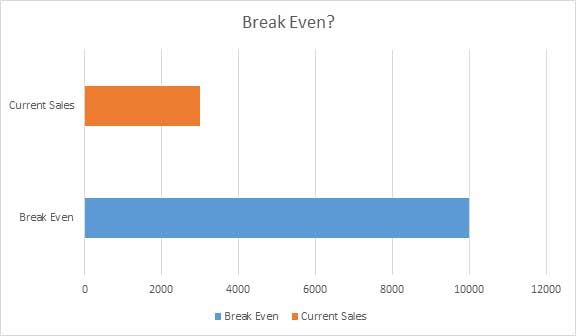 As you can see after two and a half months on sale we're about 30% of the way to breaking even. Which isn't so terrible, except this is after the first day sales bump and the Winter Sale. The way things stand we'll (or rather, our publisher) be very lucky to break even by the end of the year. The only silver lining here for the studio is that none of us put our life savings into the game.
Sales per Marketplace