If you've flown on a plane, had coffee at Starbucks, eaten at a restaurant, or sat in a doctor's office waiting room lately, you've probably seen a child playing with a mobile device. Kids have a nearly unstoppable and insatiable demand for constant entertainment, with games leading the way. Mobile games, (both for learning and fun) have rapidly become the entertainment of choice for kids, the saving grace for parents, the brand builder for content companies, and a business opportunity for developers.
Big family brands are looking to retain and grow their audiences and parents recognizing the value of quality screen time for their kids. Cases in point for the brand need: Samsung just launched Samsung Kids in the US last month. Sylvan Learning has Sylvan Play, Highlights for Children is going mobile. PBS Kids, Sesame Street, Disney, all include mobile as a mainstay. And the list goes on and on around the world.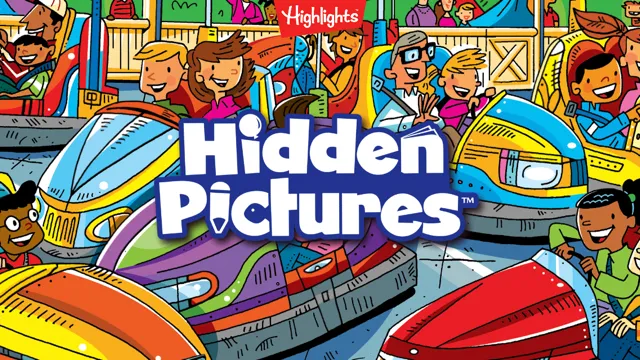 The challenge is, while top family brands are experts in their relationships with their consumers; and know how to make great family linear content for TV or movies, making compelling apps or games is a whole different ball game. Developers who know how to grab kids' attention and keep it, while appeasing parents at the same time, can fill that void. Getting the right mix of game play and monetization is equal parts art and science. Given that kids are spending more than 1.5 hours playing each day and teens up to 9 hours per day according to a recent report from Common Sense Media, solving the mobile puzzle isn't just a nice to have, it's a critical business issue.
So how do developers create the right kinds of apps that resonate with the brands? How do they satisfy parents' need to feel good about their kids screen time? And how do they ultimately engage and keep kids playing and parents spending? This is the first in a two-part series to answer those questions.
First, let's look at the new demand from big brands:
Mobile growth is only part of the story. Historically kid and family brands like Nickelodeon and Cartoon Network had big time video game businesses. TV shows and movies launched with new Nintendo, PlayStation and Xbox games creating rich experiences complimenting traditional media – all sold at premium prices at retail. The transition to mobile has been a wake-up call for brands with changing play patterns and business models. Gone are the days of kids only wishing for games for birthdays and Christmas. Games are available anytime, anywhere and often free to play. Mobile edutainment for families can be a brands' golden goose! If brands can deliver kids edutainment that resonates, everyone wins.
Enter opportunity for developers pounding at the door. Since brands, for the most part, can't create great mobile apps on their own because it's not their core focus, they need independent developers and smart curation by those with the know how to positively entertain kids--and in many cases, also educate. AKA, they need you: Game developers who know how to entertain.
Second, the evolving need from families:
Screen time is still a hot topic, but parents recognize their kids are going to or do spend time on mobile devices, so they aren't fighting the inevitable as they used to. Like it or not, it's less embarrassing (more accepted) than it was a year ago to have kids playing a lot on their phones or tablets. In fact more than 30 percent of US children first use a mobile device while in diapers according the American Academy of Pediatrics (AAP). How's that for mental potty training?
What matters is the quality of the content vs. the screen time. The AAP says (and parents are listening) that quality content is more important than either the medium or time spent in front of a screen.
What resonates?
Trends in educational apps with families are on the rise just as teachers accept learning games as valid. . Developers who can entertain AND provide some amount of education for kids should pop open a beer as they are reaching for the Holy Grail. Some of the developers whose apps are resonating with top brands include Codespark with its programming app—a hot topic, Spinlight Studios, which believes smiling and having fun is the first step in learning, and PlayPower, which also focuses on fun but collaborates with cognitive scientists and great game designers to build games that work.
All developers in this space must have the key gaming talent to entertain, but they also need advisors who can guide them on educational direction. From our experience the combination of the two works wonders.
While collaboration with education and science experts is key, the apps you consider creating don't necessarily need to follow strict educational standards. Puzzles such as the ones from Highlights for Children—which will launch this month on mobile—are considered positive by parents. Koda Quest, which teaches about the environment in a fun way, is beloved by families. National Geographic partnered with developer YETi CGI to infuse YETi's Puzzle Explorer app with NG. And Sesame Workshop just recently announced a partnership with Tiggly as well as collaborating with IDEO to develop educational apps.
FarFaria and Speakaboos have also partnered with premium kids' media brands and prominent publishing houses to develop interactive book apps around their properties...and there are many more.
Brands know that they need to engage with kids in mobile and they realize that developers have the expertise to help them do so in the most compelling way.
Stay tuned for our next piece that hones in on the development tips that keep kids' attention in edutainment apps. In the meantime, please contact us if you'd like to get your app in front of top family brands. The industry is growing for talented game developers.