A couple of months ago, my email inbox would be completely shameful. Being the guy in charge of too many fields, a dev/biz person can get a very high amount of emails per day. I'm not even talking about spam emails or just any other random emails. When you manage PR, marketing, paperwork, contracts, finances and sometimes even more, you get a lot of emails. Now, this is how it looks: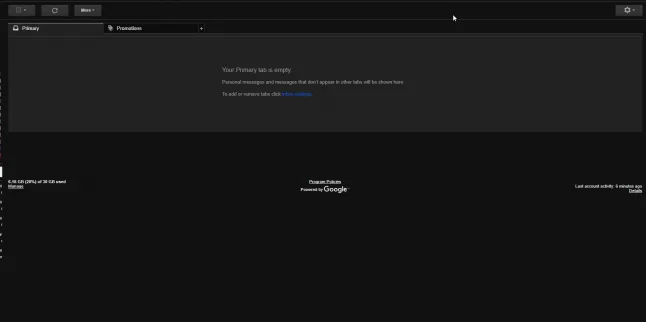 That's right! It is completely empty. I read my sister's blog a few months back and she was writing an article about it. Since then, I've never stopped using that technique.
The INBOX ZERO technique
The concept of this technique is very simple; to make sure that your inbox is always empty. It may sound very stupid or obvious but trust me, it has a lot of benefits and advantages for its simplicity. The very first benefit I feel since I've started using it is that I feel more organized. I also feel that I took the time to analyze the email that I received and acted on it and it organizes and stores my emails in nice categories so I can always look back on them.
How to apply this technique in your everyday life?
As mentioned above, the technique itself is very simple. The very first thing you want to do is probably organize your inbox in categories. I use Gmail but you should be able to do it in any other email inbox system you are using.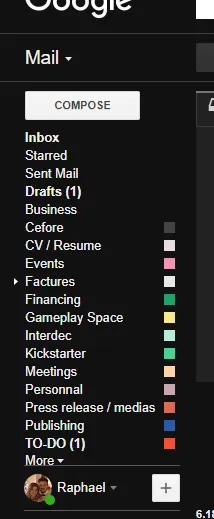 As you can see above, I have several categories based on what daily tasks and responsibilities. The second thing you might want to do once you are set up is to start cleaning your inbox. That might be the chore that will take the most time to do but you kinda have to do it if you want to use this technique. What I did is that I spent hours just taking all the emails I had and placed them in those folders.
Once your inbox is clean, you are good to go, all that is left to do is, everytime you get an email, read it, then drag it where it belongs.
One extra tip: What I did is I created a category called TO-DO. Every time I don't have the time to do something at the moment I read the email and I know I'll have to address it later, I put it in this folder. Obviously, I try to keep this folder as empty as possible and deal with things ASAP.
Another thing I love about this technique is the fact that everything is just easy to find. As you can see below, when you search for something, all the emails appear with the colored label and it is just so easy to filter.
Less stress, more organization, clear mind.
Try it out and let me know what you think! Also, you can go read the original article from my sister right HERE if you want (in french though).
Hope this helps some of you.
Cheers!

Raphael Fortin,
CEO at Pixelz Games
www.playcefore.com
www.pixelzgames.com