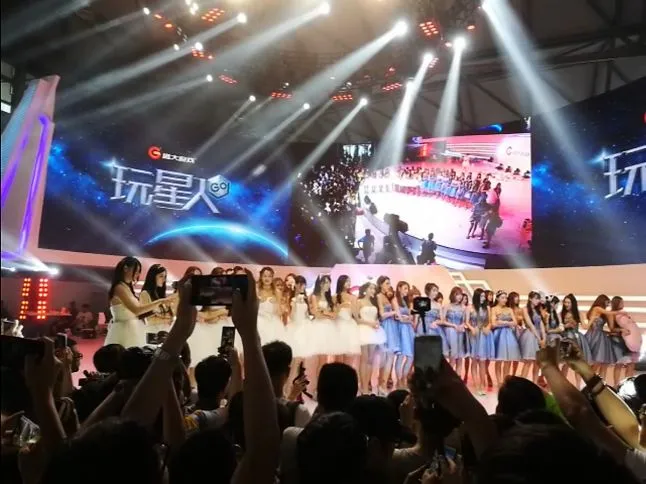 ChinaJoy (CJ) is the biggest annual game show in China, always in Shanghai City. I just returned from the event last week, and now I have time to put together what I saw.
No Games for Women
We know in everywhere of the world, a great part of the gaming market is leaning toward the female side. But I go through all the booths of this CJ, and find no one of the most played female orientated game types: Match 3, Visual Novel, Dress Up, Restaurant Management.
And all the games on show, fall into a few categories: Mobile RPG (Chinese/Japanese style), tower defense, poker, Collectable Card Games.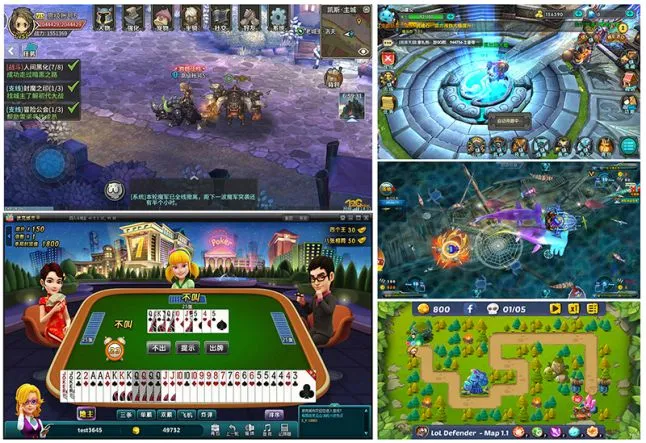 It's not to say that Chinese women don't play games, in fact the most popular Match 3 game makes over¥100M ($20M) a month. For this phenomenon in CJ, I sum up the opinions of a few senior executives attending the event:
1. The gaming market in China is heavily leaning toward the male side;
2. Female gamers in China are more reluctant to make in game purchase;
3. CJ is not the right show for female orientated games;
4. The publishers open booth in CJ, might be weak in doing female games publishing;
Virtually No Western Publishers & Developers
Can't see the familiar publisher/Developers: King, EA, Square Enix. Only a few booths are western, I can only remember three: one is opened by Blizzard, for Starcraft and Warcraft have great fan base here; And one Minecraft themed booth, another for Talking Tom Cat. I can see some Korean and Japanese publishers, but they are very few.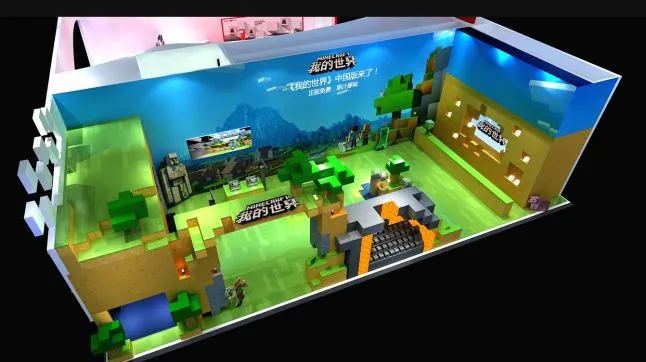 We can see that China is quite an isolated kingdom.
VR Games
VR section creates much sensation this year. Intel alone occupies an entire hall, and in its space most booths have players lining up for VR game demo play.
And many VR game developers in China brings fresh excitement this year. I play a demo game developed by a local company, Reborn: A Samurai Awakens, the game mode is like Infinity Blade, you shot and slash shadow ninjas at fixed spots. The art design and the degree of finish is at the level of top PS4 games.
I was shocked, for as I know, local industry is very weak in doing tripe A titles. They really catch up.
B to B Area
The B to B area is only accessible by professional personnel. It's intended for fostering cooperation. It occupies a big area, 4 halls are dedicated to B to B, W2~5.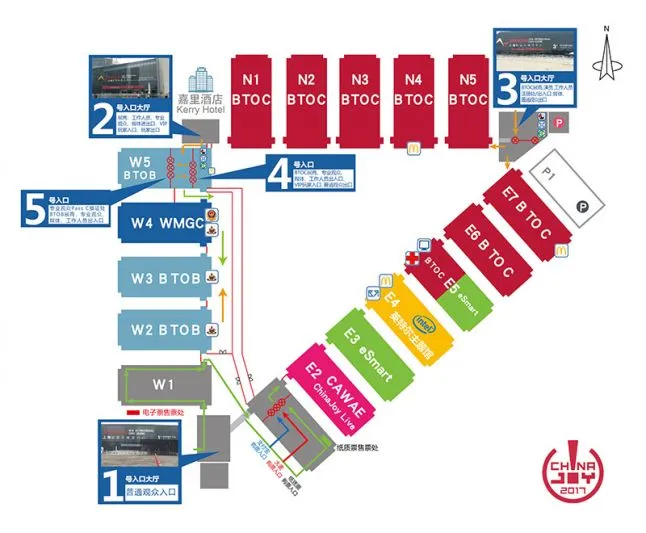 Most part are for publishers/developers. Each company would have a neatly designed booth, with pretty dressed girls, and one or two BD people sitting behind the counter. And they would instruct you to take one business card out of a row on display, which is the right person you should contact for your matter, and leave yours. I see some service providers: 3D art, agencies, go to the booth and try to sell their services, that would be quite ineffective: It's clear that the publishers/developers open booth to promote/sell their games, and not to facilitate you sell them things.
I can see all types of companies in the industry: 2D/3D art providers, music/vocal studios, localization companies, IP agencies, testers, etc. Great resources!
Show Girls
For it's a male dominated market, every booth in the B to C area offers dizzying show of cosplay girls. For example, Shanda's booth is a giant stage, they give rounds and rounds of girls show and nothing else.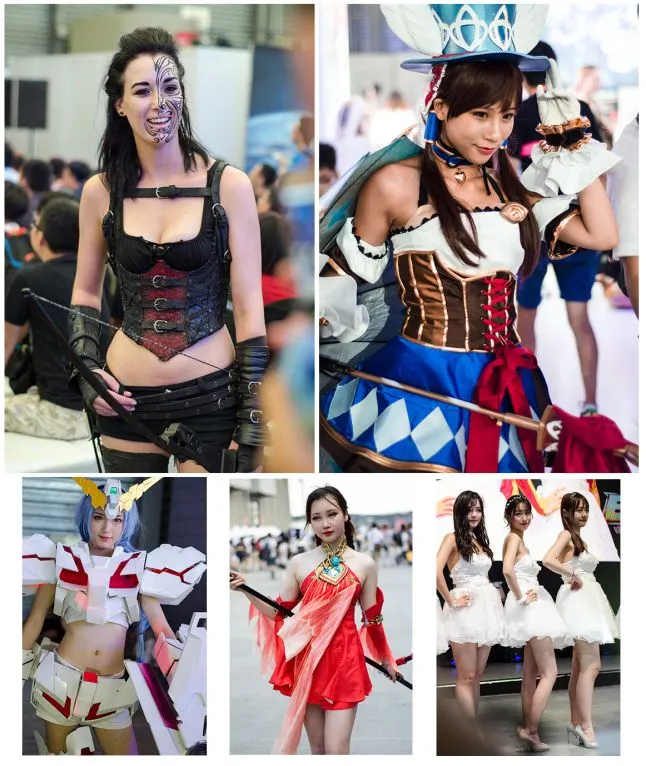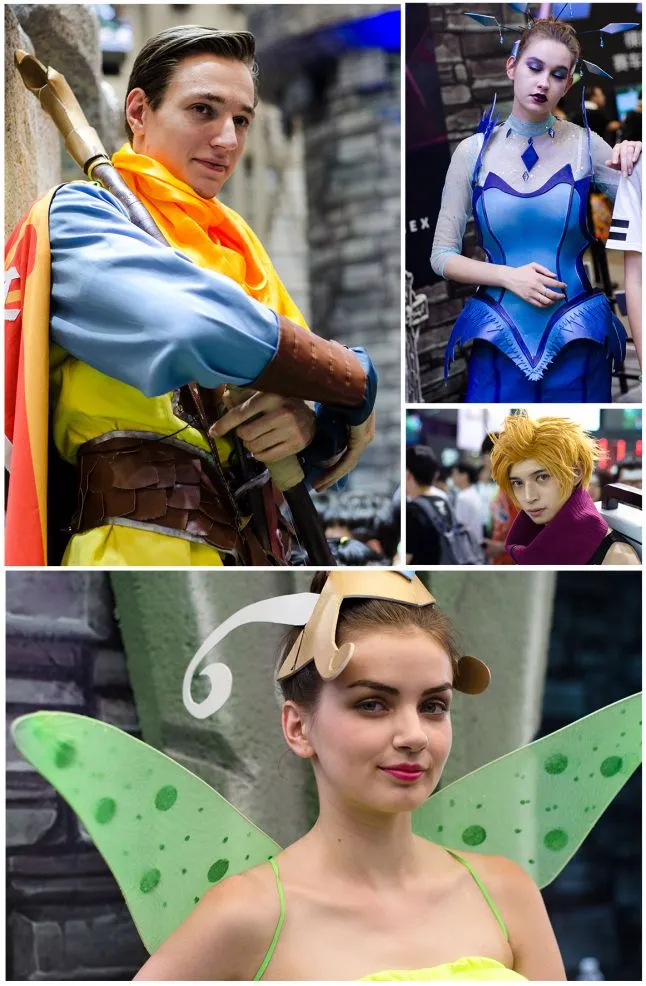 Once upon a time, the cos-girls in CJ had dressed too sexy and the authorities felt it was out of control, then regulation was out regarding how much body parts could be exposed. For this reason, now many CJ goers find the event distasteful, and the box office is affected to some extent. "Go to Auto Shows, not CJ." People would tell you.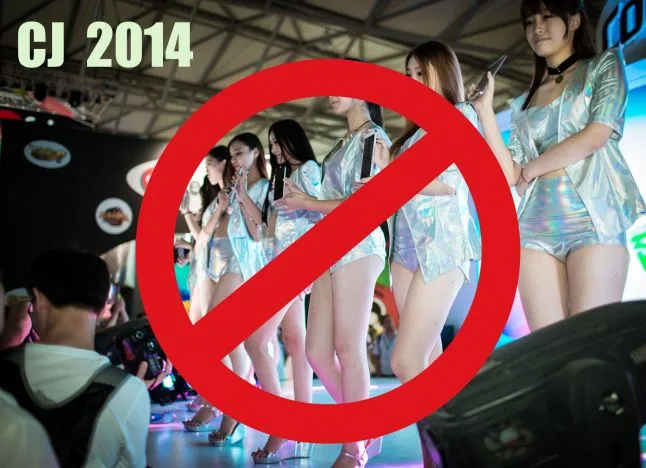 Conclusion:
I feel that CJ is only a delirious show, a big fancy party. It doesn't offer much excitement, like new consoles, new titles announced in E3.
I would post regularly--about game and art production.