On Thursday, January 21, two dozen mobile gaming professionals gathered at the Battery in SF for an exclusive Game Makers Panel, co-hosted by TrialPay and Joseph Kim of SEGA Networks. Guests from studios like Glu, Kabam, King, Storm8, and Zynga shared their 2016 predictions for the mobile gaming industry, and even engaged in some friendly banter!
Our gaming experts debated topics ranging from from Nintendo's mobile relevance to reasonable IP costs. Let's see what they had to say:
Hardcore games/eSports will stay niche
Many folks in the industry are confident that eSports in mobile will become mainstream. Over the past few years, we've seen several hardcore mobile games like Game of War and Vainglory attempting to break into the space by hosting competitive tournaments and events. The games are high-quality and they have a loyal following, yet there is still no significant growth in this arena. Why is that? Our experts think it's a growth issue. Esports for mobile is only interesting for publishers who can offer microtransactions where they can monetize. Otherwise, there's not much of a draw.
Asian games will continue to go to the US
Back in July, South Korean publisher Netmarble announced its $130M investment in SGN, one of the largest mobile game studios in the US. Tencent dumped significant loads of cash into Glu and Pocket Gems. Our experts predicted that we will see many more of these investments, as more companies in Asia look to expand west. It's a great way for these companies to prove to their investors that they can "go global".
IP will continue to rise
From Minions to Star Wars, beloved celebrities and well-known brands started making their way into our smartphones and tablets over the past few years. But it's not a perfect science just yet. Take Kim Kardashian: Hollywood for example. Glu took a beloved celebrity and made a fantastic mobile game that won the hearts of 30M users. A few years later, they tried the same formula with Katy Perry, and Glu's CFO described the app as one of the company's "biggest disappointments". So for 2016, we predict that studios will get better at predicting which IPs will thrive and which won't resonate with users as much. Studios might also get savvier with their IP negotiations so they don't end up blowing their cash on IPs that don't hit home.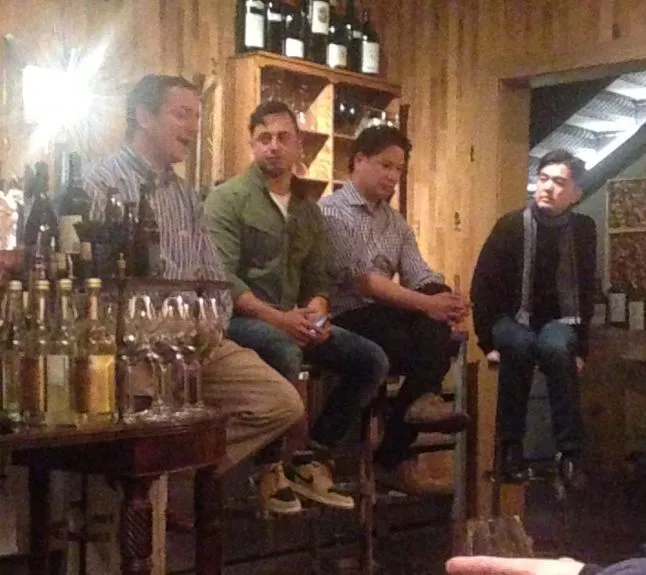 There will be an increase in conversion and monetization
As mobile games become even more widely accepted, thanks to the rise of IP, we expect conversion and monetization to also increase. Similarly to when people were spending loads of money in Candy Crush and Game of War in 2013, having characters and brands that people recognize in their games will encourage new users to become loyal fans and make more in-app purchases.
Nintendo won't do as well as everyone thinks it will
There's been a lot of talk about Nintendo, now that they've entered the mobile space. But some of our experts aren't holding their breath. Unless they turn up the innovation, they won't be able to compete in such a saturated market. It won't be enough to just make their beloved console games mobile friendly. Nintendo just released their first title in Japan called Miitomo, a social networking app. Perhaps they're thinking outside the box by not pursuing games first, but we're still not convinced!
We'll see the first VR hit
Any day now, we'll see the very first mobile VR title. Especially since many think that "smartphones will drive the bulk of sales as consumers first explore virtual reality before committing to the more expensive platforms". With very low commitment required, users are curious about VR, and experiencing it through inexpensive solutions like Google cardboard. With already 1M Google Cardboard units already sold, we're convinced that VR is more than just a passing fad. This is great news for indie developers who have already started developing 829 VR games, while the larger studios wait to jump on the bandwagon once the investment is less risky.
Studios will invest in more TV ad campaigns
Last year, celebrities like Liam Neeson and Kate Upton starred in Clash of Clans and Game of War's Super Bowl commercials and took the mobile gaming community by storm. Just last weekend, Machine Zone spent $5M on this spot featuring Arnold Schwarzenegger. Believe it or not, TV isn't the only traditional advertising medium mobile game studios are after. SuperCell's ad agency, Barton F. Graf, designed an integrative campaign for Boom Beach at the beginning of the year that included out-of-home ads on buses and billboards, in addition to TV spots. We expect even more studios to invest in traditional ad formats in 2016.
Streaming mobile games will become more popular
Mobile game streaming has become much more accessible to users with the recent platforms developed by Twitch, Mobcrush, and Kamcord. As more users discover new games and all-star players through these intuitive platforms, we anticipate mobile game broadcasting to become much more popular in 2016. Michail Katkoff, Director of Design at Zynga, even predicted that streaming could be a viable user acquisition method in lieu of rising CPIs. Check out the rest of Michail's predictions on his blog.