[Gamasutra presents here an article on maximizing your job hunt at Game Developers Conference, the annual trade show run by CMP Media (as is Gamasutra.) Penned by Digital Artist Management's senior partner T.J. Summers, it offers helpful tips on maximizing your exposure.]
If you're on a mission to make your next career move, good news: the Game Developers Conference is right around the corner! GDC is the best opportunity for game industry job seekers to start forging the relationships that make a significant impact on your professional success.
Many job seekers will attend GDC just waiting for an employer to pull them out of a crowd of thousands and offer them a high paying job that requires little to no effort. Since we all know this is completely unrealistic, I offer practical guidance to take control of the process to maximize your job search and enhance your overall experience at the show.
Be a Forward Thinker

Create a list of the companies that you want to meet before the show. It is critical that you invest the time to become intimately familiar with the companies that interest you most. What projects does the company develop? Where is the company located? What skills do you bring to the table that makes you marketable for each company? Nothing will turn a hiring manager off faster than asking, "What games does your studio create?"

Create a list of the people you want to meet. Try to schedule times in advance with key contacts at the show. Schedule specific meeting locations, specific times and always have your contact's cell phone number handy, to call and confirm the meeting. Scheduling important meetings during meals will offer incentive for the person to attend and guarantee a captive audience.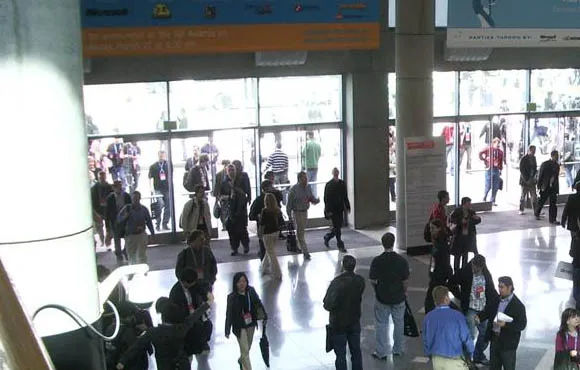 Avoid the Rush. Don't waste valuable time waiting in line to meet with companies in the job fair section. The job fair is typically the busiest on Wednesday and the crowds tend to reduce by Thursday afternoon. The crowds usually thin out by Friday, which presents opportunity to have a more meaningful conversation with potential employers.
---
Come Prepared and Arrive Alive
It's crucial to invest time into the presentation of your resume and samples.
Cover Letters. The cover letter is beneficial in highlighting your strengths (especially those that a resume might not convey) and passion for the industry.
Cover letters are advisable (especially for entry level candidates) to accompany resume submissions since you may have limited games experience. If you want to go the extra mile, create a cover letter unique to each studio that you plan to pursue at GDC.
Resume. Draft your resume on quality paper and make it look presentable and verify the accuracy of the spelling and grammar on your resume. It is not necessarily bad etiquette if your resume exceeds one page. A better question to ask is -- "Am I including all my relevant games experience on my resume?"

Samples/Demo. Your portfolio is your best chance to make a great first impression -- there might not be a second chance. It is beneficial at times to bring an actual "reel" to the show as you may be asked by potential employers sit down and share your work.
It is also a good idea to bring your laptop with samples at the ready (or the ability to demo your reel on it) to avoid allowing equipment issues to stand between you and an impromptu interview.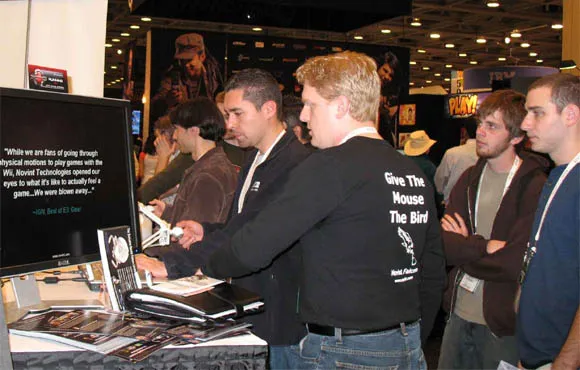 Include a shot breakdown with any work samples you provide, and keep the demo between 2-3 minutes in length, or only as long necessary to show your BEST work. Anything longer and you risk losing your audience. If you drop off a demo with an employer at GDC, I strongly recommend following up after the show with an email to the hiring manager containing attached art samples or a link to a website.
Most studios strongly prefer websites for portfolio submissions because they are usually the most time efficient. If you choose this format, please make sure your website loads quickly. Hiring managers can get easily discouraged by slow-loading websites, and therefore you risk losing your audience.
Bring a sufficient number of materials. I am always amazed by the number of job seekers who run out of relevant materials (resumes, business cards, demos, etc.) at the show.
Searching for a job at GDC is a contact sport... you need to make contact with potential employers in order to educate them about why your experience, knowledge, and abilities can make the employer more successful. You quickly become a casual observer when you run out of the materials necessary to conduct a successful job search.

---
Work the Show, Don't Let the Show Work You
Attend as many of GDC sessions as possible that are within your scope of interest. GDC offers conference sessions with some of the best and brightest minds in the games business. Take advantage of the opportunity to learn from those who are successful.

Introduce yourself to the speaker before or after the session. Generally speaking, game industry professionals are very approachable.
Remember that the spirit of GDC is designed to encourage learning and innovation via collaboration. Don't be intimidated to converse with the speakers, as they'll be willing to help when they can.
Don't sit at home! Attend Suite Night, The Career Pavilion Booth Crawl, company parties and other sponsored events. Take advantage of the opportunity to interact socially with industry professionals. The game industry employs some really cool people that like to have a good time. Get out there and have some fun.

Identify someone who is better connected than you, and hang out with that person. This will allow you to meet new people that could lead to a new step in your career.
Gather Business Cards and Take Notes
Set up the close: if you are job searching at GDC, your primary goal is to make contact with decision-makers. Your secondary goal is to collect information that will help you advance your job search and make new contacts.
Collecting business cards of the people you meet at the show is a crucial step to the success of your job search.
Once you are done with the conversation, flip the card and write down some notes to remind you of the details discussed, and the reasons why you plan to follow up with the person later.
Act Professional
There are times in life that you can play and there are times in life when you need to work. Fortunately, the games industry affords us all the opportunity to succeed with a healthy blend of both. In order to maximize your job search it needs to be all business. Step up your hygiene routine, dress appropriately, and treat potential employers with respect.
Arrive to the speaking tracks on time and try not to leave early. Some speaking tracks are less crowded than others, and you don't want to be a distraction.
Show appreciation to the speakers by staying engaged throughout the session. You'll be rewarded when the session is less crowded, by having the opportunity to talk freely with the speaker.
---
Follow up - Your Career Starts When the Show Ends
Arguably the most critical step to maximizing a job search and usually the most poorly executed. You need to understand that employers at GDC are inundated with resumes at the show.
It's imperative to follow up with all potential hiring leads after the show to once again emphasize why your experience, knowledge, abilities can make the employer more successful. Good methods of follow-up include:
- Phone. This is the least effective way to follow-up, unless someone has specifically requested that you call them. Avoid it unless you have no other way of making contact, and then use the phone sparingly until invited to make contact.
- Email. This is the easiest & fastest way to stay top-of-mind: if you've chatted with someone who might be interested in you and your work, send them a note and include your resume, web links, work samples and any other relevant information about you.
- Snail mail. If you've ever gotten well-meaning advice from a relative about job searching, they probably have advised you to send a note. And you probably thought they were nuts. Most people would in this day and age.
The reason for sending a personalized note through snail mail is because no one does it. It's classy and memorable because it is so uncommon. Do something retro to stand out from the crowd.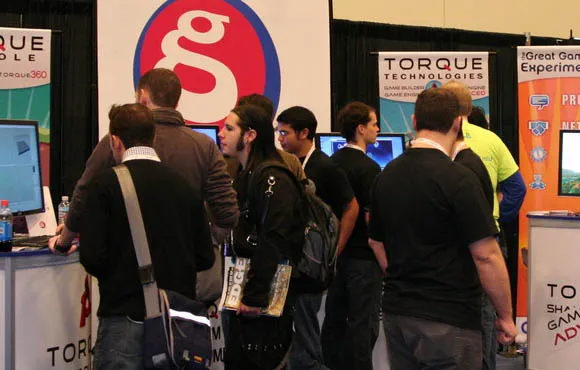 GDC will be upon us in a matter of days -- just enough time to create and execute a job search strategy to promote yourself to decision-makers.
With a professional, common sense approach that incorporates planning, preparation, execution, feedback and follow-up, you will leave GDC with an enhanced network, new contacts, and possibly some job leads. Make your job search at GDC Mission Possible.