[Featured on Red Fox Insights]
Virtual Reality is a rising trend, fueled in large part by the rapidly growing game industry. Experts predict that VR will be bigger than TV in just 10 years. Despite the lofty predictions surrounding how big it might become, one thing is for certain: with VR, content marketing strategies will never be the same.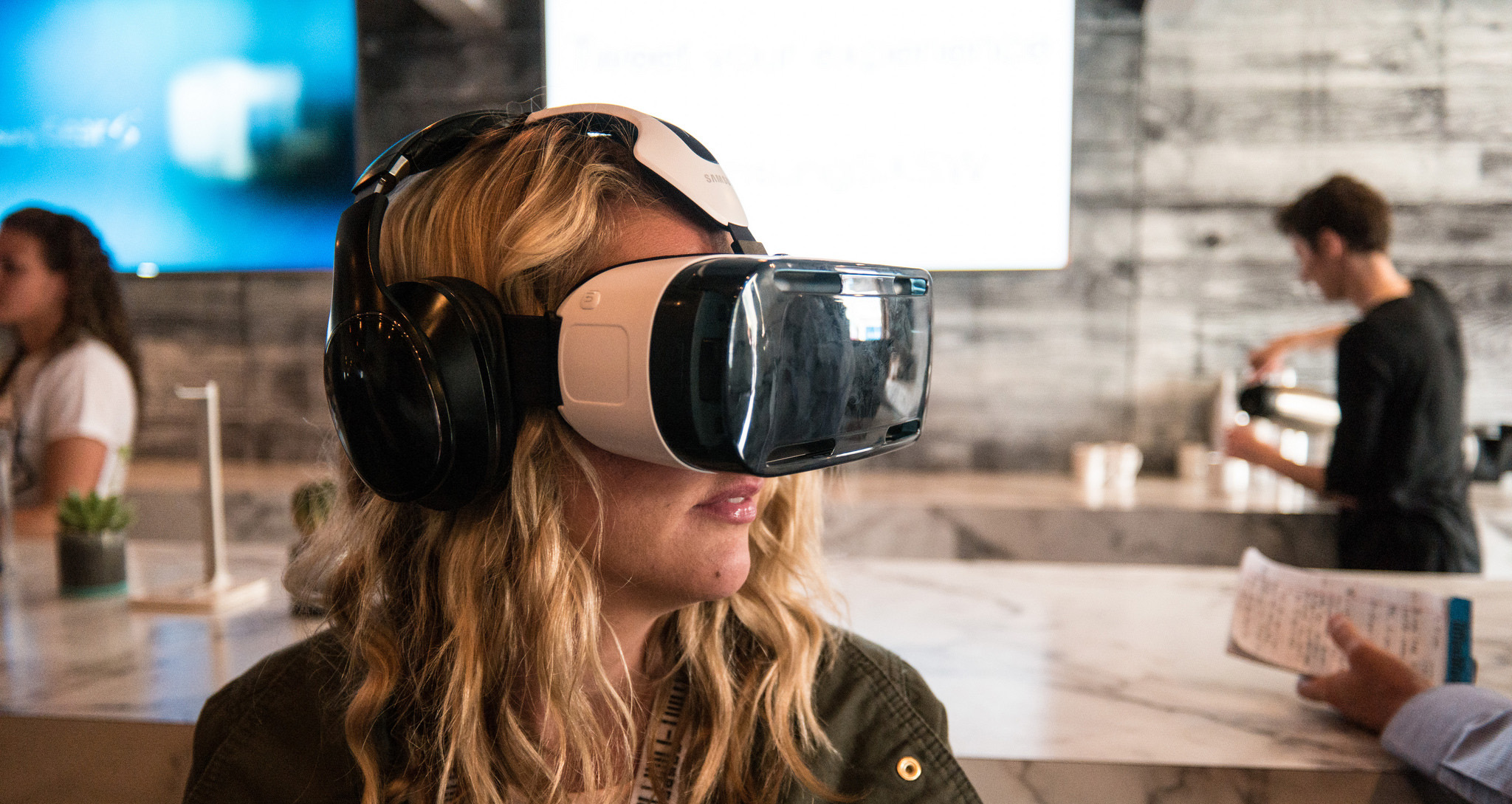 VR Marketing Strategies
Marketers are spending 500% more on millennials than any other demographic combined. Millennial audiences crave engagement through marketing - something VR can provide in ways other forms of content marketing cannot. VR offers campaigns a chance to be immersive, impactful and novel - creating memorable experiences for their consumers. Brands across nearly every vertical are leveraging virtual reality for marketing campaigns, many announcing its proven success.
Jaguar
Robert Herd, head of communications at Jaguar Land Rover UK claims their latest #FeelWimbledon VR campaign, part of Jaguar's sponsorship of the iconic tennis tournament, "is driving a lot of additional car sales for us." So much so, that the project will be distributed throughout Jaguar's car dealerships via 20,000 Google Cardboards.
Merrell Capra
The virtual hike experience, TrailScape, was created for the launch of the new Merrell hiking shoe, the Capra. TrailScape prompted incredible reactions from the crowds, who found themselves shouting and screaming as the action unfurled around them. AdWeek notes, "You know you've designed a good Oculus Rift virtual reality experience when people emerge from it squealing in delight and with their knees trembling."
T.G.I. Fridays
The restaurant chain devised the VR campaign #Jingle Effect, creating the world's first virtual dog-sled ride - using cutting-edge 360 degree Oculus VR technology. Jennifer Martin, head of marketing at the chain says, "Finding new technology to create fun with is a crucial part of the content strategy for Fridays."
Multiple Points of Entry
One of the reasons VR is an effective marketing tool is because it takes many forms. Marketers have access to more entry level VR, such as Samsung Gear VR and Google Cardboard, while others might opt for a more robust campaign using Oculus Rift or HTC Vive. The variance between these options is well suited to tackle short, high-level campaigns, or more serious VR marketing experiences.
Louis Jebb, founder and CEO at Immersivly says: "There is a great difference in experience. Are you going for something where you want to get a cheap and cheerful message across or do you want it to reflect the quality of the brand? This is why this format has a great future because there are multiple points of entry."
What Users Expect
Marketers can take lessons from the gaming industry, and the many studios building VR experiences for users. Jason Kingsley, co-founder of Rebellion, developer of Battlezone for PlayStation VR, reminds brands to "fight the temptation to view VR as a shiny new plaything, since creating VR content for the sake of it will not be tolerated by users." Kingsley adds, "Brands need to ask themselves what users [require and expect] and mustn't get in the way of their experience." Creating campaigns with VR shouldn't be a gimmick that can turn off audiences. Instead, the VR must compliment the brand's messaging and enhance user experience.
Marketers and brands have long leveraged storytelling to connect with audiences. VR is a form of innovation in storytelling that allows brands to create immersive and impactful experiences. As VR technology steadily rises to the forefront of mainstream culture, content marketing strategies will change forever.