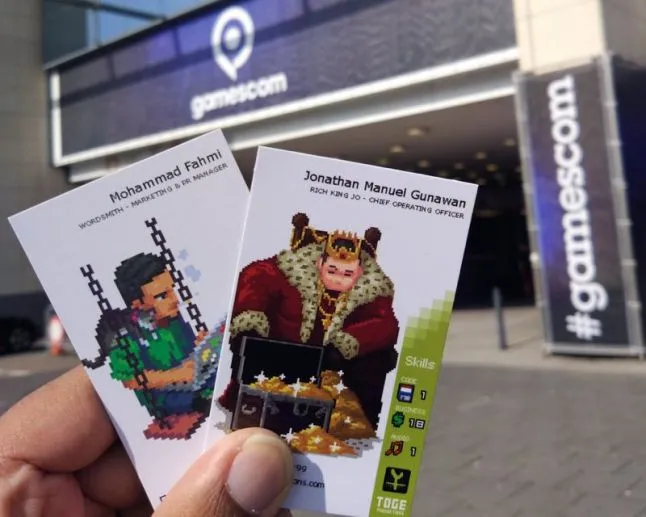 In the third week of August, Gamescom happened not only in Cologne, Germany, but also in the whole world. As one of the biggest gaming exhibitions for both businesses and consumers, Gamescom has always been the place where the big names announce their latest stunts, famous people gather to talk to everyone, and gamers simply want to be around during one of the most important and crowded weeks in the game industry
Coming all the way from Indonesia to represent the studio I work for at the moment, Toge Productions, I finally experienced my first Gamescom this year. The studio recently just expanded from indie game developer to indie game publisher.
Being a studio from a developing country in the South East Asia, going to Gamescom was not a simple and easy decision. The transportation, accommodation, meal, visa, and other costs were enormous. Without proper planning, not only money, but time and energy spent on the thousands of miles traveled would be wasted. In the end, we decided to go.
Through this article, I would like to share some things I learned before, during, and after Gamescom. On why you need to go to the event, what you must prepare, and the basic dos and don'ts. Hope this will help.
Know what to look for
One thing you need to get done before deciding anything else is finding the reason why you need to go to Gamescom. Is it finding a publisher? Connecting with platform owners? Looking for outsourcing job? Or planning to introduce your game to the public? It will be better if you go to the event, not only to achieve one target, but as many targets as possible.
In our case, we were in a pretty unique situation. At first, we planned to introduce ourselves to console makers and digital distribution sites. However, between the time we registered to Gamescom and arrived in Cologne, all the necessary connections we needed were already established, thanks to the help of some friends and internet. In the end, we used our time in Gamescom to meet partners that are able to assist with us localization and marketing stuff, compared their prices and performances, and checked out whether opening a booth for the event next year will be worth it.
To be honest, what we did is not something we will recommend to other smaller indie studios to do, but if you have enough budget to survive for another few years after going to Gamescom, checking out the vibe and seeing other fantastic games in the event, talking to the developers, and building connection are definitely worth your time and money.
There are only two kinds of attires you need to wear
I am from Indonesia, a country rich with cultural heritage. One of the most famous and beautiful things that ever comes out from the country is batik. Batik is a technique used to apply motives and colors to clothing, and it comes in many forms of clothing, including a simple casual shirt.
Wearing batik was a good decision for me during Gamescom because it attracts attention and is definitely leaves lasting impression. I can do post-event follow-up just by mentioning "I am the guy wearing batik."
Wearing such unique attire is also a great ice breaker to start conversations. I have seen this done by two indie developers from Japan who went to Casual Connect Singapore wearing formal yukata. Only by wearing the unique outfits, it is more than enough for people to notice them, which resulted in people noticing the game that they brought to the event.
Other than traditional clothing, never go to the event without bringing your company's or games t-shirt. That is one of the simplest ways to promote your game.
Do not release anything during the event
One big lesson we learned during the Gamescom week was not to release anything during the event. On 22nd August 2017, we released our first game as indie game publisher, MagiCat. Initially, we did not plan to release the game during Gamescom, the decision came due to a miscalculation from our end.
How did it affect the launch? That is difficult to tell. This year's Gamescom got a lot of attention from media and gamers, especially with weirdly fantastic announcements, such as some of the cool Blizzard animated shorts, Final Fantasy XV collaboration with Assassin's Creed, and many other hypes surrounding AAA games and big indies. We would never know whether not having those big announcements can give MagiCat more coverage and attention from media or not, but it certainly did not make things easier.
The biggest issue though did not come from the lack of exposure, but from the internal resources. Referring to past sales of our games, we consider that North America is our main target market. Now imagine this, the developer, which is a one-man team, was in Indonesia during the launch week, and the marketing guy (that's me) was in Germany, while the market we targeted is North America. Promoting a game launch while dealing with three different time zones is certainly not a wise strategy. Plus, I got my hands full with all the meetings (and merchandise shoppings) at Gamescom.
Be confident, be humble
Being a studio from South East Asia in one of the biggest gaming events in the world is surely intimidating. In our case, Toge Productions can be considered as one of the biggest in Indonesia, but in Gamescom, we are just a small part of a 100 billion dollar industry. At first, I did not feel confident enough to do meetings with everyone. I mean, most indies will definitely feel inadequate when a creative agency they meet shows a portfolio of work with names like Electronic Arts, Square Enix, and other giants.
But one thing that amazes me about this industry is how open it is for small players like us. Everyone is so humble and kind, so be confident to introduce your games to everyone you meet during the event. I remember how we met Rami Ismail during the event, said hi, and gave him the physical game bundle we made back in Indonesia. There are so many stories happened during Gamescom that shows me no matter how small you are in the game industry, you must be confident in showing your games.
Also, it taught me to always be humble to everyone. If companies that handle big works for decades and superstar indie developers can show such kindness, we all can do the same too. There is no reason for us not to learn from them on how they act toward other people.
Set up meetings at least a month before the event
This part is very tricky for a first timer in big events like me. One thing you need to make sure you do is to set up meetings several weeks, or even months before the event. If you do it on the spot, you probably will not be able to meet the people you want to talk to, unless you are really lucky. Even during networking party or smoking break, everyone is busy talking with everyone!
To help you with this, most events will have a matchup or meeting system, may it be a third party platform or something from the organizer. If you already have the contacts of who you want to meet, it is advised to contact them personally via email to set up the meetings. As for the networking party, do check out Eventbrite for the anything happening around the area, if you are lucky, maybe you can find some relevant party, hosted by third party organizers to do networkings.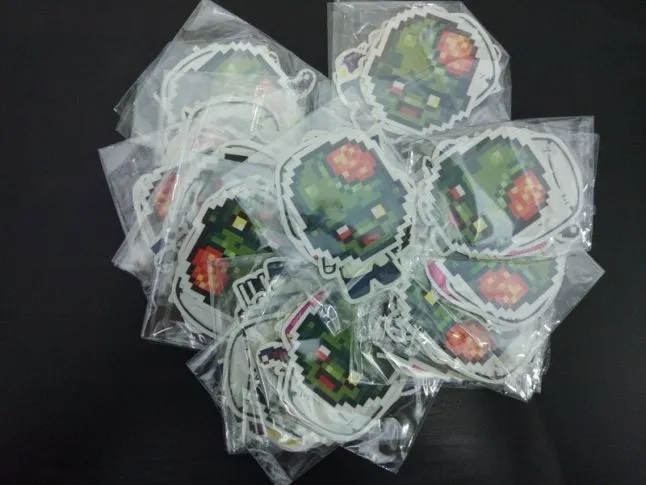 Prepare name cards and stickers
Going to business meetings without name cards is like going to a war without weapons and proper protection, so bring your name cards, a lot of them. Make sure you also prepare extra cards for the networking events or in case you meet more people. Do not worry of dispensing a lot of name cards, because who knows some random person you casually meet in the restaurant line might be a reliable source of connection in the future. If you have stickers of your studio or games, it is never hurt to just give it away to people along with your name cards.
Have fun!
Lastly, never forget to enjoy the show, talk with fantastic people, play amazing games, and probably have the best time of your life (yet).