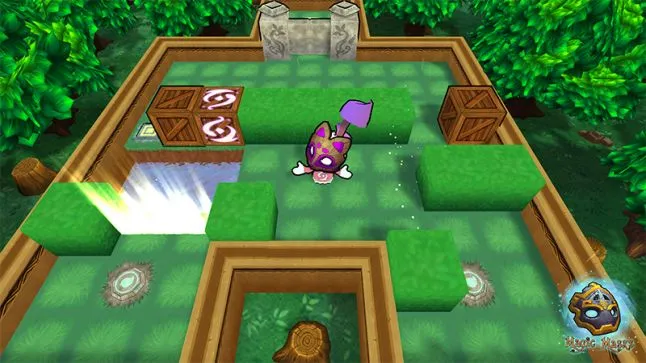 Magic Ma.....?
I am the Animator and Technical Artist for our small team, Team Magic Masks.
"Magic Masks" is a casual, nearly grid-based puzzle game available today (April 30th) on Steam. The world is Nintendo-palette vibrant in contained, board-game-sized levels. The characters are cutesy-cool, with emphasis on the Masks' designs and their unique abilities. With over 64 hand-crafted levels based in 6 regions, simple controls, and a succinct story, our game has charm. I'm not afraid to say that.
Team and Game Background
We are not officially a studio, and I don't think we will become one. The core team is almost a year out of grad school and starting into their own industries and life paths, and I work in film doing animation and previs/layout. I met the guys with their initial build while I worked at their college where I helped fix rigs and animations and eventually updated all of their rigs and animations as we continued to develop the game into a full product. The game was not full-time for anyone and was not externally funded (until hopefully starting tomorrow) beyond our own drive to complete the project - which I'm sure is the case for many, many developers.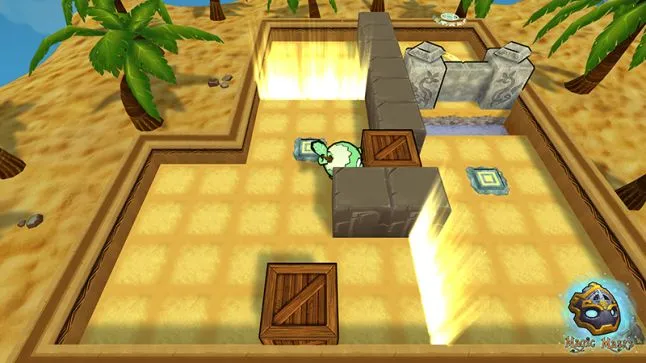 If You Build It...
One of the keys to building the game, besides actual development, was building around the game, making sure we were active in social media and events. We were always showing the game and play-testing with friends and strangers. This doesn't mean we had the biggest following or the best response, but it did mean that we were out sharing Magic Masks and interacting with as many interested people as we could.
We did the whole SF Tech/Game Industry thing, showing off the game at events in the Bay like GDC and smaller exhibitions like those regularly at Playcrafting SFO, and we even had the game at E3 2015, SXSW, and PAX. Maybe we have bumped into a few of you guys along the way - Hello again.
Launch Prep: Knowing Your Game
Lately we have been tending to social media, reaching out to indie-game-friendly resources, and planning strategies for the next part of the game - keeping your media presence alive over the next (time period here). Part of prepping for launch is really boiling down what you can sell about your game to anybody out there. What are your marketing allies?
For our low-key puzzler, we must still find strengths or selling points without having to worry about standing next to games with a lot more depth, complex systems, multiplayer networking, etc. Of course we know those games exist, we probably play a few of them. But the point of making a game isn't just to compare it to other games. Figure out what your game is.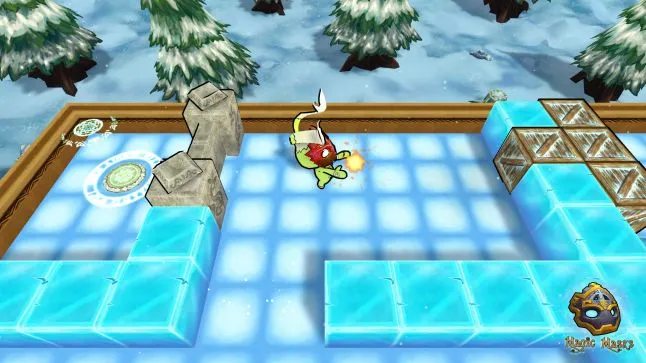 Magic Masks is a casual puzzler:
Casual
- not stressful or over-complicated: easy to pick up and play
- the soundtrack is pleasant and syncs playfully with the various environment themes
- our characters are simple, a little stubby, and they look like cartoons (especially with all the hand-drawn promos)
Puzzler
- the core of the game, where every level is hand-designed to make you think, a little more each time, perhaps a little differently each time
- the challenge builds as you advance and unlock more masks: each new mask offers a new mechanic but allows us to really layer in the strategy behind each puzzle
I believe this is what our game boils down to. What about your game?
- @MagicMasks