Red Fox Insights has been following Overwatch and the splash it's expected to make in the esports scene.
We collected 607 naturally targeted gamer surveys, asking if they watch esports weekly. Of the gamers who responded yes, we asked which upcoming FPS they were most excited for out of Battleborn, LawBreakers and Overwatch. 75.6% of the time, gamers were most excited for Overwatch.
This segment revealed gamers who are watching esports weekly, are 6.29% more excited for Overwatch than gamers who do not watch esports weekly.
Watch esports weekly: 75.15% most excited for Overwatch
Sample population: 68.86% most excited for Overwatch
Overwatch's Esports Focus
Creating the next esports phenomenon is challenging and unpredictable. Developers and publishers have announced competitive games and announced their plans for an esports focus. However, simply declaring a focus on esports does not guarantee a community will grow and rally around it. The game must be exceptional, fun to watch and have incredibly high skill ceilings. Overwatch meets those criteria, and the community is starting to recognize it.
Major Esports Partners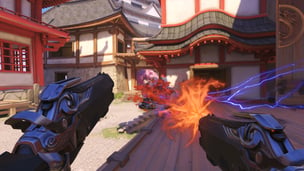 Overwatch's open beta ended, but served millions of players. As it inches towards its May 24th release, more signs point to Activision Blizzard's latest having success. ESPN recently reported on why Overwatch will be the next big esport. Pro gaming teams like "Cloud9, Luminosity Gaming, and Team Liquid have already fielded and recently signed Overwatch teams". Dedicated Overwatch tournaments are even being sponsored and scheduled before the game has officially launched. Major partners like audio giant Dolby "will sponsor an Overwatch tournament due to take place days after the game's release," featuring a $10,000 prize pool - the largest in Overwatch history.
Esports Community Growth
Major partners and teams in the gaming space have shifted eyes to Overwatch's esports potential. However, a key piece in determining success is a community of dedicated gamers excited to watch and participate.
Fun to Watch
Scott Mercer, the Principal Designer for Overwatch is well aware of the importance of an esports community. Speaking with ESPN, Scott notes:



"We know that the success of Overwatch as an esport isn't simply a matter of making an incredibly fun to play game. We also have to make a game that's fun to watch. We need to provide amazing tools for our broadcasters to not only allow them to explain what's going on to viewers, but also allow them to tell amazing stories...We've also reached out to traditional sports broadcasting professionals for their insights. So we have a great set of future goals for Overwatch's broadcasting and spectating features, and we'll continue to work towards them."
Red Fox Insights' research shows that Blizzard's efforts appear effective. Gamers who are watching esports weekly, are 6.29% more excited for Overwatch than gamers who do not watch esports weekly.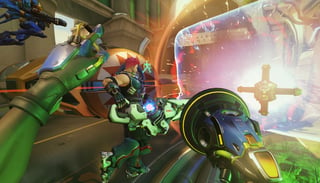 Further fostering community growth are Blizzard's post-launch support plans for Overwatch. Not only does Blizzard have ideas for additional maps and heroes they want to add to the game, they've decided that "the best way to add them to the game is to patch them in as free content and not as [paid] DLC." This free DLC will keep the game fresh, and not divide the player base into groups that have purchased DLC and those who have not.
The Bottom Line
Major pro team investment, sponsored partnerships and a focus on fostering an esports community compliment the fantasy FPS' fluid controls and unique playstyle. All signs point to Overwatch having esports success long after it releases. We'll find out later this month.
This Red Fox Insights research involved 607 completed gamer surveys including over 7,800 responses from the naturally targeted gaming audience of MMOHuts.com.
93.8% of the population were male gamers, with 6.2% being female
51.4% of the sample audience were ages 18-24
31.3% were ages 25-34