Amidst all of the controversy with the first launch of the game on Steam, The War Z has recovered with it's relaunch after gaining insightful feedback from it's "early adopters" and boasts a staggering 2.3 million users today as a paid indie game.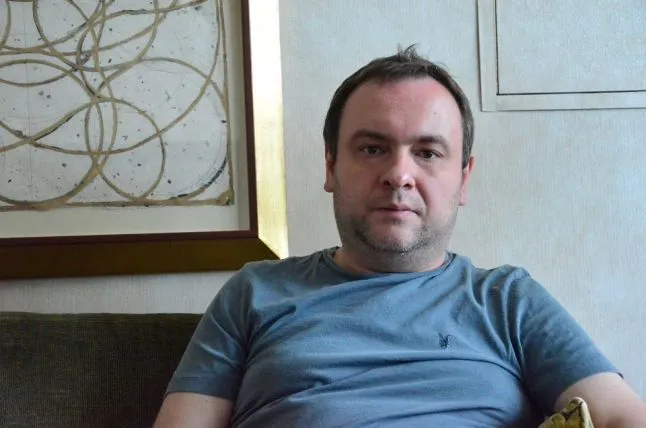 We at Xsolla sat down for a quick chat/interview with Sergey Titov, the creator of Infestation: Survivor Stories which was formerly known as The War Z, and gained some useful insight as to why the game implemented certain practices and values.
Here, we provide the Q&A session of the interview:
Xsolla: Why didn't you make the game free to play in it's initial stages?
Sergey Titov: One of the main reasons why is because we didn't want to get 10 or 20 million users playing the game. We wanted less users overall but, in exchange, more engaged and devoted players who are much more invested into the game. The game is still doing good and is doing great for a paid game that has been on the market for over a year now.
How have gamers streaming on Twitch influenced the game's popularity and development?
We have had many streamers in the past with a very good, involved community of gamers following and watching these streamers. Because the game has been out for a year now, the popularity of these Twitch streamers channels have gone down but there are still players streaming the game on Twitch for anyone wanting to watch some gameplay.
Can you elaborate on the steps it took for you to decide to release the game in it's alpha stages for eager gamers wanting to have early access and aid in the development of the game?
Releasing the game in it's alpha stage is a very viable and important step for even larger companies but is especially paramount for smaller companies for two reasons. First, the primary reason is because you get feedback on the game without making any costly mistakes down the road to see what works and what doesn't. You get an initial response from the community much earlier than if you would have decided not to release an alpha stage access of the game.
But what of the responses of gamers saying that the game is incomplete and unsuited for playing in it's early stages?
Obviously there are pitfalls to releasing a game in it's alpha stages because once you start charging money for your game, that is essentially the official release of the game. Call it alpha, call it whatever you want but that's all marketing gibberish because you have already released the game. The pitfall is that the game is not in its finished state and doesn't have all of the features promised but this is a very important part of the process for online games because honestly, there is no release for an online game. We are not making a product, we are providing a service to our consumers and the service will be constantly evolving and changing as time goes by.
So you're saying the game is constantly changing and shifting as more and more useful information and feedback is provided from your users?
The first game released will not be the same game one year afterwards. Here is another problem because people don't realize that and don't get used to the idea that for online games, the game is not the product but a service for the consumer. You as the consumer should voice your opinion and tell the developer what you like/don't like about the game. Hopefully the developer is sensible enough to realize that their community is everything and changes the game according to the feedback received.
What are your opinions on releasing alpha stages of games for other larger companies who have already found success?
It is less important for larger companies such as Activision and Blizzard who can afford to spend more time in development but for smaller development teams, the only way to get important feedback is to let your future gamers gain early access to the game and provide the necessary improvement suggestions in-game.
How do you value the alpha stage "early adopters" for your game?
I believe those types of players and fans are the most important because they are heavily invested in your product and service and they will tell you straight away what's right and what's wrong. Those consumers are valued because feedback is extremely important for the future development of the game. Devoted followers of our game can be compared to such people who line up for the early release of a new iPhone. They are your most devoted fans.
Sometimes when you change the game going forward to appeal to a larger audience, those devoted followers from the beginning feel neglected and the developer must think about what they can do especially for these players because these players are the ones who made your game possible and helped you to develop the game. They are kind of your family, your developer family.
So from a personal standpoint and as a developer of such a successful game, how do you feel when these gamers express their concerns about the direction the game is headed?
We have guys on forums who say "please return the game to alpha stage in October 2012." When I read that, it's kind of sad to me because in one standpoint, I feel disappointment in those players and they are super important for us but unfortunately, for a game to grow, there has to be changes. I want to satisfy everyone but unfortunately I cannot.
Mr. Titov has promised that he and his company, the Arktos Entertainment Group, are in development for great titles to come, boasting similar models of alpha stage access for early adopters out there to get excited about. Gaining insight into the mind of a successful game developer is not something that comes around everyday and we can only wait eagerly to see how The War Z/Infestation: Survival Stories develops in the near future.