Do fans matter? That's the question I asked myself after catching up with some fellow indie developers that I had exhibited with at a recent B2C event. Most of us, including myself, loved the event as it brought in lots of players eager to play new games and engage with their creators. Others thought it wasn't worthwhile since it didn't bring in any media, influencers, or other industry members. Both sides are right based on how they perceive the value of individual players (and potential fans)… which begs the question of how should we valuate them.
Number Crunch
From a purely analytical standpoint, any given player has a life-time-value (LTV). If for example, you can convert 50 players on average at an event to:
Buy your game for $5 or
Watch $5 worth of ads over time or
Make $5 in in-app purchases over time
then hopefully exhibiting cost you less than $250, otherwise you lost money. This logic is generally used by big mobile companies that pay for online user acquisition. Keep spending on ads as long as the LTV of the average player is greater than the cost to acquire them. For large studios that deal with millions of active users, it's hard to look at players as individuals anymore. There's also some value for creating impressions and engagements at events, but they are generally much smaller than an actual player conversion unless you can be the centerpiece of the show (i.e. winning an award).
This analysis is also most applicable for games that are released. An unreleased game would try to get people to signup on a mailing to get them to buy the game later, but those are not guaranteed sales and should be discounted heavily into calculations.


So simple, yet not always followed
Intangibles
The difference for indie developers is that players that you've truly engaged with in person can potentially bring in much more than their dollar amount. Here's a small list of benefits that fans can deliver across various states of development:
Play testing and feedback
Stronger player retention
Positive ratings and reviews
Social media support
Positive affirmation that your game doesn't suck (dev mental health)
For new studios, all five of the added benefits are critical to understanding how people play your game as well as establishing a reputation. Game discovery on Steam and the app stores continue to be extremely difficult for small studios and many people don't like to gamble their time and money on untested software. Any sort of gameplay innovation requires a learning curve that needs to be tested and retested before you unleash it to the wilds of the Internet. As your game emerges from its conceptual form, word of mouth marketing will be your best and cheapest friend, but it'll feel incredibly slow, so start early!
It should be noted that all of these benefits have diminishing returns. So, after you build a solid game and receive universal praise, the marginal benefit of one extra fan becomes closer to a generic player with similar LTV.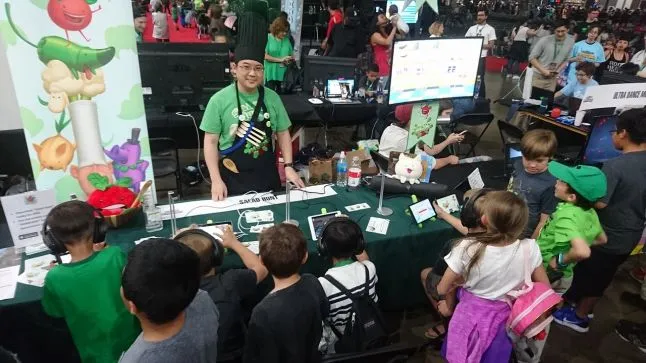 Honest game testers that haven't learned to lie yet
Pride and Passion
The last point about developer mental health can vary a lot between individuals, but most developers will acknowledge that the creation process can be mentally taxing. Watching players genuinely enjoy your game is a very unique feeling of professional satisfaction. Whether your game is designed to amuse, challenge, or enlighten, seeing your players traverse your game design as intended is a great motivator to the development process. For our own studio's first game, Salad Hunt, that moment comes when the initially apprehensive player starts to get into a tap frenzy during the first survival level while shouting "there's so many tomatoes!". What makes it better is that we've seen kids, teenagers, parents, and even one grandparent act this same way.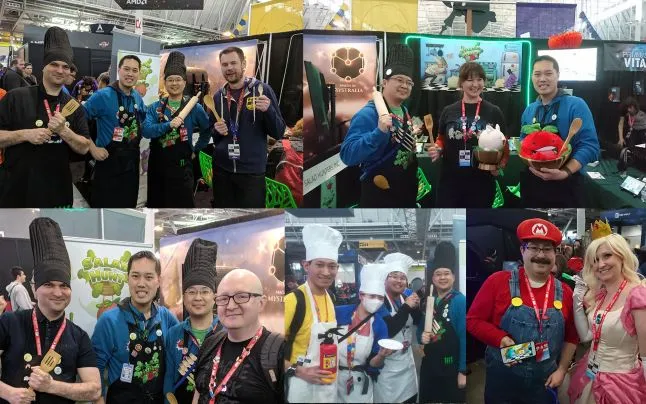 Our launch event with fans at PAX East (including Gabe and Tycho!)
For the Fans
We launched Salad Hunt during PAX East this past April to compete in a space that is perpetually dominated by Angry Birds and Fruit Ninja. It'll take a while for us to catch up to them in terms of number of installs, levels, and marketing dollars, but from the events we've exhibited at like PAX and Minefaire, we're building up a fan base that continues to grow with our studio over time. We run our studio with long term business objectives in mind, but the daily and weekly wins always come from fans. At least for us, the answer is 'yes', the fans matter.

A solid start for our first game
Finally, a shameless plug for newly released game, Salad Hunt:
iOS: https://itunes.apple.com/us/app/salad-hunt/id1350326695?ls=1&mt=8
Android: https://play.google.com/store/apps/details?id=com.SaladHunters.SaladHunt.Family.Fun