Visiting game conventions I hear more and more often that nowadays publishers need indies more than indies need publishers. And here we go, Gamasutra puts it as a trend of the year. What triggers me to allocate time for this article. See, we have been investing in this trend heavily since last GDC!
We've spent the last 40 weeks working with talented indies globally. The goal was to find good teams who shared our vision and were willing to use our technology. We needed to make sure their games had potential and we could potentially help them make better games.
I may address the "why?!" clause in the comments, if you're curious, but I want to have a strong focus on the teams in the current blogpost.
I work for King, famous game development company that surprised the world last GDC by releasing Defold, an internal game engine, publicly for free. We also announced we'd be providing indies with traffic and help for soft launch and hard launch. Cross-promo from within King games portfolio incentive have been announced by Thomas Hartwig, King CTO, to help talented indies make the market push.
We might have been somewhat naive expecting our free marketing incentives be efficient to lure in good teams. In fact, it has proven to be tremendously hard to find good indie teams with good games who can also listen to the feedback.
But this is what you know already, what you may not know, is what exactly we tried to assemble a community for a young game engine, what worked and what did not work.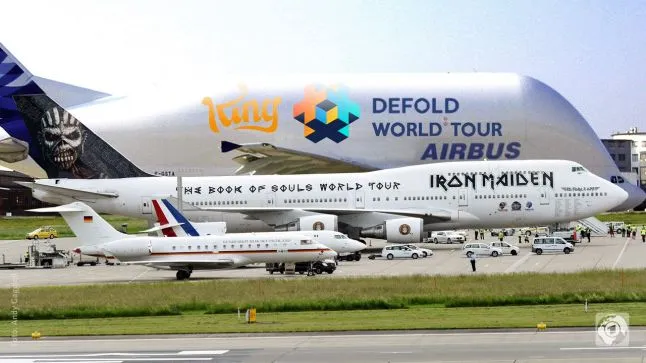 Gamedev events
Did not work
We tried going to game development conferences and game jams - both returned no fruitful results. Like exactly zero. Networking, sponsorships, broadcasting from the scene - this might have a long-term effect, but we felt no immediate benefits of any kind.
Did work well
Direct relations and hands-on support for cherry picked teams. With infinite patience, no hard deadlines and help on their weak spots. I felt like a baby-sitter sometimes, but for multiple reasons indies often cannot focus on one thing, such as their upcoming game.
Game jams and hackathons
Did not work
Offline Game jams were an obvious initial focus for us to detect good devs, and it was a wrong one. Entry barrier to Defold is too high to jump it over and deliver something within two days timeframe. And good docs are not a bottleneck here.
Did work well
Online game jams and competitions worked so nice. People have time to master the engine and deliver something they're happy with. We suggest teams to join a slack channel for best productivity, so the community grows organically and keeps itself helpful.
Marketing
Did not work
Marketing engine features and other kinds of technology bullet points did help with website traffic and discussions on Reddit or Hacker News, but did not help with teams doing good games.
Did work well
We invested our marketing budgets into advertising indie games #madewithdefold which resulted in increased community interest and actual deliveries. Developers saw games delivered with the engine and wanted to ship something with Defold as well.
Technology summits
Did not work
Technology summits, game engine roundtables and similar deep-tech activities we did, were of so much fun for participants and of very little interest to game teams. We discussed future and trends on the scene, while developers seemed to care about the current state and immediate choices.
Did work well
I assembled an HTML5 roundtable with a strong tech focus, and it worked much-much better than a generic engine summit. It attracted people interested in HTML5 and ended up in decent networking and mutual interest, as HTML5 is one of key strengths of Defold.
Trainings
Did not work
We're getting better at doing trainings for advanced users, but such are very hard to do right. Experienced crowd is willing to master totally different things and gets desynchronized very quickly. Soon into the training everyone is on different stages, can move on at different pace and is unhappy in different ways. And those few who are happy may continue playing with Defold, but still need a team to ship.
Did work well
No deep dive kind of training with a set of example projects good to tackle with at home make people of all kinds of skills stick together and play with stuff, often deliver something fun. We try to route less advanced people to a dedicated slack channel and our forums, so they can get support, help and maybe even a new team member for the next Ludum Dare or Game Jam.
And in January we're trying our a new approach with opening up an internal Defold training event to public - https://defoldlondon.confetti.events This event at King London office is for professional developers only. We might get less people, but those should be happy.
Contests
We went very local to try out the competition approach, learn from doing and have something for the "did not work" paragraph ;) But everything did work well immediately.
We used local communities and trusted them do an online event, prizes logistics and all kinds of local magic they wanted. These are the games delivered from a contest in Russia, for example.
Now we're scaling up and going ambitious with the global contest - http://www.defold.com/competition/. We're bringing 6 teams to GDC in San Francisco. We have hotels and booth space booked already. 10'x30' area at GDC Play will be dedicated to the winning teams along with business meetings and other opportunities pack. We've attracted a decent jury panel with King producer, Toucharcade cofounder and Android Marketplace manager looking at the submissions.
Indie developers in a lot of senses are pioneering new kinds of game experiences, mechanics, ideas. Bringing the best independent game developers to GDC in SF is a decent way to help them ship better games. Exactly what Defold is all about.