I'm writing from the 2016 in beautiful San Francisco. And because this conference is one of the world's largest in the game industry, I'd like to focus this column on mobile games. More specifically, I want to focus on monetization of mobile games using ads. As the vast majority of mobile games are free-to-play and in-app purchases are only made by a small amount (around 5%) of users, most game developers rely on advertising to generate more than half of their revenues.
Formulating a good in-game advertising strategy is essential for maximizing the value of a mobile game. All too often, developers view serving in-game ads as a necessary evil and see a trade off between monetization and user retention. But it doesn't have to be. By utilizing best practices, game developers can increase their advertising revenues while maintaining or even improving player engagement and satisfaction.
Some key ideas in helping formulate a good in-game ad strategy are: integration, selectivity, and reward.
Integration
Integration is how intuitively the ads are incorporated into the game experience. A dominant example is the interstitial (full screen) ad that appears between game levels. A break in game play affords the player a natural pause during which an ad feels less distracting or intrusive. When discussing intuitiveness, the best option is native ads, of course, that are integrated seamlessly in the game experience, whether in the menu screen, results, game over message, game's news feed or the game itself. Native ads do not have a single formula for mobile games. Each game developer should find the right spot to insert these ads, matching the game's look and feel, and presenting the promotions as an integral part of the game.
Selectivity & Reward
A more integrated ad type is the reward-based ad, as in rewarded videos. Video ads in general are becoming more popular due the great user engagement they generate, and higher revenues as a direct result. Video ads in 2015 have become an industry by itself, as leading game studios invest 6 digit amounts on videos promoting their games. In this type of video ad, the player can gain points/boost/currency or be able to re-play a level in exchange for watching a short video. A good game designer can place these rewards selectively at different levels, effectively incorporating the ad experience as a key feature of the game. By being selective, the designer can increase the player's anticipation of the potential reward, which will make them more likely to opt in. Another way to increase this anticipation is by "scaling" the size of the reward as the player progresses. At the same time, the number of times a user can rely on watching video ads to continue playing can be limited so they maintain a degree of value. The combination of integration, selectivity, and limitation can motivate players to actually look forward to the video reward ad as a benefit, not a nuisance.
An even higher level of integration is the sponsored level. This is where the advertising message is incorporated into the actual primary gameplay itself. As recently reported in the LA Times, Zynga did this successfully by creating a level within the mobile game "Farmville: Harvest Swap" that was an ad for Hidden Valley salad dressing. In the level, players matched ingredients with bottles of Hidden Valley Ranch dressing. Similar to product placement in movies, this ultimate form of integration makes the advertised product part of the game itself. The Hidden Valley level on Farmville is as native as an ad can get.
Clearly, this type of ad is highly customized/tailored to a specific brand/product and cannot scale in the same way that interstitial ads delivered on a programmatic basis can. All forms of advertising, from less integrated to highly integrated, can be delivered together. As reported in a recent study by deltaDNA, most game publishers have a combination of interstitial and reward ads.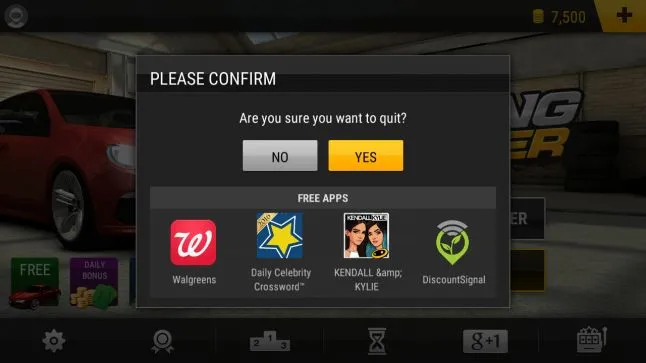 Balance
The overarching guiding principal in formulating an optimized in-game ad strategy is balance. Balancing a mix of different ad types, deciding how early to introduce ads into the game experience, how to find the right number of reward ads to serve over a given number of levels, and how to make those rewards unique and fresh relative to the other aspects of the game, without becoming intrusive or negatively effecting the user experience
Advanced level for monetization gurus
Finally, in addition to following the concepts of integration, selectivity, and reward to optimize the ad experience within the game, game developers can use analytics tools, such as Soomla, Appsee and Localytics to know their users better and more effectively optimize the ad strategy for a given user. In addition to paying users, hardcore, high LTV users can be served less ads for the same amount of usage than low LTV users as a form of loyalty bonus.
If you're a mobile game developer, hopefully some of these ideas can help you formulate the ad strategy on your next blockbuster game. And if I get some more good insights on in-game ads while I'm here at GDC, I'll be sure to let you know!