Cut your losses and move on!
We have all heard it.
So you did not make a perfect game.
Make a new one! Get over it!
The following is the story of another way.
On Sep. 1st, 2016 we launched Earthlock: Festival of Magic after five years of struggle with the classic indie startup challenges: Too little funding, no revenue and big ambitions.
Just before running out of cash, we managed to secure a wonderful deal with Microsoft for an exclusive launch with Games with Gold and launched the game on Xbox One 12 months of continuous crunching later.
Along the way we had to make painful cuts to the project. The cuts were the least we could manage when juggling the opposites of getting the game out before funding ran out while making a game we still could be proud of. And equally important — a game that would sell enough to support production of our next game.
Something didn't feel right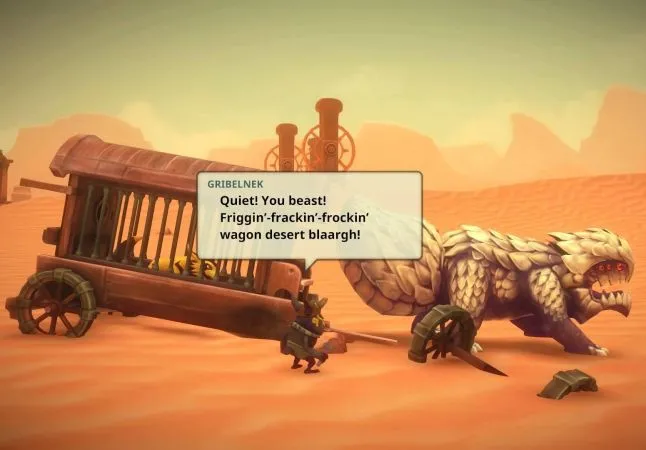 Something didn't feel right
Six months after initial launch, we had published the game on all major platforms. It was early 2017 and we had eagerly moved on to pre-production of our next title in the Earthlock universe. But the uncomfortable feeling of leaving behind a game that wasn't quite there in terms of quality, was growing. Editorial reviews and user scores seemed to mirror our own assessment. The game had promises of something great, but didn't quite deliver. Sales, although respectable, were not quite where we had hoped either.
After some six weeks we were all talking about what it would take to improve the game enough to make us feel really good. There was also the possibility of launching on the upcoming Switch platform which seemed ideally suited to our type of game (JRPG).
As a studio our plan all the time had been to make at least two more RPGs in the Earthlock universe and the first game in the series was a cornerstone to that plan.
So we seriously began to weigh the pros and cons. One requirement was not up for discussion: If we were to do this, everyone who owned the original should get the extended edition for free.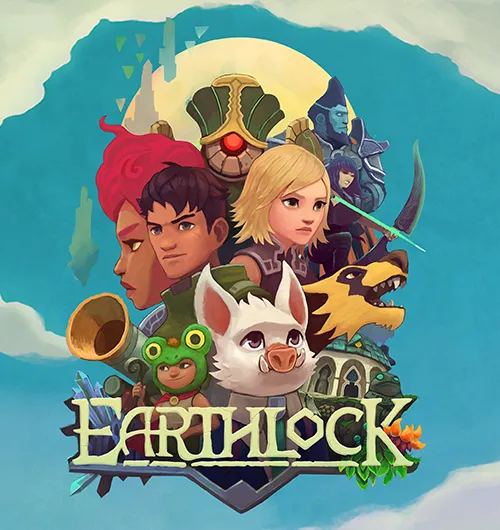 Pros and Cons of relaunching an improved and extended version of EARTHLOCK Pros

Better long term sales (if we could get average reviews above our target of 80%)
Higher player satisfaction and community loyalty
A great cornerstone for the EARTHLOCK series
Higher quality company portfolio
Team Morale (the pride of a really good first game behind us)

Cons

Can we recoup the cost of what ended up being 11 people working 13 months on the new version?
Delayed production on Earthlock 2
Massive marketing challenge — what we were doing was really difficult to communicate
Consumer confusion — What is the difference between the two games?
Costy re-translations to 9 languages
A challenge also for our partners, Steam, Microsoft and Sony: Is this a new title or the same old, we will lose our Wishlist on Steam, what about Save Games etc.?
New age ratings? (PEGI, ESRB, USK, ZERO, etc)
There was no way around it. We put Earthlock 2 on hold and set aside 6 months to improve the game in general and also prepare for a Switch launch. After a few days of grumblings and mumblings everyone on the team were aboard and fully committed.
Comparison video: Left old, right New version
We fixed the holes in the main story caused by multiple cuts. We fleshed out the main characters, made them more likeable and gave them more backstory and more interesting character arcs. They got unique overworld abilities to make them feel individual and we used added dialogue to establish intergroup relationships. We added a bit more humor. It was especially effective in combination with new improved animations, thanks to our talented new in-house animator. A humorous dialogue that previously was weird due to the lack of animation all of a sudden became both warmer and funnier with his new laughter animations. He also added a "head look at" system, that really improved cutscenes.
In the original version of the game, there were several places on the base island where we had planned crafting stations and other interactions that we unfortunately had to cut. The result was an island with several structures that looked like they should be interactive, but weren't. Getting that gameplay into the game just made the base feel whole.
We also had a lot of areas in the game where there simply wasn't enough to do. By adding side quests and other little interactions it no longer felt so empty. This also added a breadth to the game that wasn't there before, making the game less reliant on narrative alone, allowing player choice and pacing in game progression.
The technical improvements were also substantial: We massively optimised the game in general. Frame rate was up from below 30fps and up to over 60fps for the most part. At the same time memory requirements were way down and disk footprint was down from 5GB to just over 4GB.
Finally, we decided to get rid of the subtitle Festival of Magic, the remnants of an early version and later discarded part of the game, and named the new extended edition simply EARTHLOCK.
With all the changes to the game it was impossible to keep it save game compatible, so we were forced to publish this as a whole new game. This was not an ideal situation to be in, but there was no way around it. It would cause consumer confusion, we would lose the wishlist on Steam and we would have to start marketing the game from scratch.
It took another 7 months to go through all the QA and publishing processes for the various platforms so we ended up releasing the new Extended game in March and April 2018, over 13 months after we decided to do it.
Microsoft, Sony and Steam went out of their way to help us transfer entitlements from Earthlock: Festival of Magic to the new EARTHLOCK. This involved quite a bit of manual work and they had to sort out some pretty unusual problems to meet our requests.


We made a better game!
Now that we have launched EARTHLOCK on all platforms, one thing in particular stands out: The community response has been overwhelmingly positive! Reddit, Xbox and Steam forums and our wonderful and patient Kickstarter Backers have come out in droves to support our effort. This alone made the effort worthwhile.
The feedback is positive on two levels: They appreciate the improvements in the game, but even more they show their support for us as a developer who stands by our game and does not let players down (comparing us favorably with this or that other publisher who shall remain unnamed).
Editorial review scores are now around 80% (compared to 65 for the first version) and firmly in the Recommended category.


Steam user reviews in the markets we have localised for are currently above 90%, reflected by 4.5 of 5 and 4.7 of 5 on Playstation and Xbox One respectively, way up from the first version.
Was it the right financial decision? We don't know yet, but it will be interesting to see how the sales look when we have had time to collect some comparable data.
Was it worth doing it? To us, the big resounding answer is YES!
We leave behind us a game to be really proud of, as a first in a series. Our players and fans are stoked and the future looks bright, much brighter than it looked 13 months earlier!
Bendik Stang
Snowcastle Games