How can you get people excited when you tell them about your game idea, whether it's friends or future fans? How do you get people fired up when they ask "can you tell me about this game?"
To answer this question, you must beware of mechanical pitches.
I was using a mechanical pitch while developing Cannon Brawl, and I wouldn't use a pitch like that again. The pitch was "it's a 2D sideview action RTS with fully destructible terrain, a little bit like worms meets starcraft." This a mechanical pitch, in that it focuses entirely on the game mechanics. There's nothing about story, world, or narrative at all. In my experience, people find these pitches intellectually interesting, but it doesn't fire them up.
Mechanics focused pitches work well when explaining your to other designers, but don't resonate very well with anyone else. As an example, here's a mechanical pitch for Assassin's Creed:
'An open world game where you can climb over any surface to hunt and kill targets.'
It gets the idea across, but it's bland. A more narrative pitch might be:
'You're an assassin in ancient times hunting down corrupt rulers. You can climb over and into the whole city to make the kill.'
Here we still cover the mechanics, but we focus more on the setting and the player's role. The listener can much better imagine what they might do in the game. This narrative style pitch works because it sets up the goal, the setting, and uses concepts that already have a lot of stories behind them (assassins and medieval times).
This goes back to some classic marketing wisdom which goes something like "don't sell the features, sell the benefits." A mechanical pitch is all about the features. A narrative pitch is all about the benefits. The stories and experiences your game is going to create in the players mind are the benefits they really care about.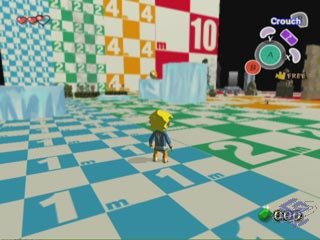 Mechanical pitches make this happen in the audience's mind
The only time mechanical pitches can work are when the mechanic in question can truly change the player's fundamental understanding of space and/or time. Portal or Braid style mechanics can get by with just a mechanical pitch. But despite this, adding narrative to the pitch will still be an improvement. For example:
(Mechanical): "You create portals to move instantly between two places, allowing you to traverse space in a way you've never seen before in order to solve spatial puzzles."
(Narrative): "You must escape a test facility run by a sadistic AI by using an advanced gun that can shoot portals, allowing you to traverse 3D space in a way you've never seen before."
The narrative pitch, great for selling to everyone else
If you are operating with a mechanical pitch right now, take time to think about a narrative version of the pitch. Don't pitch to other game designers, but instead try to pitch to people who just play them. Compare people's reactions, improve your pitch, and see if you can tap into the story and imagination side of their brains.
Like what you read? Don't miss the next one on my blog.