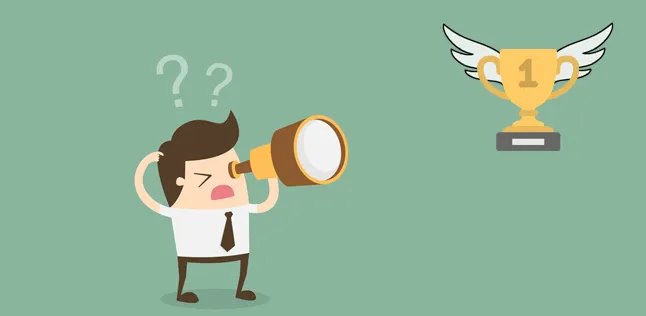 In the previous article I told you how to conduct market research, choose a game genre/theme that is likely to resonate with users and create a project plan. I did not dwell on technology stack and game dev challenges you're going to face, though. Also, there's marketing – a stage most indie developers ignore. Enough small talk than; let's get down to business!
Technology stack & game design
Obviously, the choice of an engine that will breathe life into your masterpiece depends on your familiarity with certain game dev technologies (or the expertise of the software development company you're going to outsource game dev to).
What are the options?
Cocos2D. The open-source game dev suite renders images with the OpenGL library and supports Objective-C and Swift by default; Android support is enabled through the SpriteBuilder plugin. The framework powers many popular gaming applications including Badland and Castle Crashers;
Unreal Engine. The Unreal Engine community offers a plethora of tools for game developers and designers and supports iOS/Android programming environments. There are many cool games created with Unreal Engine including I Hate My Job and the Infinity Blade franchise;
Unity. The UnityScript/C# cross-platform engine is equally good for 2D and 3D games. With Unity, you don't have to develop everything from scratch – just hit its dedicated store and choose the add-ons you need.
Ah, yes. Is it a 2D or 3D game you're going to impress users with?
Both skill- and money-wise, it's a lot harder to create a decent 3D game. Another reason to start with a 2D app is your very small chances of success; it would be a shame to spend 20 months on a high-quality 3D game that will pale into oblivion like most apps do!
So, we're going 2D then; how many game levels, characters and upgrade options you need to attract and retain players?



Pavel Shylenok (who is now CTO at r-stylelab.com) spent years building mobile games. Based on his experience, Pavel claims non-tech guys spend up to 80% of their game dev budgets trying to make their games look and feel nice. You may as well translate it into man-hours (2000+).
Where does the huge amount of graphic content come from?
A relatively simple Match-3 game like Candy Crush features about 9 thousand animated backgrounds and objects, 50 animated controls and screens and at least 15 particle effects!
That's a lot of work – especially if it's just you working on the game. I've already told you about Alto's Adventure, a stylish iOS/Android game built by an indie studio from Canada. Check out this amazing post written by Harry Nesbitt, Alto's sole developer and designer; the guy spent 18 months working his fingers to the bone to finally bring the game to life! Harry says their team decided to swap Cocos2D for Unity in the midst of the game development process to achieve the desired level of visual complexity – and that's exactly the kind of situation you might find yourself in.
Technology-wise, you should also spend some time doing the back-end development to enable app processes (AWS is the way to go). Do not forget about social media integration: features like leadership boards, social sharing and the option to invite friends help games go viral (although virality as we know it is most often created by marketers).
According to Pavel Shylenok, it also makes sense to go single-platform first (iOS or Android), gather user feedback, polish your product and test different monetization strategies.
Mobile game marketing
Here we are then! You've got a playable app up your sleeve. Testers seem to love it. Now you only have to submit the game to the App Store/Google Play – and fame will come.
The reality is quite different. Building an indie game and pushing it to app stores is only half the story. Unlike PC gamers, smartphone owners do not normally browse Google Play in search of new app titles – and that's why 90% of indie games never land on players' radar and bring little to no revenue. Wonder how to make an indie mobile game that will dominate download charts? You should start a marketing campaign months before the planned release date (and marketing can never be 100% free)!
Here's how to get your app noticed:
Build a small fan base in advance. How to make an indie game a success even before it's released to the market? It all starts with an awesome game trailer (a YouTube channel is required); it should feature footage from the game and reviews or at least quotes from game dev professionals and be 60-90 sec long. Share the video on social media. Initially it may get only a few views, but it's the very tool that'll help you get game press coverage. Keep potential users informed about what's going on with the game. Record funny clips documenting the game dev process. Get in touch with the leading game dev platforms like Gamasutra, Pocket Gamer and Touch Arcade; if you're lucky, some well-known editor might review your game for free. It will not necessarily translate into a bajillion downloads, but extra promo never killed nobody;
Do not hire a PR agency. With most PR firms charging some $ 10 thousand for a basic promo package (which includes a forgettable press release, a couple interviews with editors and SMM), hiring one is most likely going to be a complete waste of money and time. Use that $ 10K to attend a game dev conference where you can meet useful people (including the App Store editors) in person;
Try your utmost to get featured by the App Store and Google Play. Although some developers claim a strong social media presence and press coverage yield a better ROI than a feature on the App Store front page, the majority of mobile games that have made it big recently (including Alto's, Prune and Badland) got the golden ticket. Want to replicate their success? Pour your heart and soul into game design to make your app stand out from the competition. Find as many beta users as you can, study their feedback and get rid of the features that add little value to your product. Once again, create a stellar trailer which offers a glimpse into your alterative universe. Also, you'd better consult a reliable software vendor with a solid game dev portfolio to get an unbiased opinion (and professional help).



How to create an indie game in a world where 80% of independent studios operate at a loss? Well, most indie guys who achieved commercial success had either worked for an AAA game company in the past or had money to support themselves and hire third-party artists and developers while working on their apps full time. And it might take you up to 15 flop games (Rovio says hi) to get the right one.
But it doesn't mean you should give up on your dream; instead, you should acknowledge the challenges, align your expectations with the hard indie reality and work hard – and success will eventually follow!