"Games are hit driven businesses and we can't invest in hit driven businesses". VCs told us that back in September 2005, when my brother Kai and I tried to raise $3M from VCs to fund the launch of our first Guitar Hero game on PS2. By the time we hit the fundraising circuit, Guitar Hero was already racking up nominations for GOTY (Game of the Year). The previous year our company, RedOctane, had generated $9 million in sales AND $3 million in profit. We raised exactly ZERO dollars from VCs. Investor sentiment at the time was very negative against game content.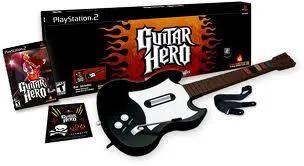 Left with no other choice, Kai and I self-funded the launch of Guitar Hero. We took out second mortgages on our homes, borrowed money on our credit cards and whatever we could from banks to pay for the initial launch inventory. The rest is history. RedOctane was acquired by Activision in June 2006 and Guitar Hero went on to generate more than $4 billion in cumulative sales. It became the second game in the history of the industry to cross $1 billion annual sales (after World of Warcraft).
Between 2009-2012, investor sentiment swung the other way and game studios became fashionable investments. New emerging game companies like Zynga, Trion, and Kabam raised massive amounts of VC funding to build game content for new emerging platforms. White hot user growth on social networks and smartphones generated a frenzy in social and mobile game investments. A subtle (but key) difference with these companies is that investors often perceived them (right or wrong) as platforms, and not content. I would argue this perception was just a way for investors to justify their investment thesis.
Now in 2013, there has definitely been another shift in investor sentiment back against investing in game studios or content. Almost every VC investor I speak with is saying (again), "Games are a hit-driven business. Gaming is a tough industry to invest." A lot of this negativity is driven by the performance of Zynga stock post IPO. When the highest "comp" for a game company was worth $10 billion (at their IPO), it was a great time to invest in other game companies. Now that Zynga is worth "only" $2.5 billion, investors are losing faith in game content again.
Negative investor sentiment in games does not necessarily match what we're seeing in the macroeconomics of games. Some categories, like mobile games, continue to see strong growth. And the winners in mobile games are doing very well financially and have little trouble attracting lots of VC investment. Supercell's recent round of $130 million on a valuation of $770 million is an example of incredible success in content for a relatively young company. By the way, can someone explain to me how the Finns became a sudden global gaming powerhouse?
While Supercell's valuation is stunning, nothing compares to the phenomenon of GungHo Online Entertainment in Japan.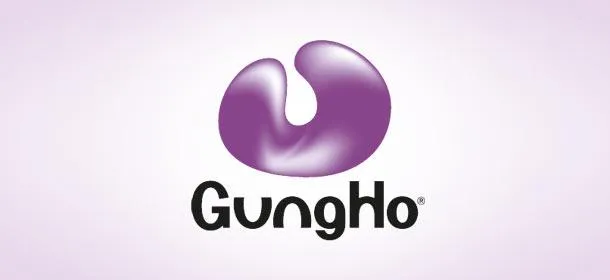 GungHo is best known as the publisher / developer of the monster / match 3 game called Puzzle & Dragons, a "supernova" in the mobile gaming world. In March 2013, App Annie's data shows Puzzle & Dragons was the #1 highest grossing game in the world on BOTH iOS and Android. Amazingly, most consumers and investors outside Japan haven't even heard of this game, at least not until recently when its profitability and skyrocketing market cap reached our shores.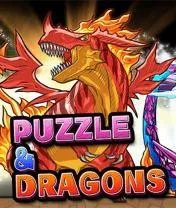 GungHo Online Entertainment is a public company trading on JASDAQ (symbol 3765:JP). . A quick glance on Bloomberg shows the 12 month return on GungHo stock to be an astronomical 4000%. There may not be a hotter stock anywhere in the universe.
The current valuation of GungHo is USD $15.1 billion (as of May 13, 2013). At this rate, GungHo will eventually have highest market cap of any pure play video game company on the planet. Activision is #1 at $16 billion. This surpasses Nintendo, after suffering through a couple nasty years of decline on the Wii and DS, now worth $15 billion. Netease, the Chinese online gaming company that operates WOW and many internally-developed MMO titles, is worth $7 billion. Nexon, the Korean online gaming giant (also listed in Japan) and venerable Electronic Arts are both worth about $6 billion.
What does GungHo's 4000% run mean for private game companies and investors?
Investors in games today like "platform" companies and not content. One of the classic tech investor axioms is, "Don't invest in companies digging for gold, invest in the companies selling them picks and shovels." If you are a game studio, you're probably trying to reposition yourself as a "platform" in order to get investors to hear your pitch or just to satisfy their demands.
Meanwhile, one of the best financial returns for ANY company in ANY industry on the planet is coming from GungHo, a games content company. Investors are certainly right, that investments in games may depend on hits, but those hits reap incredible rewards. GungHo shows that the games content business can still be enormously profitable and offer great investor returns, and the few investors out there with an eye for great games and a talented team will be well positioned for success in the future.
This is maybe the most exciting time ever in the game industry, and the best opportunities are still in making great games. GREAT GAMES MATTER. Just ask the folks at GungHo.