Going for Gold
Another way to get yourself noticed and make interesting contacts is via awards. Before starting this company I had no idea that you could just nominate yourself for awards – but you totally can!
Start with your local area – does your local paper or Chamber of Commerce have a yearly awards event? There is usually a category for new businesses or small businesses or entrepreneurs – you're bound to find one that you can fit in. Most are free to enter – they just need a bit of work and imagination on your part. The submissions are usually done via an online form which asks about your company, who works there, what you do and some will ask for financial information and forecasts.
Our local Business Boost Awards asked for a Business Plan too and offered a free course on how to write one. This was great – as I attended it and it made us actually get one written. These are useful for trying to get financial backing or a business loan down the line – so I was so happy to learn how to do a really good one. The course was actually run by an ex-bank manager – so he told us exactly what they look for when asked for loans by companies.
All that information for free!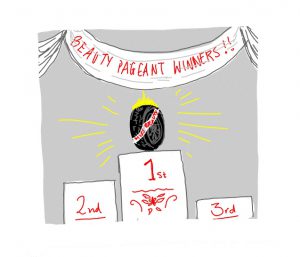 So once you've submitted your application you have a few weeks of wondering when you'll hear something. If you are new, a little bit different and interesting then you will stand a good chance of at least being chosen as finalists. We've discovered that have "Award Finalist" on your website and promotional literature is practically as good as "winner" Quite often you'll get a ready-made logo to use wherever you want and you'll be invited to the actual Awards Ceremony.
Our local paper's Sentinel Business Awards don't charge finalists or their guests for the event itself– as it is sponsored by other businesses – but usually you will have to pay, and they can be quite pricy. However, if you can afford to send a couple of staff (which is actually the whole company in our case!) then not only will you get lots of publicity but also have chance to meet other business owners and influential people in the business community. It's all about the networking!
You may also get lots of coverage in your local press and even have a video made of your company and its operations to be shown on the night. You could get to keep the footage to use yourself too. So, it may be worth the cost of a fancy meal to get all this coverage and networking too.
You can also look out for awards in your own industry too – in our case computer games. It is worth having a look around. I wouldn't bother with ones you have to pay to enter – but we have just tried for the TIGA awards, which has categories for Indie Games Studios like ourselves. We are just waiting to hear if anything comes of it… keep your fingers crossed!
UPDATE: We found out that we have been shortlisted for two awards – Most Original Game and Social/Casual Game! We are beyond excited!!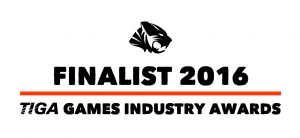 That also means that we are also up for Game of the Year – as voted by the public. Here's the link if you love Interference: https://tiga.org/awards/game-of-the-year