Part 1
Below is the transcript of the interview content. Click here to listen. Enjoy!
Michelle: Welcome to the latest edition of LocaLAIze This!, a podcast for the videogame community, in which we interview experts on hot topics in game localization and global game publishing. My name is Michelle Zhao, Managing Director for Greater China here at LAI Global Game Services.
This edition of LocaLAIze This! is dedicated to global payment systems for games, and we're very pleased to have as our guest, Michael Johnson, Director of Marketing & Business Development for FastSpring.
Michael, Welcome to LocaLAIze This!
Michael: Hey Michelle, thanks for having me! It's a privilege and I'm super excited to be here!
Michelle:
1. Michael, thank you for coming to talk with us about global commerce for the video game industry! We are looking forward to hearing all about your expertise in this field with FastSpring—Would you please introduce to our listeners what FastSpring is, and what FastSpring does?

Michael: Sure, FastSpring is a global e-commerce platform that supports payments and subscriptions, both online and within games. So if you're a game developer, we do the heavy lifting for you so you can monetize and sell your game assets globally, in a multi-language and multi-currency fashion.
2. Michelle: That sounds like a great solution, especially for developers with a global vision! Talking about selling globally, we noticed that the growth of free to play games has been phenomenal. In China, or say, in most parts of Asia, F2P games have already dominated the market. Can you also help game developers sell their virtual goods or in-game items for this type of game?
Michael: Sure, absolutely. We have an embedded store solution so that items or virtual goods can be purchased from within the game itself.
3. Michelle: Now, we know there can be a lot of complications that arise when game developers are looking to publish and sell their games in overseas markets. From your experience in the e-commerce industry, how would you explain localization to someone who might not yet be familiar with the whole process?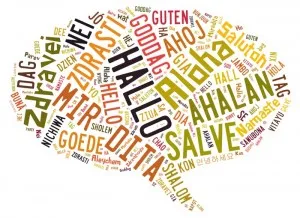 Michael: Sure, so there are like two sides of localization, one is appearance and the functionality of the game itself, like how it looks and feels to the player; and the other side is transactional part, the order pages on a website or within the game itself.
To explain the order pages part, it is good to think about, you know, taking a trip into a foreign country: you are at a store, and you want to buy a souvenir; or maybe you are going to a restaurant for dinner. But you can't understand what the items on the menu are because you can't understand the language. And of course, the price displayed in that particular local currency, so you don't know how much it costs because you didn't convert your money into the local currency when you arrived at your destination. So localization from a transactional stand point means translating those order pages in the correct language or dialect, and being able to convert that currency in accepted local currency methods as well. So customers around the globe can make purchases and business can make more money. Localization is all about being ready for opportunities in the other areas of the world. When you have a customer in another country wants to purchase your product, you need to be ready for that.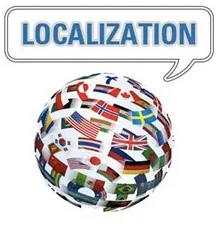 The other part of localization is taxes. This is not the most fun part. But every country has their own tax rates and laws. One thing that is helpful about our platform is we automatically handle the collection of Value Added Taxes, or VAT tax. And it is important to get this part of localization correct, because it is something very important for selling overseas. So that is another kind of localization that is critically important.
4. Michelle: Great analogy! Based on your experience, what is the current role or status and what are some of the challenges of providing a global e-commerce platform, as a whole industry in and of itself?
Michael:
So over the past decade the world has become a very small place in terms of selling online. There are particular challenges or fears that often times paralyze companies from selling aboard. One of the biggest is not getting paid and lack of integrity and quality of financial institution overseas No one wants to be duped or be a victim of fraud or have their hard work undervalued, through the scope of a different economy. This economic variability is always a concern for those looking to expand their business overseas.
Companies are also challenged in regards to global tax collection and compliance, and this part alone can seem particularly overwhelming. Tax laws change on a regular basis and keeping up with that can be a full time job. Companies are afraid of getting the tax part wrong and having a foreign bureau come after them for back taxes, penalties, or whatever. So tax compliance can be complicated enough in your home country, let alone in another country. As you can imagine, getting the tax part wrong is a risk businesses should not have to deal with. It's important to find an e-commerce partner who handles international taxes as a part of their overall solution!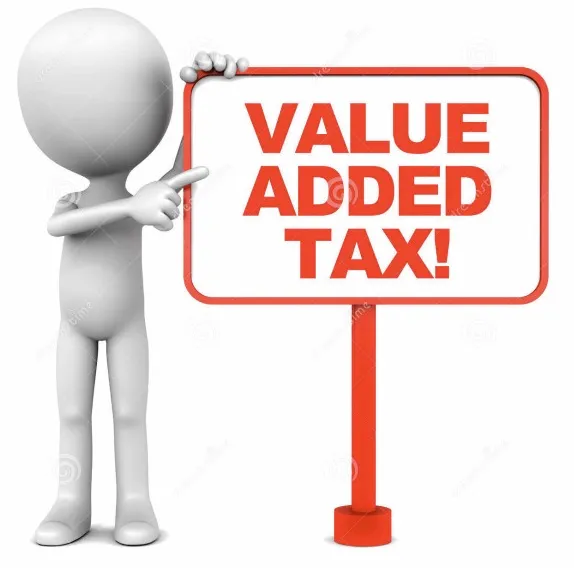 Some other challenges with selling globally include currency conversion, order page translation, and of course, pirated sales. The odds of someone ripping your game off increase if you start to sell in unfamiliar markets. And this is also another deterrent for companies considering global sales. We have many Digital Rights Management options to choose from to avoid pirated sales. Luckily, currency conversion and order page translation these days happen automatically based on a customers IP location, however, there are some solutions in the industry that charge a fee for adding new currencies to your store. So its' important to be mindful of what's included or what's not included in the solutions that you may be looking at. We don't think businesses should be charged if they want to offer customers that a variety of payment methods or currencies.
As challenging or intimidating, as it may seem, selling overseas, the benefits of it far out way the difficulties! We specialize in helping companies see the advantages of global sales, and help them navigate their way through turbulent water so that they can reap the benefits of the global market.
5. Michelle: Michael, can you tell us a bit about some of the solutions you see in the global e-commerce space? Maybe share some industry-related advice for listeners who are still in the beginning phases of learning about global sales?
Michael: Yes, absolutely! There is definitely a lot to know, and it's always going to be changing! Solutions in the industry handle currency exchange and monetization in a variety of ways and some charge extra fees to do these two things.
When it comes to monetization, or anything really, we recommend that you try to limit your liabilities as much as possible. Here are some things to think about:
Determine what the liabilities of solution A would be as opposed to solution B. Make a list.
Know what accounts are included, what accounts are NOT included, who delivers the product to the end customers, who handles and is responsible for fraud. So, in order to monetize and sell online or in-game a lot of things are needed to facilitate a transaction and 90% of that transaction happens in the background. Things like: merchant accounts, gateways, payment methods, fulfillment methods, fraud services, taxes services, banking relationships, and optimized payment routing technologies. They are part of every transaction and a good solution will have multiple layers of each for redundancy purposes. Be cautious of solutions with low advertised rates because a lot of them require you to setup things like your own merchant account and handle fulfillment and taxes. But doing that also exposes a company to a lot of liabilities and additional fees that add up quickly. So if you go for a solution that isn't full service, it probably means that you have to provide those things, like your own merchant account, which exposes you to extra liabilities.
Make sure there are no fees for turning on different currencies. I know there are some solutions that will charge a fee just to turn on or off a specific currency or a payment method. Some of these fees can be expensive depending on how big your business is. I've heard some fees for turning on the Euro currency, for example, it could be several thousand of dollars, just for turning those on or off! So pay attention to those fees.
And things like in-game stores or purchasing are a given these days. If a solution doesn't offer in-game stores or some kind of in-game purchase, it may be good to pass on that solution.
Selling online is probably going to be the biggest part of your revenue so it's critical to have customer service that's available to you 24/7/365. It's easy to overlook this part in order to get what seems like a cheaper rate. If you have an online business, the e-commerce solution you choose is absolutely critical to your success in the long run. If something were to go wrong, or you're launching a new product or have a very tight deadline, you need to be able to actually get in touch with your ecommerce provider. So look for solutions with high customer reviews and ones that have won customer service awards in their industry.
Thank you, Michael!
Back to our listeners, thanks for listening to our 1st part of the episode. For the later part, we will further discuss how e-commerce platform helps video game companies increase their revenue worldwide. I'd like to thank our guest Michael Johnson from FastSpring for his contribution to this topic. If you have any questions, you could reach out to Michael directly at [email protected]. You can also check out the FastSpring.com website to get a feel for the company's presence. And as always, if you have comments, suggestions or questions for us here at LAI Global Game Services, please feel free to e-mail us at [email protected] or, you can even tweet us at LanguageAutoInc.