First of all, I'd like to disclaim that this is not a tutorial nor a how-to make a Greenlight successful. I am simply sharing what my team and I did.
---
Some facts
Last week (March 26th, 2017), we published our Steam Greenlight submission.
Our marketing budget was 0$
We are only 2 in the team
We had no community whatsoever
Planning the trailer
We knew Steam Greenlight was about to end soon as announced by Valve but we did not know exactly when.
For that reason, early in March, we started having meetings on how to build a trailer and where we would promote it. We started analyzing different trailers out there and deducted that our trailer should show off the followings:
A hook (5 seconds)
Core mechanic (10 seconds)
Challenge (5 seconds)
Anticipation (5 seconds)
Action, funny moments (10 seconds)
Again my point here is not to tell you what your trailer should have but more just sharing our process. Once that we knew what we wanted to display in our trailer, we started recording some gameplay and assembling it. I took us 3 days to have a full montage. You can see our trailer here:
Social medias
We knew that having a trailer was only a part of it. What really helped us through our GL campaign was the social medias. I know it sounds obvious but again, it all comes down to the way to use it. We created a spreadsheet with all the different places we thought it was going to be important for us to share the news once our GL was live.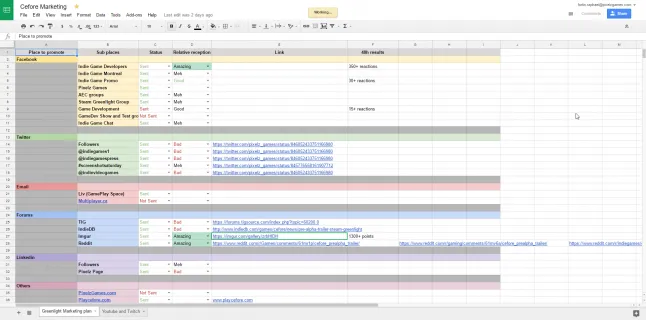 We used this spreadsheet to track the success of each post. Our Imgur, Reddit and Facebook: Indie Game Developer were very successful. For the rest, though, it was pretty quiet. We definitely think that being popular on Imgur influenced the amount of votes we got on our Greenlight. We were (still are today) on the front page of the viral by popularity section on Imgur.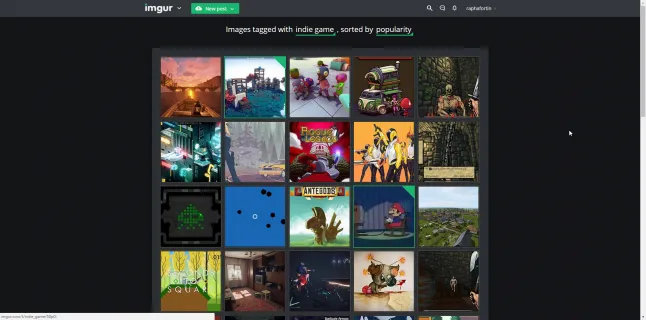 Here is our post on Imgur: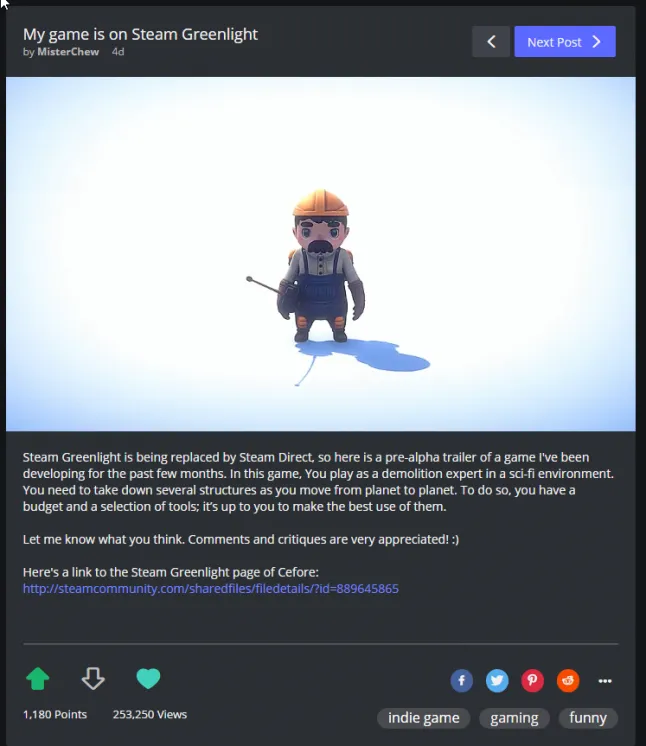 All posts that we made redirected the viewers to our Steam Greenlight page.
Moving assets
This is a small detail but I think it had a big impact on how people watch our content and liked it. Every post we made were either a video or a GIF. We used Instagiffer to generate all the GIFS that we needed for our Greenlight or for our social posts. You can see our post on a Facebook group is the full trailer uploaded: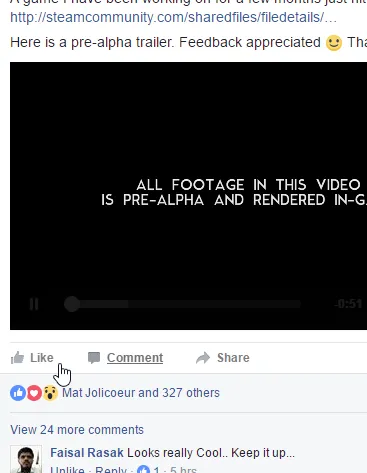 Here is our chart on Steam Greenlight after 3 days: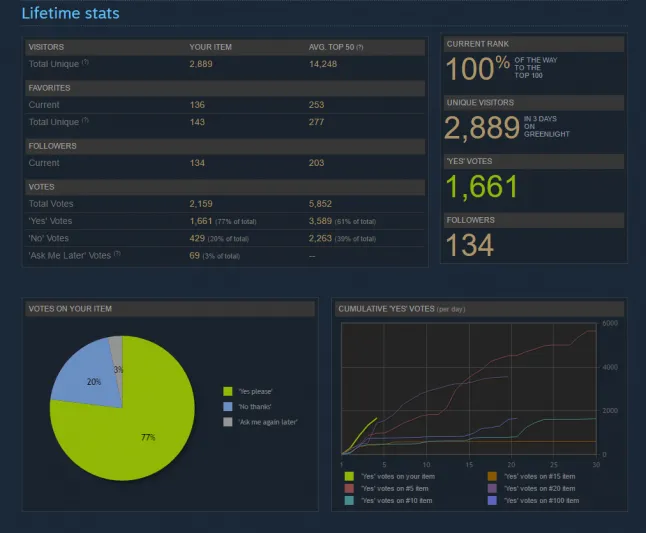 Again my point here is not to tell people how it should be done, but more share our approach on Steam Greenlight. It might work for some of you, or not, I sincerely don't know. What is important to remember I think is to have a plan. Know where you are going to post, know your audience and measure everything you do.
Thanks for reading.