A week ago Scalarr was heading to Cologne, Germany in order to take part at Gamescom - the biggest gaming conference in Europe. As always, the event was massive, especially this year with around 370,000 visitors from 114 countries attended. Below are some news and insights from the conference, which grasped our attention.
Nvidia announced its new next-generation RTX 2080 graphics cards, which believed to foreshadow a new era for PC gaming category. However, during the last 5 years, PC gaming category has been experienced a stable decline in market share along with consoles. These two categories conceding more and more space to mobile games, which this year for the first time ever taking the biggest part of the market (51%).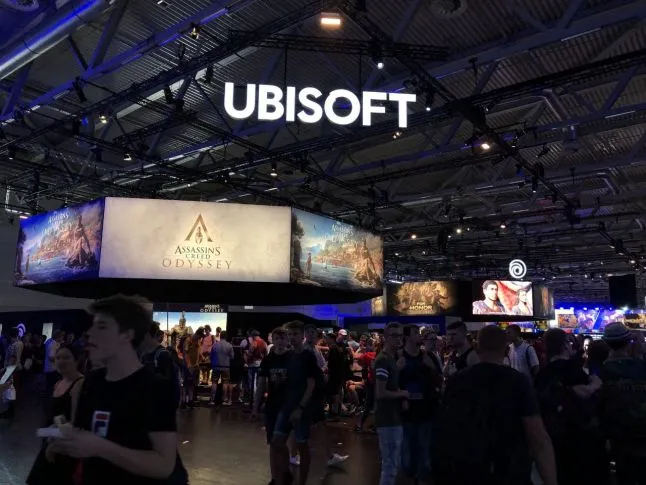 Whilst the mobile games share is confidently growing, the concept of home consoles may experience some significant changes in the nearest future, according to Ubisoft's CEO Yves Guillemot. He has shared some ideas about the future of gaming, emphasizing the possible shift to streaming games. In his opinion, with the technology growth over the coming years, it would be possible to stream games to different platforms (mobile phones, tablets, and TVs). In such innovation, he sees the chance to make games more accessible and reach out to more gamers.
AR and VR - another big part of the conference. It was represented by game developers (such as Wargaming with their announce of the forthcoming release of World of Tanks VR) and device manufacturers, which were providing not only VR headsets, controllers and sensors, but also special haptic devices (bHaptics). These devices give feedback during the game by vibration on your arms, body or head, contributing a new dimension to the game.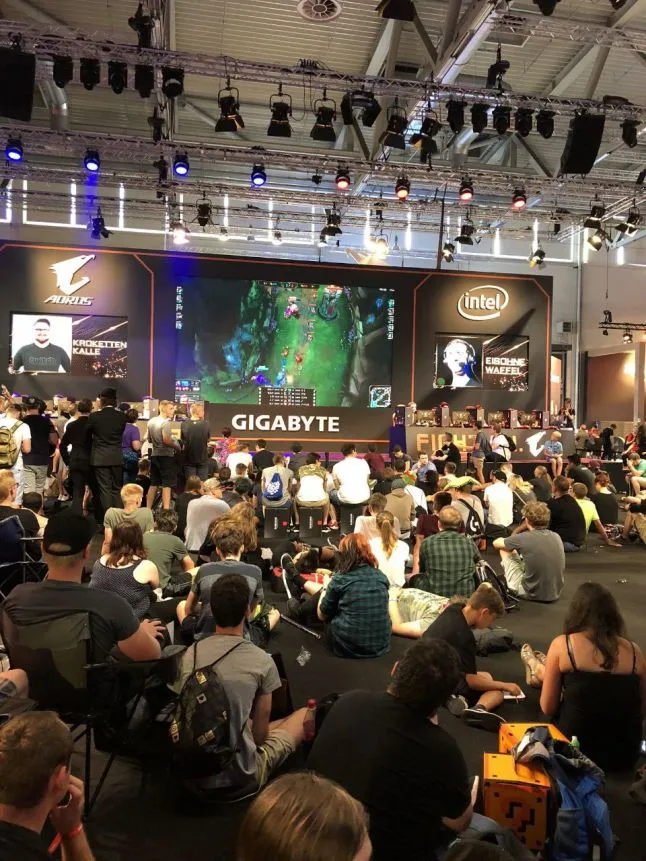 Through the course of the event, we have explored new game releases, beta versions, and trailers of some highly expected games. Among mobile titles were presented the following: The Elder Scrolls: Blades (Bethesda), Hearthstone (Blizzard), Yu-Gi-Oh! Duel Links (Konami), Chroniric, Spitkiss, STAY (Playdius).
In general, only 5% of games, announced by exhibitors, were related to mobile platforms. However, the mobile-related questions were also discussed at the conference. The main issues in the industry at the moment: a proper ad revenue attribution and app install fraud activities. According to a few developers we were talking to, around 60-80% of their in-app revenue comes from ads, so a clear understanding of whether the ad revenue came from paid marketing campaigns or not - the important question to address since there is no single industry standard. App install fraud is another problem going hand in hand with ad revenue attribution. Many of developers are not aware regarding how much they spend on fraud. The manual analysis of traffic gives them some understanding and allows to reject some channels of traffic, but with the development of app install fraud market more of them realize the need for advanced measure for protection.
As a result of the conference, we have got fresh news from the industry, new connections and, of course, a lot of fun, trying new games. Looking forward to the conference next year.