Below are a handful of reflections on this year's Game Connection Europe (GCE 2014) in Paris. The main function of the conference was built around bringing small and medium-sized developers closer to publishers, establishing new business to business (B2B) partnerships, as well as sharing of the best practices in the industry. With a robust mix of talks, networking events and expo-style show floor, GCE 2014 was a valuable addition to the European conference circuit. Even the aspects of GCE 2014 which were peripheral to its main focus, namely food, parties and ample supply of coffee, were delivered to highest standard. In this article, I will take a look at some of the implications of Game Connection Europe, its situation within a wider business context, as well as its organic and egalitarian vibe.
Doing games business in Europe
GCE 2014 was attended by studios, developers, publishers and other companies from all over Europe, and from beyond – including Brazil, Canada, Russia and United States. From among the European countries, the strongest presence was attributed to France and the UK, as well as Germany and Poland. Many of the studios in attendance were not the makers of easily-recognizable blockbusters. Large portion of the companies were not the developers of games at all – instead, they were offering B2B services, technological solutions, analytics, consulting, business incubation or marketing and publishing assistance.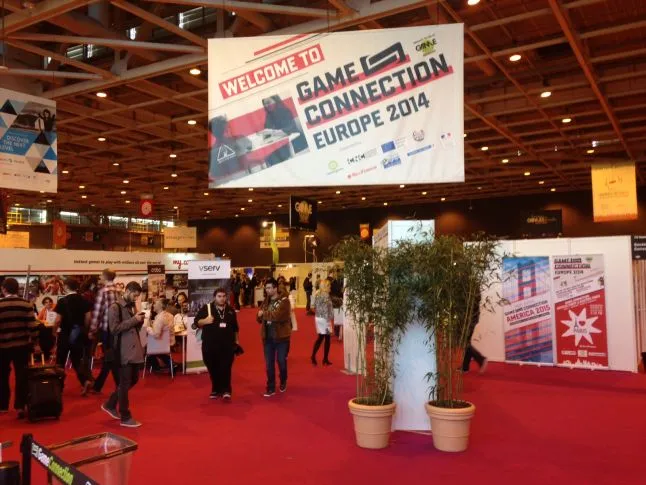 Figure 1. The view that greeted attendees at Game Connection Europe 2014.
It is interesting to see how the structure of the games industry is evolving. What seems to be one of the hallmarks of its evolution is the emergence of a large number of exactly those types of firms, which do not develop games, but instead provide other types of services. This could be the result of the maturing of the industry, with different types of companies finding their own niches, understanding their own product better, but also seeking to function in a more lean and focused fashion (as the competition gets tougher). The landscape of the industry has become complex and offers many opportunities, embodied by various business models. Different approaches to monetization, game design, platform, funding, role of customers, genre and many other characteristics influence the strategic decisions made by firms. It is becoming clear that it would be extremely expensive for a single studio to contain all of that expertise in-house (it would become a significant overhead cost). Instead, outsourcing, consulting, partnerships and similar activities become a viable alternative. Firms in the games industry become very much project-based firms: coordinators of increasingly external competencies, where a lot of value is added from an extensive and reliable network of industrial partners. This is a structure similar to the one which already exists in the film industry. Events such as GCE 2014 offer an outlet for scouting the terrain and seeing what kind of opportunities for collaboration are out there for any single small studio. They also allow B2B companies to seek their potential customers, or enable academics to recruit industry experts to teach on their courses. In this dimension, GCE 2014 plays vital role that is missed completely by other events in the industry, such as Game Developers' Conference (GDC) for example (which is more about vertical, downward communication). It brings together small actors in the industry, who do not have high market visibility or big marketing budgets, to do business together and to help each other. Perhaps that was the reason for this egalitarian and organic vibe – a sense of some kind of brotherhood in arms, an awareness of shared objectives and goals common to the companies in the sector.
Another interesting thought and perhaps a potential addition to an event such as GCE 2014 would be building some kind of plan of united action for pushing the agenda of small and medium game firms in their interactions with the public, government or regulatory organs. Trade association organizations that fulfil this function already exist on the national level (UKIE and TIGA are excellent examples in the UK), but it would also be worthwhile to coordinate those activities on the international industry level, to ensure shared understandings and objectives for the way that the industry functions.
With Paris Games Week in the background
Game Connection Europe was located at Porte de Versailles in central Paris. Right next to it, in the same Parc des Expositions, another games industry event was being held – Paris Games Week (PGW). Of course, the latter event was of much larger scale – after all, it was a consumer show with aspirations to become of similar significance as the current leaders in the sector (Gamescom, Tokyo Games Show, E3). Probably as the result, there was an interesting opposition palpable between GCE 2014 and Paris Games Week. On the surface of that dichotomy, those events represented two faces of the games industry – one about B2B interactions of small and medium sized studios with handful of publishers, consultancies and analytics firms, as well as some other service and outsourcing companies. The other was about huge titles and the biggest brands in the industry showing off to the consumers, attracting hordes of teenagers (who, from my biased observations, were a heavily dominant group of attendees) and more mature fans. The makeshift fence erected between those two events marked the boundary – one event celebrated bold business plans, innovative production methods and involved game designs, while the other was about admiring the quasi-professional esport players, dazzling displays of not-yet-released titles, as well as powerful visual and audio stimuli.
The two events, despite their collocation, existed independently, or even obliviously, of one another. There is nothing strange about it – after all the players just want to play games, and they are not necessarily interested in the industrial machine behind them. It is also clear, that studios are business entities – they need to make profit in order to survive. As any company, studios must remain focused, lean and competent in everything that they do, and when doing business with partners within the industry they should stick to those principles. If Game Connection 2014 was in some way opened to the public visiting Paris Games Week, doing business would quickly become very, very difficult.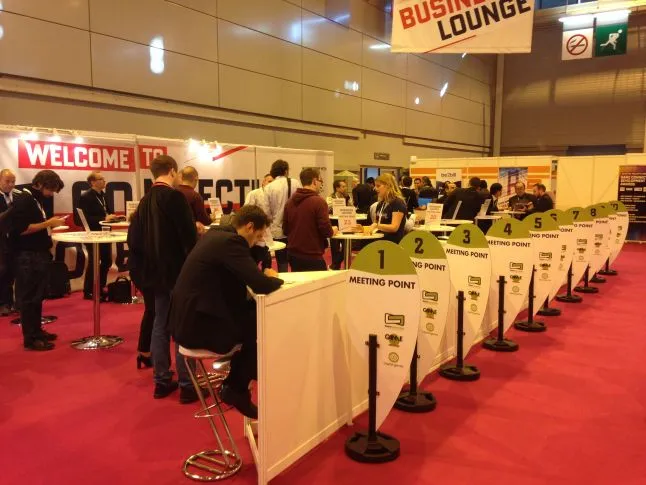 Figure 2. Meeting points and accompanying meeting application are among the unique selling points of GCE 2014. They allow for structured and fast networking among potential business partners.
I can't stop wondering though, how many of the people visiting PGW knew and understood the presence of the game makers next door. As they were waiting in the long queue to get into the expo hall, were they also looking towards GCE 2014 pavilion, located just on the other hand of the makeshift fence? Were they trying to spot some star designers, or people wearing shirts with logos of famous studios? Perhaps they were curious about the people, who have god-like powers in the game worlds that players almost aspire to live within, and how they talk and look and breathe and feel…
I think that this divide is particularly interesting in the era of co-creation – which essentially is about players' involvement in the development of games. Players want to peer behind curtains, to have influence on the studio, to determine the direction that games evolve in. They are feeling entitled to expect things from the developers, and they get angry when studios go against their wishes. But these co-creative exchanges must be structured – that's the lesson flowing out of the above observations – to occur in the realm of marketing and mediated communication. Organic, spontaneous flow of information, when such defined framework does not exist, is difficult and the barriers to it are high. That's probably one of the reasons why there was not only spatial, but also cultural separation between the two events in Paris. But then again – the purpose of GCE 2014 was never about involving players, and naturally PGW attendees were not welcome at all to try to meddle with B2B communications of game studios. This strong separation between studios and players needs to be maintained, and the involvement of players in games industry remains only as an entity mediated by the marketing and public relations apparatus. Studios' courting players for their inputs is fair game, but the process must remain contained, controlled, curated.
Bright future lies ahead
The games industry is maturing and developing, as more diverse companies get involved in game production, and as new consumer demographics become interested in gameplay. The recent controversies surrounding Gamergate form the best example of games as a medium of expression coming out of a cultural niche and widening its sphere of influence (which is not happening without pains and problems). This transition is achieved not only via socio-cultural forces, but also by the corresponding market and economic currents. Small and medium studios, so the ones that were attending GCE 2014, should embrace those changes and spearhead the introduction of new business practices to the games industry at large. This may have the chance of bridging the gap between soaring costs, risk-averseness and creative conservatism of AAA giants on one hand, and indie studios, experimenting with new experiences and business models, but existing only in minute niches, catering to idiosyncratic tastes in gameplay on the other.
Therefore it is those small and medium sized firms, according to many studies of creative industries (see Miles and Green, 2008, for a good starting reference point), that are the driver and initiator of various sectorial innovations. Those innovations can then have profound effects on the way that business is done, as they will become a new standard, as they are integrated within dominant business models. This mode of industrial change, from niche innovation to mainstream firms (by either adoption by big firms or growth of small innovator companies), has been well documented for various other technology-heavy industries.
One of the final highlights of the GCE 2014 is the high interest of press in this event. With representatives of IGN, Edge and BBC Radio (just to name a few), this conference seemed to be punching well above its weight. While I myself could not identify them, I have been told that GCE 2014 was also attended by the most established figures in the French games industry; people who have been working all their lives to guide the industry out of its cultural isolation and to earn it an equal status to other means of creative expression (film and music, most of all). For those reasons, despite its humble appearance right next to the loud and bright Paris Games Week, I would not downplay the role of GCE 2014 type of events. Instead, I would compare it to the ideal embodied by the famous quote from Theodore Roosevelt: speak softly, and carry a big stick: you will go far.