Reading a few reports and articles about new graduates in China entering the gaming industry, I noticed the preference of different positions in game career is different between US and China.
MyCOS (China Occupational Skills) published Chinese College Graduates' Employment Annual Report (1), which drew a lot of attention from the undergraduate students who were not familiar with gaming industry, in June 2015. Compared to the Video Game Jobs Salary Report (Game Industry Career Guide) indicating that Game Programmer is a more competitive money-maker position among different production functions in US (2), the statistics in the MyCOS report reveals that in China, however, Game Designer job ranks highest in salary of the employed 2014 graduates.
Later in August 2015, UIGAC (United Institute of Game Appreciation Club) released another student survey result regarding the China gaming industry (3). In this report, approximately 40% of the survey takers majored in Computer Science, Software Engineering, Art, or Animation (Graph 1); 53% of the survey takers once joined gaming-related clubs (Graph 2).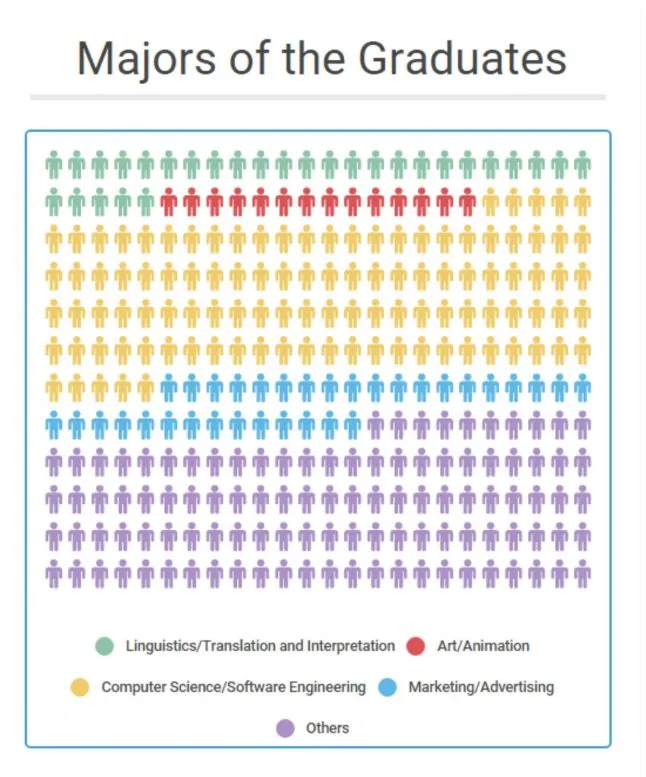 Graph 1: Majors of the Graduates (Source: UIGAC)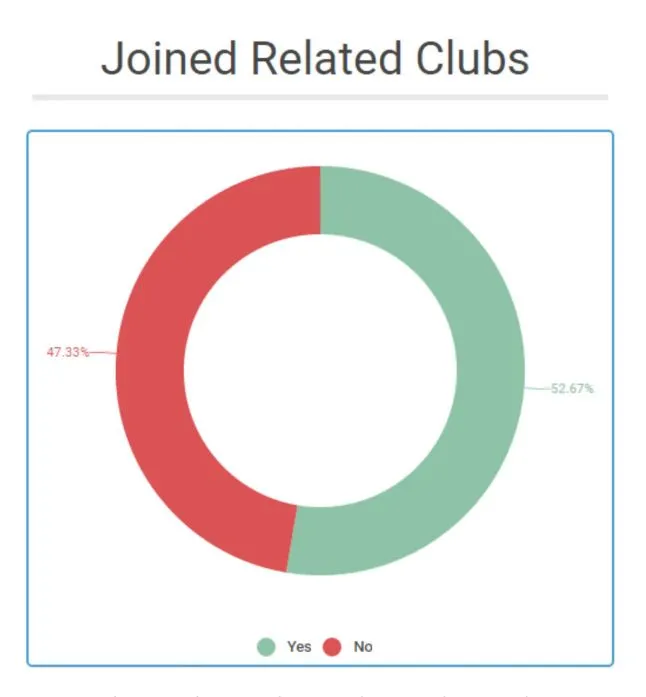 Graph 2: Graduates Joined Gaming-Related Clubs (Source: UIGAC)
The report reveals remarkable facts that more than 60% of the students who were interested in the gaming industry would actively seek for the opportunity to engage with the game companies. The members in those gaming-related clubs believed that the interaction and cooperation with game companies would promote the development of the club and members. Part of the remaining 40% of the student did not inquire the game companies actively due to the lack of access.
The main fact that drew the students back from entering the gaming industry is that more than 70% of the students actually didn't even try to apply for a job in the industry as they don't feel like they are qualified with adequate skill and knowledge for the jobs (Graph 3). In fact, their self-doubt might not be true. Since another obstacle is the lack of open access to the information regarding the gaming industry and game career (3), the students cannot accurately evaluate their knowledge and skills to judge their qualification. As a matter of fact, some entry-level game development jobs has relatively low entry requirements based on my experiences.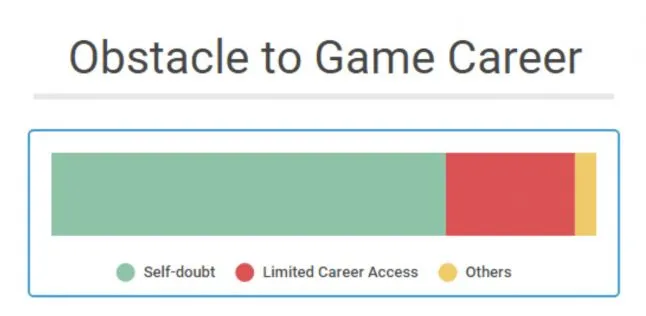 Graph 3: Obstacle Stops Graduates Joining the Game Career (Source: UIGAC)
Studying the survey result, UIGAC pointed out that most of the students had only superficial knowledge of the gaming industry. While they generally believe it is the most promising industry, they actually have no idea what working in the gaming industry is about. As for the game career, the survey takers believed that "passion is everything." In a word, the majority of the graduates held a positive attitude towards the gaming industry, and expecting a free and diversified environment in the work place.
So far, all those are good news to the gaming industry in China. As we all known that the gaming industry in China is blooming in terms of both revenue and user base. The 2015 revenue of China gaming industry reached more than 20 billion, and the population of gamer in China expanded to 534 million (4). It is time to bring more people into the China gaming industry for creating awesome products to the growing gamers population. While it's good to attract more fresh graduates, we should improve the quality of those wanted to join us. Game companies should try to touch base with those institutions to start up some light activities, such as hobby projects, for students who are interested for the industry. Also seminars or career talk held by the companies would be helpful to provide the potential candidates with transparent information about the industry. This can eliminate those new entries only feel like working in the gaming industry is a cool thing or a trendy thing but not really engaged to what it really means to be a game developer.
Back to the topic of high salary of Game Designer, undergraduate students might all try to work their way to get into that sexy and highest salary Game Designer positions after reading the report published by MyCOS. However, UIGAC studied approximately 1,000 opening positions from 78 China game companies in 2015 December reveals that design-related position occupies only 9% of the total openings while technical-related positions, such as programmer and engineer, dominating the game career fair with 36% (5)(Graph 4).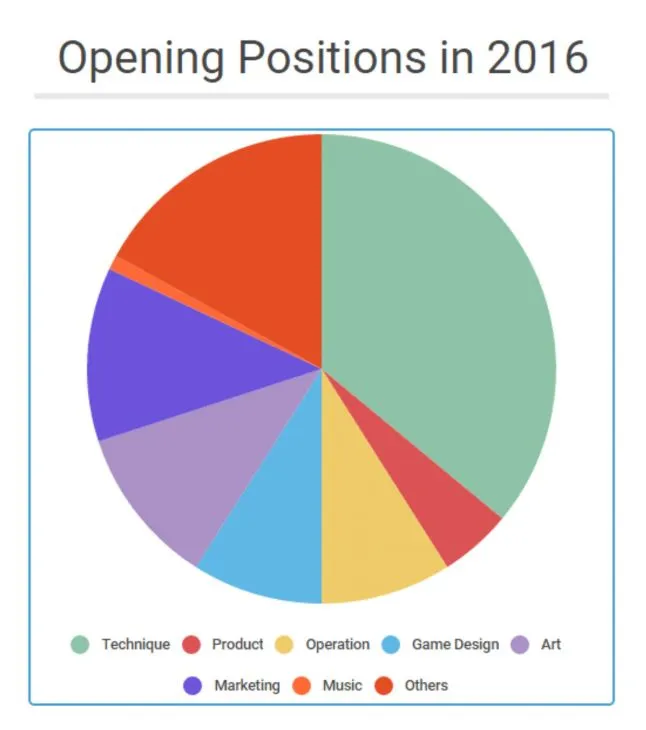 Graph 4: China Game Companies Opening Positions in 2016 (Source: UIGAC)
If you want to get into the gaming industry without a strong preference of what function you would like to get into, I would say instead of becoming a Game Designer, a Game Programmer is a better bet. According to the Video Game Developer Salary Survey 2015, Game Programmers have, on average, the highest salaries of any development job in the game industry (Game Industry Career Guide).
Combined with the most recent Video Game Jobs Salary Report, it is obvious that the technical jobs have highest potential in the gaming industry. Technical jobs, in the long term, build a stable and flexible career since the demand for technical talents exists all over the world.
See Original Blog Post on Linkedin
References:
Seasun is a leading Chinese online games publisher focused on creating high quality games/game engines that push the boundaries of player experience in action entertainment. The company is also involved in small-medium sized investments for game studios worldwide. We have recently started up our U.S. studio in Redwood City, CA to create top quality content for the western market.
Seasun has shipped many successful titles, including the popular MMORPG series JX (http://jx3.xoyo.com/), the MMOARPG titles First Myth (http://fs.xoyo.com/index1) and CQ (http://cq.xoyo.com/), along with our FPS MAT (http://xd.xoyo.com/). The "JX" series has grossed more than $250 million and has achieved a daily active user count of 3.3 million. Our first game for the western market is Relics of Gods (http://rog.seasungames.com/). We are currently building a special team of highly talented people to create the technology for our next-generation MMOARPG at this studio.
Kingsoft, Seasun's parent company, is publicly traded in the Hong Kong Stock Exchange (SEHK: 3888) with market value of 3.8 billion USD. Kingsoft has created 3 other subsidiaries alongside Seasun: Cheetah Mobile (NYSE: CMCM), WPS Office, and Kingsoft Cloud Service. Kingsoft has over 4,000 employees worldwide.