Authored by Konstantin Elgazin, founder of PPLLAAYY.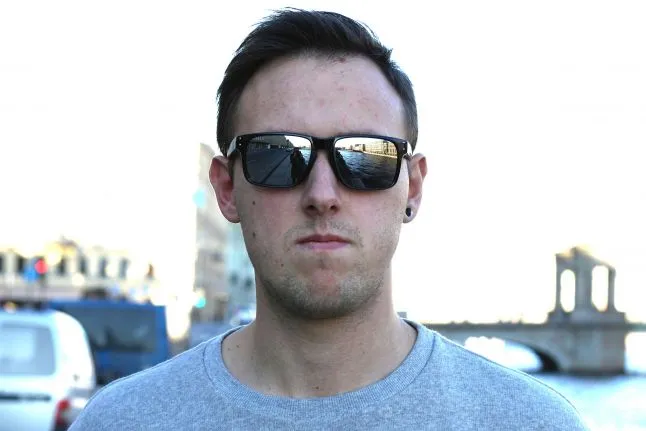 Flash in the pan?
PPLLAAYY is a true indie team; I am a producer and game designer and Alexander Sobchenko is a true code guru. We also call on a host of ridiculously talented freelancers from time-to-time to make our Flash game portfolio an amazing one. One of them is Alexey Brazhnik, a truly amazing freelance artist, who drew Trollface Quest series.
Being an indie developer is so important for me, giving me creative freedom and, more importantly, freedom in my life. I was able to really help out and be there when my son was born; all thanks to the flexibility successful indie games development brings.
Oh, it all sounds so great. But, it is not all roses. Over the last few years mobile devices have started moving people away from their PCs and this has seriously affected the Flash games market. Average games sponsorship and licensing fees have dropped and large Flash game portals have been forced to change their monetisation models to accommodate the fall in player numbers, year-on-year. A Flash game that a developer could sell for tens of thousands a few years back, would command only a fraction of that in today's market. The industry is changing and, for Flash developers, the future has started looking a little less shiny.
Our [Trollface] Quest.
The Trollface Quest is a point-and-click puzzle game that is based on the idea that the obvious solution is never the right one; each level the player has to solve the puzzle with what is presented in front of them - which is never what they would expect. I wanted to create a fun, addictive and ridiculous game, so after inventing 20 funny levels, with the permission of Whynne (Trollface meme creator) we published it as a desktop Flash game. It was received so well and people loved it. It's success was pretty instant and led me quickly to go on to develop a further four Trollface Quest titles; drawn by Alexey, who created a brand-new style and characters for the subsequent games.
The series has been a huge success and boasts 100 million game plays in its 3 years since launch. I really wanted to continue this and take that leap to mobile; so this seemed the perfect title to do that with. I could really see it; a crazy and addictive tap-and-solve adventure puzzle game on mobile - people would love it.
Mobilise your armies.
Although all the pieces seemed to fit so perfectly I was not blind to the plight that is getting noticed in the crazy world of mobile games. The market is saturated, the chance of getting noticed without huge marketing budgets to push your game is next-to-impossible and only a few Flash developers are really having success with ported games there.
I really wanted to try and mirror the success the game has had as a Flash title and bring the game to a new audience via mobile; our funny, point-and-click adventure game lends itself perfectly as a touch mobile game - which I think is the first and most important factor - so to do this I knew that we needed to find a really good publishing partner in order for The Trollface Quest to survive the cut-throat world of mobile.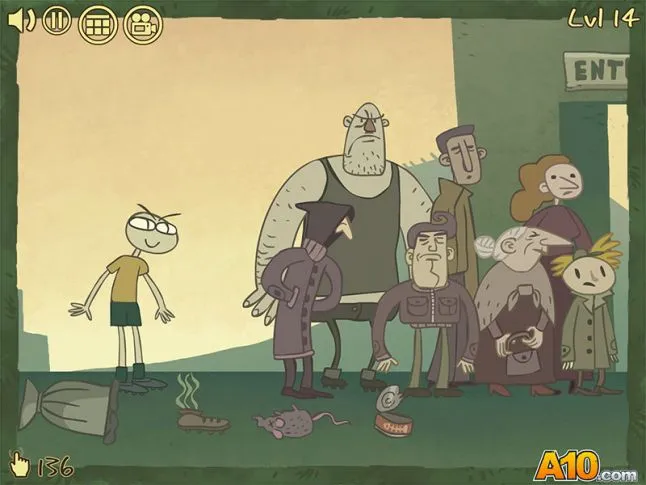 Strength in numbers
Self-publishing mobile titles, as an indie developer, is just such a gamble, and one I wasn't willing to take with a successful game. So, I knew I needed to sign with an established publisher to get the game to market.
My check-list included; finding a publisher with an established brand and big audience numbers, one with good experience in working with both Flash and mobile developers and, above all, one with proven channels of distribution and with marketing backing. So, not much then?!
It was important for me to feel confidence in a partner and having experienced a strong working partnership with Spil Games - the publisher have sponsored our last two Flash Trollface Quest episodes - I signed on the dotted line again. The deal means I have signed a very flexible contract with a publisher I trust with an established online brand and successful marketing solutions. Spil will publish and market the mobile versions of The Trollface Quest through the Flash versions of the game published via their portals (such as Gamesgames.com; which boasts over 130 million active users). This direct marketing method has proven results for mobile games. For me it takes out the uncertainty of getting the game in front of the audiences, the worry out of having to find a substantial marketing budget and I am confident about successful future distribution. Smiles all round.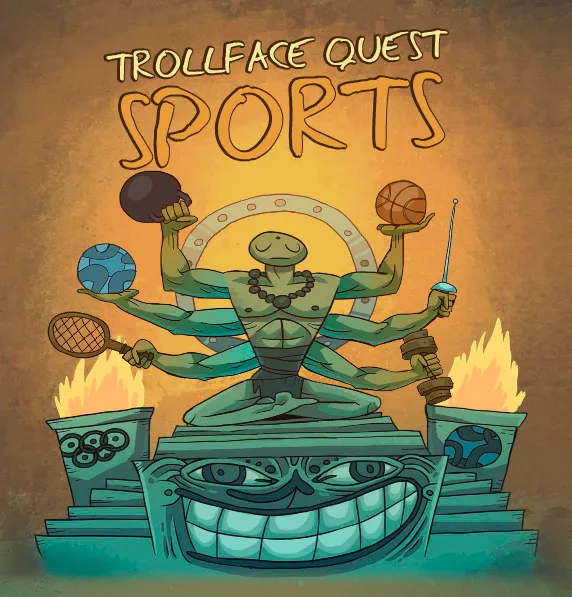 The next chapter
My experience in moving the game to the mobile side has, so far, been a reasonably pain-free process and has thrown up lessons rather than obstacles. We have had to rework the graphics to fit all relevant resolutions, optimise animation (we combine raster and vector graphics), implement a hint system for 50 unique levels (which was a kind of headache), implement a whole variety of extensions into a code to compile both iOS and Android versions and have learnt that passing QA is much more difficult comparing with a Flash game. But the journey has been awesome so far and I feel like we have now got a huge amount of experience for our future development.
Now the wait for the 'show me the money' moment as we launch our mobile game.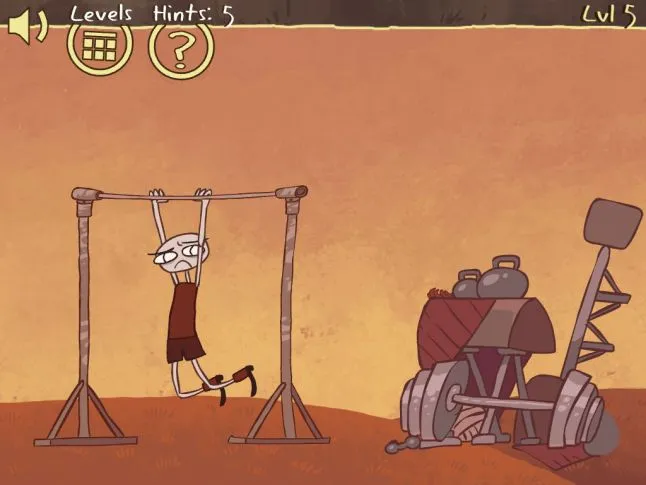 Final thoughts
In my opinion, Flash technology is too powerful and intuitive to have no future. It is, at least, a perfect workspace for creating quick prototypes. I admit, the number of Flash-only developers will continue to decrease, but I am sure we will continue to see great, and new content appear; we certainly are not hanging up our Flash caps just yet. But I am excited about the future for PPLLAAYY, our mobile games portfolio and our new found publishing partner.
The Trollface Quest Sports mobile game will be published through Spil Games mobile game portal and is due for release in early 2015.