Red Fox Insights revealed gamers who've purchased the in game currency for Black Desert Online, Daum Cash, are +11.39% more likely to recommend the game to a friend.
What's interesting, is the NA and EU release of Black Desert Online is NOT free-to-play like its Korean and Russian counterparts. Instead, the western release requires a one-time, upfront package purchase:
Traveler's Package - $29.99
Explorer's Package - $49.99
Just under 20% of our surveyed gamers have purchased Daum Cash. However, this group has proven a powerful promotional tool. Of players that purchase optional vanity and convenience (booster) items in game on top of their entry package, 50% are very likely to recommend BDO to a friend, compared to 38.61% of the sample population.
Creating Champions
The Red Fox Insights research reveals players purchasing Daum Cash on top of starter packs are very likely to champion Black Desert. These "champions" - or players who promote and actively support the game - have remarkable effects on community growth and involvement.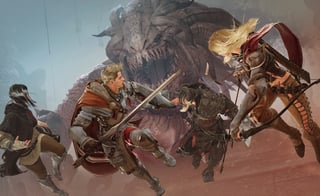 During an interview with Red Fox Insights, Olga Garcia of Google describes similar effects as it relates to Niantic Labs' location based, augmented-reality MMO, Ingress.Olga claims:
"If you build a strong user base, even if it's small, they will tell their friends it [Ingress] is worth their investment. We focused on the community, because that's how the game grew. It's about their experience. The more you invest in their experience, the more they're going to invest in playing your game, as well as bringing their friends."
Embedding Player Recruitment in Design
A key principle when designing free-to-play, or games that grow from free-to-play foundations, is "embedding the player recruitment in the design". The upfront packages introduce player recruitment by encouraging players to invite their friends with Guest Passes. These passes allow guests to experience seven days of gameplay, to see if Black Desert is for them.
More games, regardless of pricing models, are including purchasable content, or cash shops. The cash shop used to supplement Black Desert Online's buy-to-play model offers some attractive cosmetic alternatives for each class. However, IGN criticizes the shop in their review of BDO, saying these items "much like almost everything else in the shop," are "disproportionately expensive, often costing as much the base game itself."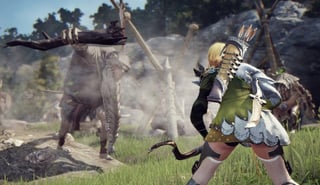 It's worth considering whether the price of these items should remain "expensive", targeting fully committed players comfortable with making purchases. Or, should prices be adjusted to incentivize more members to buy, lumping them with +11.39% likely to champion the Black Desert experience.
The Bottom Line
Black Desert Online sold over 400,000 units in the US and EU in its first month. Adopting a buy-to-play model, different from commonly used free-to-play and subscription based MMO structures, hasn't stopped players from flocking towards it's fast paced combat and beautiful worlds. By creating champions and infusing design with player recruitment strategies, we expect these numbers to grow and other MMO's to follow suit.
The Red Fox Insights research involved 230 completed gamer surveys from the naturally targeted gaming audience of MMOHuts.com.
94.73% of this population were male gamers, with 5.27% being female.
65% of the sample audience were ages 18-24.
30% were ages 25-34, and 5% were 35 years or older.
Find more Red Fox Insights game research reports here.