Red Fox Insights - This year, Ubisoft confirmed that there would be no major Assassin's Creed release in 2016. The publisher noted they "are stepping back and re-examining the Assassin's Creed franchise". They're "taking this year to evolve the game mechanics and to make sure we're delivering on the promise of Assassin's Creed."
Is franchise fatigue to blame?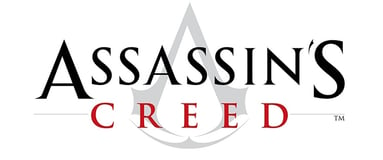 Becoming a Mega Franchise
The first Assassin's Creed game launched in 2007. With it, came a new wrinkle to stealth and open world games that allowed gamers all over the world to relive history through ancestral DNA.
Assassin's Creed became Ubisoft's best selling franchise world wide, and a critical and commercial success. As such, they began annualizing its release and in some cases, more than one Assassin's Creed would be released in a single year.
In 2014 for example, Xbox One and PS4 owners could purchase the franchise's first foray into next-gen with Assassin's Creed Unity. Meanwhile, Xbox 360 and PS3 owners could play Assassin's Creed Rogue. These two large installments for the franchise released on the same day.
With games spanning multiple platforms, styles and historical locations, Assassin's Creed had firmly established mass appeal and wasn't afraid to compete with itself.
A Troubled Leap to Next Gen
Assassin's Creed Unity on next gen platforms stumbled during its release. Marred with a long list of game issues, poor performance and connectivity issues, which hindered one of Unity's strongest selling points; co-op, critics and fans of the franchise voiced concerns.The game began making headlines for all the wrong reasons.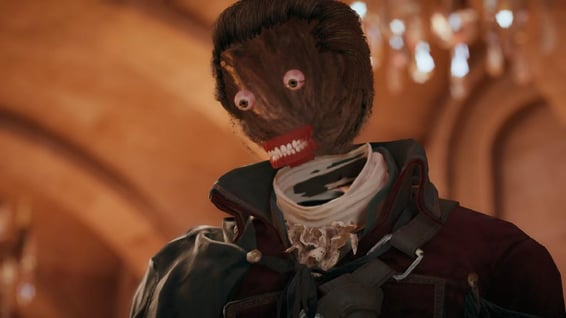 Ubisoft acknowledged that the following 2015 installment, Syndicate, saw weaker than expected first week sales due in part "by what had happened with Assassin's Creed Unity." While the latest installment rebounded in the following weeks, the potentially explosive first week sales were in large part missed.
Admitting Syndicate saw a "slower launch than expected," Ubisoft also noted that it faced "exceptionally fierce" competition. Referring perhaps to other high profile releases launching during a crowded fourth quarter, including of Metal Gear Solid V: Phantom Pain, Fallout 4 and The Witcher 3: Wild Hunt.
Franchise Fatigue or Earned Vacation?
The absence of a major Assassin's Creed release this year raises questions about fatigue facing the franchise. However, this doesn't mean the brand is going into hiding.
In December of this year, the Assassin's Creed movie starring Michael Fassbender is releasing. In addition, a complete collection of the Assassin's Creed Chronicles: Trilogy has been released, spanning Ancient China, India and Russia.
Ubisoft has found themselves in a position to "not to release a new Assassin's Creed game in [fiscal] 2016-17, in order to give the brand a new dimension, while still presenting very solid targets for the fiscal year." The responsibility of hitting these targets now falls on other games in their lineup, including For Honor, South Park: The Fractured But Whole, Tom Clancy's Ghost Recon: Wildlands and the follow up to Watch_Dogs.
With the luxury of a knockout lineup, and two major releases within the next month in Far Cry Primal and Tom Clancy's The Division, this seems as good a year as any to pump the brakes on the 10 year old franchise and make sure the next entry is primed for success. Ubisoft apparently has recognized this not as franchise fatigue, but as a chance to make sure their flagship franchise receives the care it deserves in order to meet player expectations.
The Bottom Line
While franchise fatigue exists, and has occurred in the past (consider the music/rhythm genre during 2006-2009), it's a drawn out process that can be prevented. It can even be cured once it sets in.
Even Call of Duty had fallen under similar scrutiny with Call of Duty: Ghosts. However, the latest entry, Call of Duty: Black Ops III has been the best selling game of 2015 and of January 2016 according to the NPD. It was also the second most talked about game on Twitter this past year and is outpacing many previous entries in terms of sales.
Franchise Fatigue is more than a gaming audience growing tired or losing interest. It's a combination of annualization, troubled launches or marketing missteps, industry competition, unclear brand vision and failures to innovate. Carefully preparing for and reacting to these factors will keep franchises healthy for years.