Josh Fairhurst is the founder of both Mighty Rabbit Studios and Limited Run Games. He has seen and lived through every type of failure in the book. He is living proof that failure is not the end.
With E3 upon me again, I'm reminded that just one year ago Mighty Rabbit Studios was at a crossroads. We were gearing up to release Breach & Clear: Deadline in July 2015 and we had no work lined up to continue to pay our bills and ourselves. The development of Breach & Clear: Deadline was set to leave me with enough money to pay the team for one month – or to take a risk, do something crazy, and try to save the company. I honestly thought that our days were numbered and come 2016, Mighty Rabbit Studios would be no more - I even told my employees to start preparing to find new work.
I decided, at significant personal risk, to take out a loan to continue to pay my employees. The money that was left from Deadline was going to go towards something crazy – a physical Vita release of our most successful game, Breach & Clear. I hate this industry's constant momentum toward an all-digital future. I despise it. I like to have as much control and ownership over the things I buy as possible and digital games don't provide me that. I recognized that there had to be more people out there like me that would want this. Breach & Clear was my chance to prove out my theory.
If this thing failed, that was it and Mighty Rabbit Studios was done for. We'd all pack up and get jobs elsewhere – I even took up a full-time job as a community college teacher in preparation for the failure. The Vita was "dead" (or so said popular, but completely wrong, opinion) and no one cared about physical games anymore (again, said the popular opinion). We were probably going to lose our shirts on this. This was crazy. If it failed, that loan I took out would be on me and I would stand to lose the house that I had just bought.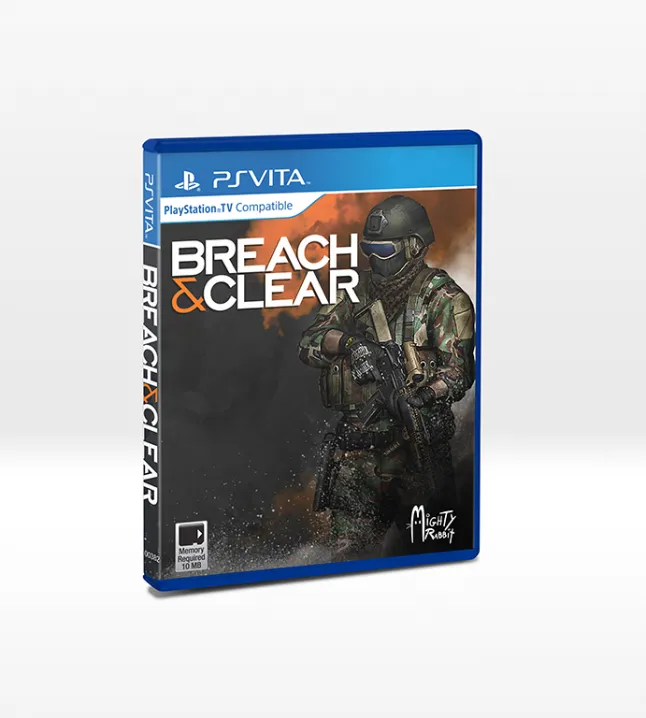 Then something magical happened, we released the physical version of Breach & Clear and along with it started Limited Run Games. In just 108 minutes, with no real marketing, it sold out completely. We were in awe. My crazy gamble paid off and just like that, Mighty Rabbit Studios was saved from the brink of closure.

I'm not making this post to pat myself on the back and brag about how much money we've made or how successful we've become; rather, I want to try and inspire other indie developers in the same position to take risks and do something crazy. Find your niche! What you see as the end may not actually be the end.
I've been a game collector my entire life – I'm passionate about physical games from both a developer perspective and a consumer standpoint. I feel like I understand it better than any other subject I'm passionate about. I recognized something that was absent for video game collectors (the option to buy many games physically) and I started something to fill that gap in. That was my niche and it paid off.
There is a niche out there waiting for you to fill. Don't follow trends and do what makes you happy. Do what excites you. If you do it right, you can succeed even if you're on the brink of complete failure. I've been there and back. I can't tell you how to find your niche, I'm not even going to pretend I know how. Just don't give up until you do.
In the words of a great artist – we're never gonna survive unless we get a little crazy.
(The next Limited Run Games release, Octodad: Dadliest Catch, is set to launch on PS4 and Vita on June 19th at www.limitedrungames.com)