Games may have just overtaken textbooks as the method of choice for students to learn in school. Educators around the world have been using MinecraftEdu – a version of Minecraft built for classrooms – since 2011, with an adoption rate of over 40 countries already and increasing.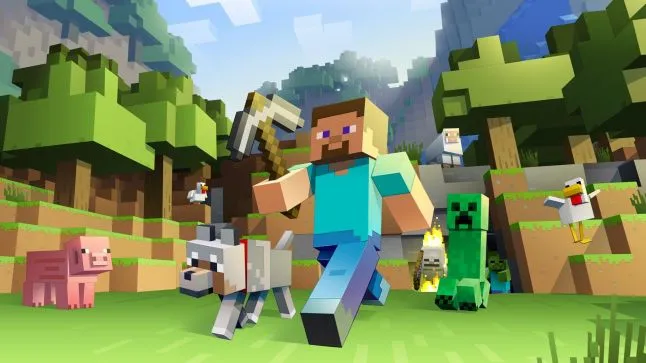 Headlines were made when Microsoft bought over Mojang for a sum of USD $2.5 billion in September 2014. But it was only after Microsoft announced the acquisition of MinecraftEdu just last week (January 19th) did people begin to realize why the tech giant would spend a large sum of money on acquiring a Swedish company.
But let's backtrack a bit to understand how MinecraftEdu came about (back to January 2011, to be exact). Joel Levin, a computer class teacher from Manhattan's Columbia Grammar and Preparatory School, was already experimenting with a variety of tools to make his lessons more fun for students. Some tools, like Google Earth, were effective for geography projects, but the students weren't as engaged as he'd like them to be.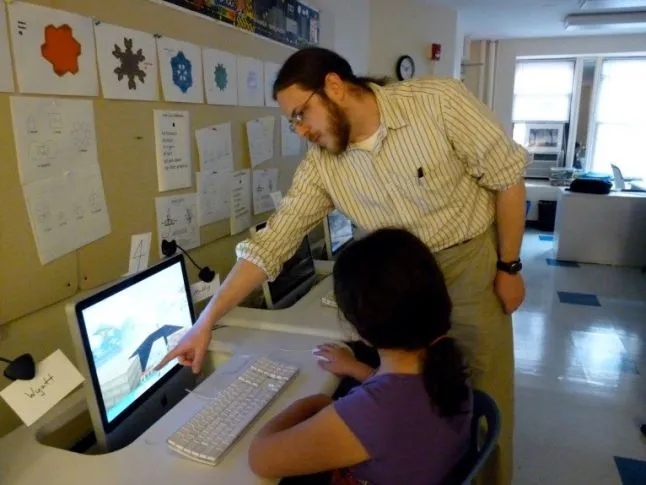 (Joel Levin teaches a student about MinecraftEdu, pictured)
Levin then had the idea to use Minecraft in his classes while playing the game during a summer break. He watched his five-year old daughter build a tree house in Minecraft, entirely on her own, and that convinced him to modify the core game with features suiting students more. For example, one key change introduced was to make the avatar invulnerable to damage, hence no player would die in the modified version.
Levin's build, which he calls MinecraftEdu, reaped the benefits quickly. Once he began using the modded Minecraft in his classes, he noticed a remarkable change in his students. "In my 8 years of teaching I have never seen students so excited and engaged," Levin notes on his blog. "They'd run up to me in the halls to tell me what they plan to do next class... They sit at lunch tables and strategize their next building projects. And not only the boys but the girls too."
This was akin to an epiphany for Levin. With the creation of MinecraftEdu, he may have come across the true purpose of Minecraft (or at least, why it was so popular with kids). He co-founded TeacherGaming shortly after that, and secured the rights from Mojang to modify the game even further and sell it to schools.
(How Chemistry and periodic tables are depicted or implemented in games, from L to R: Minecraft, SpaceChem and our very own Chemistry role-playing game, ChemCaper)
Due to the open-ended nature of the game, teachers all around the world have been using MinecraftEdu to teach subjects like History, Math, Art, Programming, Creative Writing, Science, Music etc.
Just last year, a piece from Bryant Francis was published on Gamasutra, lamenting the lack of blockbuster educational games. Perhaps educational games didn't go away - one could argue that MinecraftEdu, SpaceChem and KerbalEdu (another mod from TeacherGaming, this time of Kerbal Space Program) are now widely accepted as games with educational elements and are commonly used by teachers in the classroom as teaching tools. This may be the new wave of educational games for students of the 21st century.
Joel Levin may already be looking into the future. TeacherGaming's work on KerbalEdu continues, with an eye to using the physics simulator for students to learn about real world physics and engineering skills. The game is extremely popular among indie gaming and science communities, while NASA engineers and even Tesla founder Elon Musk have expressed their interest in Kerbal Space Program publicly.
Just like how SimCity may have inspired the architects of our current generation, the best engineers in a couple of decades from now might just credit Kerbal Space Program as the reason why they became engineers in the first place.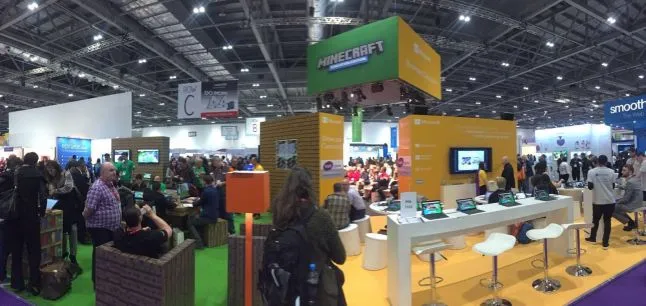 (Minecraft Education booth in BETT 2016)
Games inspiring our next generation of leaders through fun and wonder? Yes, educational games are definitely back, and in a big way.