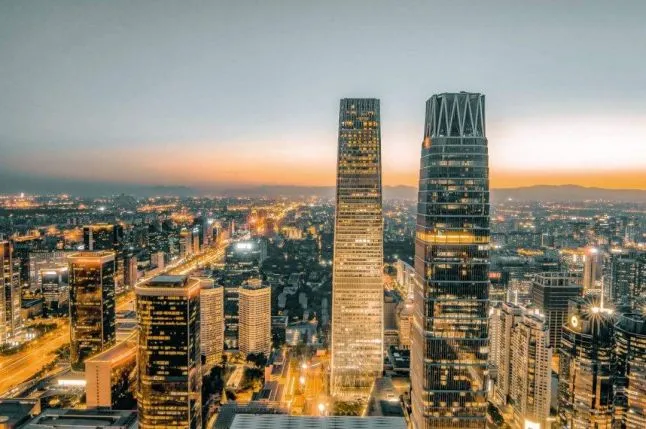 If you live in China for a while, you will not fail to feel that life is a lot more convenient than any where in the world, thanks to a booming mobile app industry.
In comparison, I have lived in some western countries for a short time, I feel life there is more "traditional". In which ways? Here I would give more details by exploring a few apps Chinese people use daily.
Downloading Games -App Store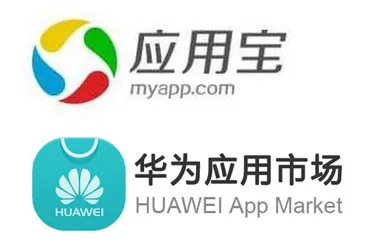 While there's only one place to download iOS games/apps, for Android, there are too many stores. The biggest ones, Yingyong Bao owned by Tencent and Huawei App Market owned by Huawei. These app stores themselves are apps.
Instant Messenger -Wechat

Nearly all smart phones in China have this messenger installed. It has three main functions: The first is a regular mobile messenger; The second, "Friend Circle", the biggest social media in China, comparable to FB. Now checking Friend Circle, seeing what my friends are doing, becomes part of Chinese daily life; The third, Wechat Pay, a digital wallet who is the leading contender of Alipay in China. People most use it to handle tap & pay everywhere.
Wechat is a far more complex app, it brings a lot of convenience. For example, I use it to pay electric bill regularly, in the past I have to line-up in the service hall of the power company.
E-wallet -Alipay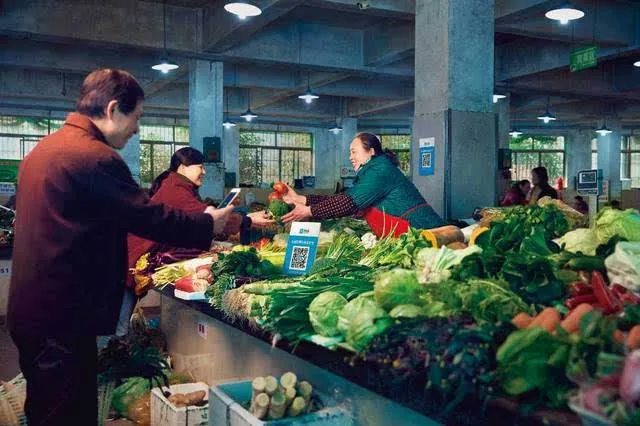 It's all the same like WeChat Pay, the two often compete for users by waging interest rate battles. So it makes sense to install both and deposit a bit more money to the app which currently offer a better rate.
And all the apps mentioned in this article could process the payment by both Alipay and Wechat Pay.
E-shop -Taobao
This online market gathers all type of sellers. People mostly buy electric appliances, furniture, food and everyday use items here; And if you're an artist of any type, you can find all the ingredients and auto & manual tools here; If you're a lover of exotic pets, you can find a pack of ten geckos guaranteeing at least nine are alive upon reception. All in all, you can find all the legal merchandises here.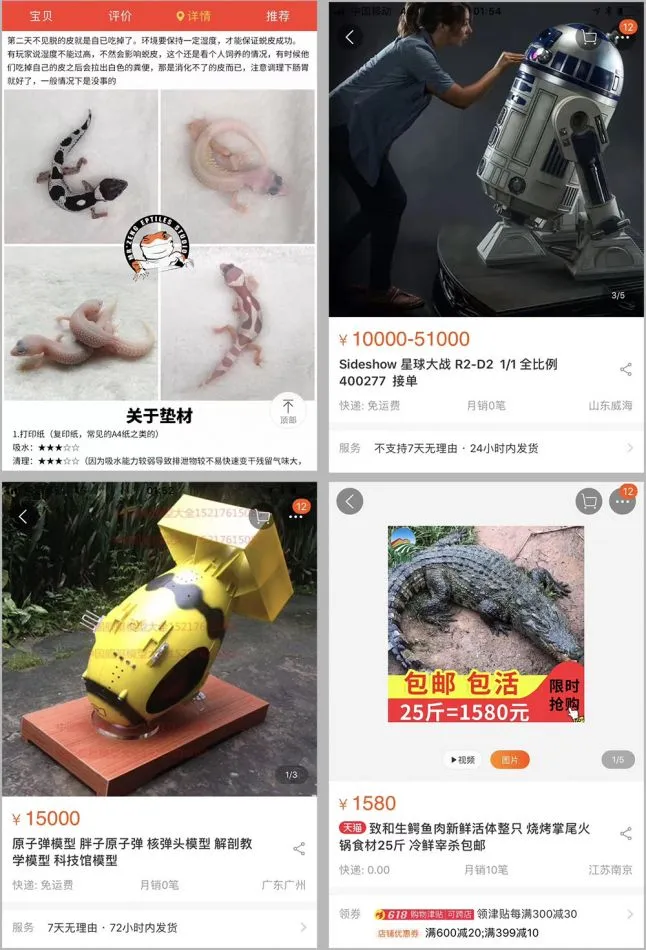 There are other two major E-commerce platforms here: JinDong and Amazon. All the three are becoming more and more alike.
Second hand market -Xian Yu
Now if someone has some useless items at home, for example, toys, old consoles, motorcycles, everything, her/his friends would only give one suggestion: Sell on Xian Yu or throw it away.
Finding Restaurant -Dianping
If you go to some unfamiliar places, this app may come in handy for finding eating places. It offers recommendation by food type and many users leave ranks & comments. For the majority of the users are Chinese, the app is useful anywhere in the world that are intensely visited by Chinese people. I find it's very useful even in San Francisco and Barcelona.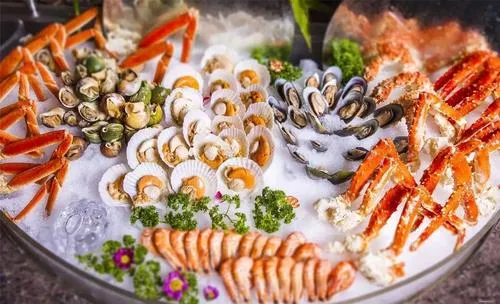 In fact it's not a finding restaurant app, it's also useful for finding entertainments, museums and all sorts of things.
Takeout food -Meituan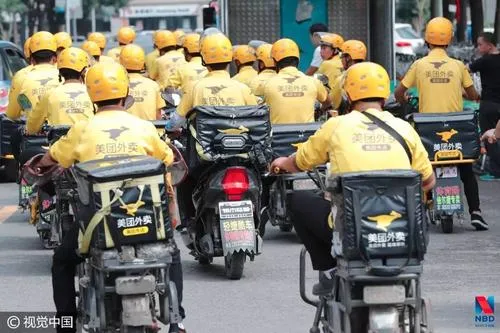 There are many major order takeout apps here. For example, nearly all the restaurants are registered with Meituan. And anyone with a motorcycle could become a Meituan deliverer by one or two days training. When you are hungry, you order choice food, and the app would ask the restaurant to cook it and send message to nearby rider to pick it for you. A lot of restaurants and riders offer 24 hours service.
Taxi -DiDi
It's a Chinese Uber, the biggest one of its type in China. Don't take Uber and its like for granted, it's a blessing to be able to use one, considering the frustrations in countries without one.
Shared bike -Mobike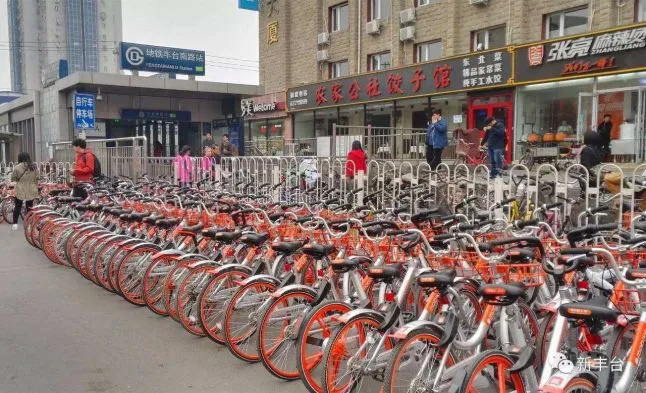 In densely populated areas and tourist's sites, it's easy to find shared bike, and it's great way going around. There are many shared bike apps and there're fierce battles among them since 2016. Now Mobike is among the few survivors who can still operate in good shape.
Instant Delivery -Shansong
If you have printed artwork need to send to client for quick feedback, or if you have just baked cake to send to your sister, if you want to deliver any small item within the same city in speedy manner, you can use this service. The name Shansong in Chinese means Lightning Speed Delivery. When you place the order, the app would find a nearby motorcycle rider to pick the item, and within an hour it could be delivered to anywhere within even a mega city of Beijing.
The income of the deliverer depends on how many orders a rider could tackle in a day, that some would ride in kamikaze way, which had caused no small traffic problems. However this is a good service we use very often, otherwise we have to drive back and forth a lot by ourselves.
Instant Transportation -Huo Lala
If you want to transport a sofa, a PC or move to new place, you can use this app. You can set destination, and choose van/truck size. And just like Uber, many vehicles are roaming about when you make the order, one of them would accept the order and come to you in minutes. And the fee is a lot lower than calling a transportation company in old way.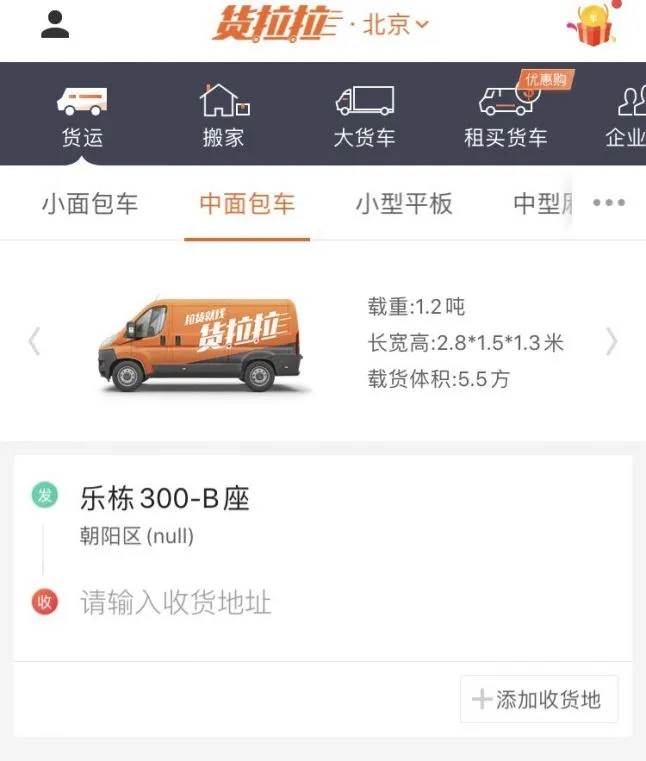 And the driver would happily transport any goods for you, including yourself! Once in a rainy evening, one of my friends finds it difficult to catch a taxi to a party, then he orders a Huo Lala, and asks the drive "ship me".
Rent Car
Now renting cars are mostly dealt by mobile apps, there are too many of them. There're old fashion type that you make the order, then pick the car in a station. Or shared cars parking around, and there's QR code on the body, you can simply scan the code and drive it away.
Designated Driver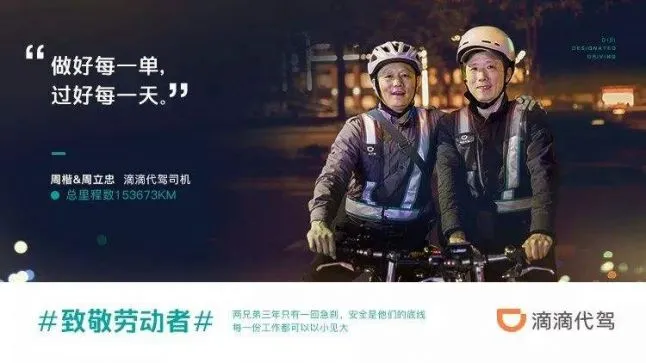 For the drinking culture in China, it's too commonplace to drink some alcohol now and then, in parties, gatherings, and business talk. So Designated driving becomes a big business. There are many designated drivers roaming about the streets, on a small collapsible bike, upon taking your order, one of them would ride to you, pack the bike into the trunk, and drive you home.
Map & Navigation -Gaode, Baidu
The two most used map app, Gaode and Baidu, offers much friendly and functionable navigation than Google map. Taking into consideration of the real time traffic, and local regulations, they would give you useful driving suggestions along the way. And they have the full data of locations of surveillance cameras,for example, before a speed detecting camera, the navigator would warn you to lower speed-in effect. While the navigator not telling you there are cameras around, you can think you're driving on Autobahn in Germany.
Airline & Hotel booking -Ctrip,Qunar
These apps are very powerful, you can book railway tickets, airlines, and hotels around the world with them.
Banking
Every bank here has their mobile app, you can do most of the business on the phone, for example transfer money, exchange currencies. you only need to go to the service hall for very special business.
Conclusion:
There're many more apps facilitating daily life and work here, for example fixing phone service, parking car for you service, and instant cook in your home service. Most of these Apps/Services are good to use, they are not just so so apps, for they are often backed by big capital, and the survivors among their likes through fierce competition.
And from these apps, you can peek into the Chinese working culture: you can concentrate on your job, and leave everything else to the apps, and you only need to go out of the office for stuffs that apps can't do for you, for example go to restrooms.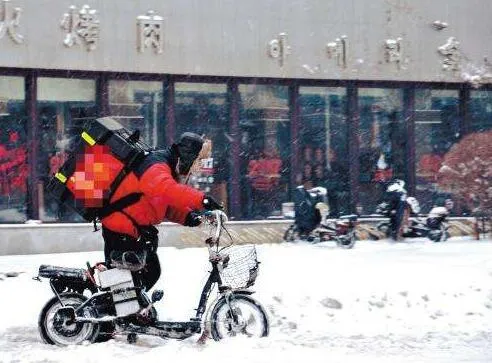 For Chinese people, mobile phones are too important, you can do everything with one and nothing without. Life is super easy with these Apps/services, and on the other hand, as you can imagine, life is tough for those service provider people who make other's life easy, they often work with high pressure, trekking through mud in snowy days while others comfortably settled at home. We should be grateful to this industry and these hard working people!
I will regularly bring you interesting news/stories from Chinese game industry on Instagram: @sunnypaintermedia, and Twitter: @SPmedia_China, please follow me, many thanks!