In my previous article, I talked about the revenue of China gaming market in 2015 reached 21.71 billion. This time I would like to extend this topic a little bit more. First of all, the latest figure updated by Newzoo is 22.23 billion. You might wonder how much 22.23 billion looks like. To be more substantial, 2015 gaming industry revenue in US was 21.96 billion; namely, it's the first time China surpassed US and became the largest gaming market in the world (1).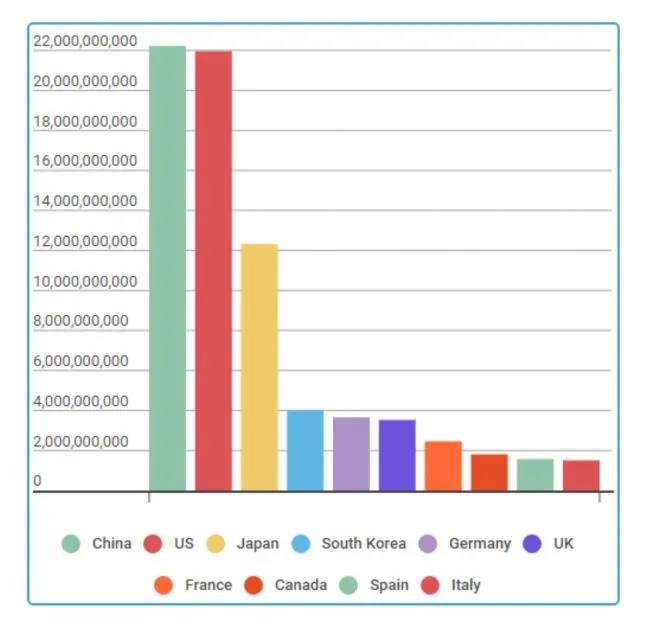 2015 Global Gaming Industry Revenue (Source: Newzoo, 2015)
Last time we talked about the revenue in different segments (Client MMO, Console, Mobile, Web etc); this time, I want to focus on another interesting category in the industry, ESports.
The worldwide ESports market is 278 million based on the 2015 estimation from Newzoo. From the above graph, it is obvious that US and China are leading the global ESports industry. In US, the awareness of ESports increased 16% from last year, and the total ESports audience in US increased 21% accordingly (2). This trend leads to an estimation that the global ESports audience scale would grow to 323 million in 2018, pointed out by Newzoo 2015 Q3 report (3).
In 2015, ESports industry in China made a transition from targeting on individuals and businesses, to blending in the development of local culture in some regions.
In December 2015, The Grand Finals of WCA (World Cyber Arena) 2015 was held by the City Council of Yinchuan, China. 627 top professional gamers from 32 countries gathered in Yinchuan to compete for the total prize of 100 million RMB (15.2 million USD) (4). The Finals covered 11 games including traditional ESports, Web game, mobile game, etc. The high prize was funded by the WCA copyright, the sponsors, and the direct income from the event.
2015 WCA was not the first ESports event in China organized by the municipal government. The ESports industry in China is developing and expanding in multiple regions in China. Local governments promote the flourishing of local ESports industry in order to help driving local economic growth.
These kind of transitions in China leads to an estimated 2015 ESports revenue of 36.7 million USD (5); the ESports audience population in China has grown to larger than 100 million, approximately 44% of the global audience of 226 million (6).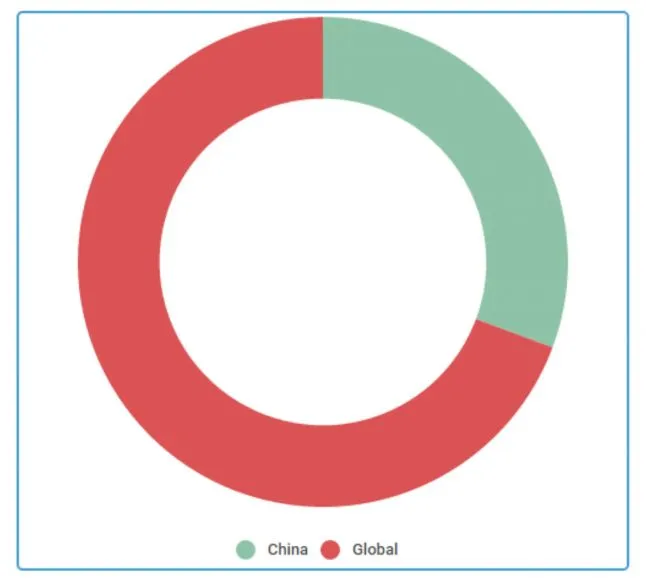 2015 Global ESports Audience (Source: Newzoo/CGIGC, 2015)
Traditionally, playing games is not something parents like their kids to do. People working in the gaming industry in China might not be treated seriously as having a "real job" in the society. Start from 2003, ESports became the 99th official sport event in China and was nominated as an official 2020 Olympic event in 2012(4). All those changes altered how people see our industry and bring a positive development to the China gaming industry. In 2014, China team won 8.5 million RMB prize in The International DOTA2 Championships and broke Guinness World Records (4). The ESports industry, along with 100 million ESports gamers in China, is expected to expand our overall gamer base even wider and stimulate the development with other related industries and create thousands if not millions of careers in the near future.
See Original Blog Post on Linkedin
Reference Reports:
Seasun is a leading Chinese online games publisher focused on creating high quality games/game engines that push the boundaries of player experience in action entertainment. The company is also involved in small-medium sized investments for game studios worldwide. We have recently started up our U.S. studio in Redwood City, CA to create top quality content for the western market.
Seasun has shipped many successful titles, including the popular MMORPG series JX (http://jx3.xoyo.com/), the MMOARPG titles First Myth (http://fs.xoyo.com/index1) and CQ (http://cq.xoyo.com/), along with our FPS MAT (http://xd.xoyo.com/). The "JX" series has grossed more than $250 million and has achieved a daily active user count of 3.3 million. Our first game for the western market is Relics of Gods (http://rog.seasungames.com/). We are currently building a special team of highly talented people to create the technology for our next-generation MMOARPG at this studio.
Kingsoft, Seasun's parent company, is publicly traded in the Hong Kong Stock Exchange (SEHK: 3888) with market value of 3.8 billion USD. Kingsoft has created 3 other subsidiaries alongside Seasun: Cheetah Mobile (NYSE: CMCM), WPS Office, and Kingsoft Cloud Service. Kingsoft has over 4,000 employees worldwide.