Game development knows no boundaries. It does not matter where you come from, how thick your pockets are or how good your English is: if you have a passion for the art and craft of making games, you are part of a very special international family.
I intuitively felt this when I first laid my hands on video games back in Communist Romania, and later on, post Revolution, when a game development career became a tangible thought, albeit a very fragile, unlikely one. Fast forward more than a decade, and I find myself in Amsterdam, attending Casual Connect, thinking about my old game dev family theories once again.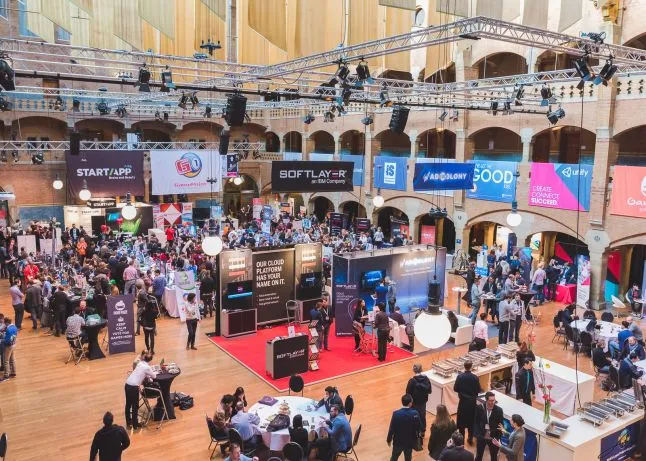 Casual Connect is a business oriented conference and perhaps that is why it does not sound as sexy as GDC or GamesCom. The Casual in the title does not necessarily stand for casual games, but rather for providing a relaxed environment where passionate indies can expand their network and perhaps find help in turning their game into a success. It's an event that connects developers with publishers, big advertising businesses, user acquisition and payment providers, and also hosts the Indie Prize.
This year's European Casual Connect witnessed a record indie attendance, bringing together 120 indie studios and evaluating over 200 game submissions for the Indie Prize. Across two full days of expo, more than 2000 people visited the beautiful Beurs Van Berlage halls and tried out many awesome games. The number is even more impressive considering that an entrance ticket was not cheap at all.
The expo was complemented by a generous and interesting lectures sessions on various subjects, including games investment, industry trends, globalization, cross and multiplatform, celebrity games or user acquisition. Amongst the highlights of the lectures was Peter Molyneux' "Inspiration for a New Design" and Facebook's Nick Berry with "Industry Insights".
While the conference went on until 17:00, attendees had other ample opportunities to network; there was a Cuban themed party, a Neon themed one, and other various happenings, including Women's Lunch.
The Pulse
I always find it very interesting to watch game developers meet with business developers. The former side always tends to claim that they don't play, but I'd wager they do that more than occasionally, and it is always amazing to put a self declared non gamer to play, and just watch the smiles and laughter.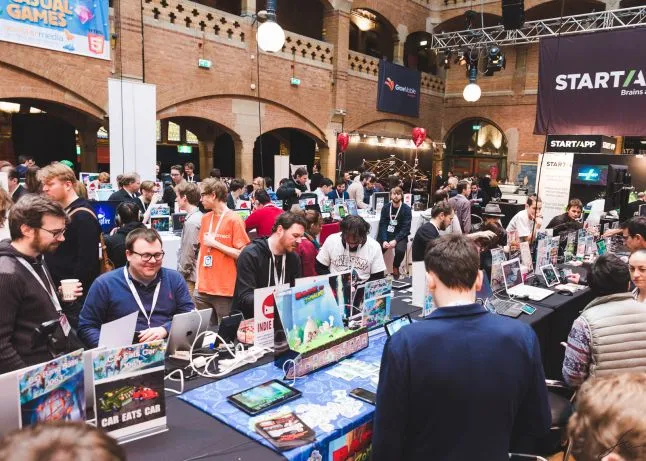 Of course the games to provoke such reactions must be special. My personal take is that self declared non gamers stay away from the idea of beating someone, conquering something or the notion of leveling up - they play purely to have fun, and not necessarily to face a challenge. That's probably why titles like Bejeweled, Candy Crush or FarmVille have such a success and claim the most "non-gamer" players. Of course this is a gross generalization, but an important trend I noticed at Casual Connect was the amount of games focused on positive subjects and actions, where progression, or "beating the game up" had a more discrete focus, inviting players to concentrate on amazing design, art, and sound instead.
Another trend that steps into focus, even though I think this happens since the beginning of video games, is the power that indie developers themselves have to help each other. Despite theoretically competing, many developers promoted other teams and their projects, genuinely passionate by their projects and their craft. "Oh you should really try THAT game", "let me take you to see an awesome game" or "have you played that one, you really MUST try that one, not just say you will and never go, you just have to!" - you could hear this constantly all around. And while the social capital of every individual, especially a shy game developer, is not much, bring us together and we can do great things!
The Indie Prize
All 120 teams were under constant evaluation by the jury during the entire conference. I felt for that group - most games competing were of such a quality and ingenuity that they all deserved a prize. It must have been a hard choice! In the end, the Best in Show: Critic's Choice Award went to Party Hard by Pinokl Games, and the Best in Show: Audience Choice Award, to Replay: VHS is Not Dead by Neko Entertainment. You can see the complete list of winners here.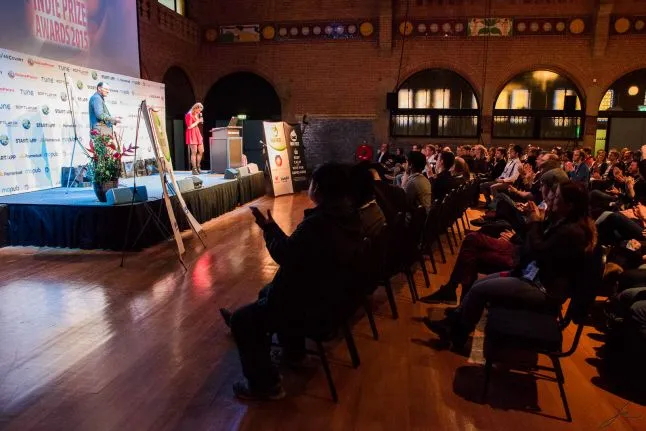 My personal list of favorites was Amphora by Moondrop, MagNets by Total Monkery, Tetrobot and Co. by Swing Swing Submarine… and the list is only limited by the time I had to try out all the amazing games. Original design such as EnigmBox by Benoit Freslon that makes you blow a candle in your phone to uncover a secret code, or Skip A Beat by Happitech which uses your heartbeat as a game mechanic (yes, the point is to Calm Down!) also captured my attention. There is a full list of games that competed for the Indie Prize here and I recommend you to check them all out!
Our role and the benefits
I attended Casual Connect to spread the word about Sweden Game Arena, an initiative located in a small Swedish town called Skövde which has a little over 50000 inhabitants, yet is home to more than 25 game studios, as well as a game focused University. This is the place where Goat Simulator was born, as well as ittle Dew, Bloodline Champions or Cloudbuilt. But over a dozen studios have just started up, are in mid development or are about to launch their new titles, so Sweden Game Arena has a specific interest to network and gather contacts that can help these new teams.
We tagged along Progress, a special kind of puzzle game for mobile devices which won the first place at the Very Big Indie Pitch award hosted by Pocket Gamer Connect in London earlier this year. Progress, partly developed and to be published by Ludosity, competed for the Casual Connect Indie Prize, but their focus was mainly to get as many people as possible to play - and that they did.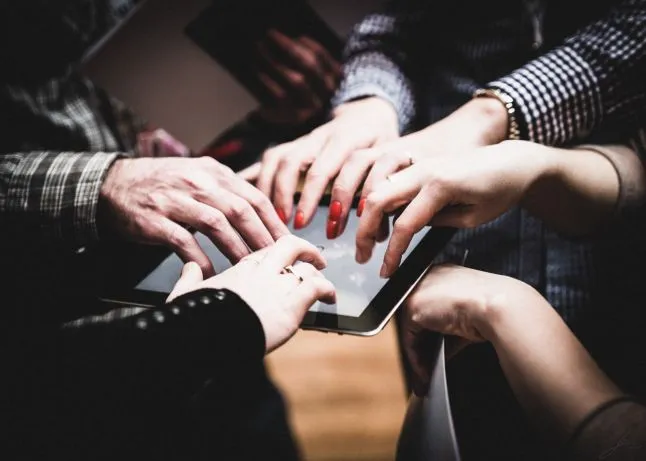 We deemed Casual Connect a big success. When we arrived back home, the first thing we did was to buy a bunch of games we played in Amsterdam, and also to get in touch with all the gamedev friends we made during this event. They were all quite content about Casual Connect, yet we agreed in our disappointment for a very weak presence of press (who was invited to attend for free). So this is the third thing I do post Casual Connect: I write to bring awareness of a very valuable event. Dear press, if you read this, attend Casual Connect the next time you can - you will surely be impressed! For the press that did attend - thank you! We hope you had fun!
All photos are made by Sebastian Bularca, who is part of the Progress team and works on a project called 100 faces of Progress.