Building Killer Player Support Operations - CRM Software

Image by Andy Gries from Pixabay
This article was originally published on The PX Hub, my personal blog specializing in content on Player Experience in game development. Find insights, best practices and handy tips to help you ensure your players stay happy and engaged. If you want to stay updated on more Player Experience content, consider subscribing to the newsletter.
Video games are the perfect medium for winding down and enjoying a healthy portion of escapism. When everything goes well, that is. But what happens when a game does not deliver on that expectation? What if something is unclear or refuses to work as intended? This is the part where players might reach out to you for support and where you will want to get them back to playing as soon as possible. Sounds easy enough, right?
But how do you create Player Support (PS) operations that ensure efficient communication while scaling with your playerbase?
---
This post is part of a series that touches on a set of key building blocks for creating killer Player Support Operations. The series will cover the following topics:
CRM software that suits the needs of your audience and your PS team

a PS administration portal to manipulate player profile data

a full analytics overview and KPI dashboards

a PS Playbook that contains guidelines, policies and describes your voice

a public localised knowledge base with FAQs

Automations and/or Bots to help you with menial tasks

a closed player feedback loop
For the sake of simplicity, this series of blog posts will not cover team-building. How to build and grow efficient Player Support teams merits its own series of posts, which I will tackle at a later point. To make sure you do not miss out on these future blog posts, sign up for The PX Newsletter.
---
Tool up!
The first thing on your list when setting up PS operations should be a piece of technology that allows you to collect, label, organise and handle direct conversations and interactions with players. Conversational Customer Relationship Management (CRM) software does exactly that. Regardless of your channel of choice, be it e-mail, in-app messaging or social media, you are going to find it excruciatingly challenging to remain both efficient and effective without one when scaling operations once your audience starts reaching critical mass.
Conversational CRM software will allow you to centralise and consolidate all your direct player communication. This also makes it easier for specialists to review an individual player's contact history, perform bulk actions, or even collaborate. You will also want to standardise and streamline your workflows and processes; this is often done with the help of basic automation - which is pretty standard in most conversational CRM software nowadays. Additionally, CRM software will provide actionable insights via analytics dashboards and reports on service levels.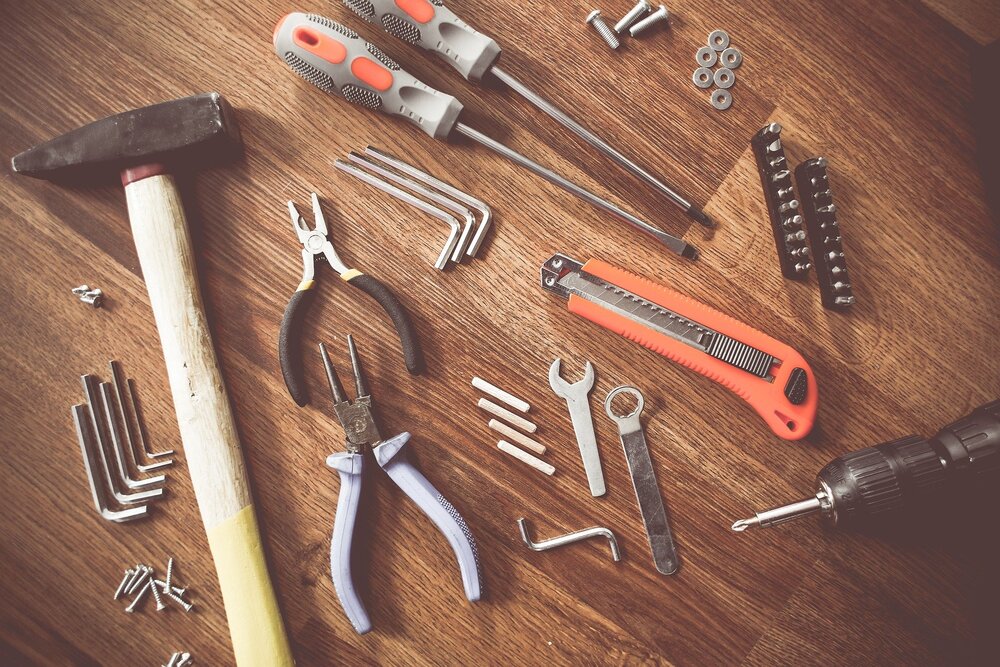 The Right Tool for the Job
Unless you call the Lonely Mountain your lair, or you have access to lots of financial backing, you should not attempt to build your own conversational CRM software. It will be a long and costly endeavour, which ultimately will not contribute to the core of your business, which is making games. Luckily, there are already plenty of options available in the competitive CRM market.
When shopping for CRM software you need to keep a couple of things in mind. The most important points are without a doubt:
Ease-of-use by the end-user (both player and PX specialist).

Ease-of-integration and customisation.

A fit for your needs and those of your audience.
A player who encounters friction when trying to reach out to you may suddenly decide it is not worth the effort, which can increase the probability of churn. In turn, a specialist that struggles to handle a conversation in your CRM user interface with ease will feel frustrated. Third-party software and plugins rarely work out-of-the-box, integrating seamlessly within your own software and architecture. So, make sure the integration process is as straightforward as possible, yet allows for adequate customisation. And, of course, always ensure that the CRM software you're buying does what you need it to do - for yourself, and your audience.
The three points above are by no means the only criteria you should take to heart. As a matter of fact, I use a cheat sheet with extra criteria, each time I am in the market for a new CRM. If you want to get your hands on this cheat sheet, subscribe to our newsletter, and find it in your inbox with the next edition.
The Sharpest Tool in the Shed
At this point, you might be wondering what CRM software you can find out there. Better yet, you might ask yourself what the more common ones are among game studios. To save you the trouble of looking it up yourself, here is a selection of the more popular CRM vendors.
Zendesk: is likely the most popular CRM software with game studios. It offers reliable service with a wide feature-set. Zendesk allows for plugin integrations and plenty of customisation. Powerful analytics and reports allow you to always keep a finger on the pulse of your operations. Perfect for scaling your support operations across multiple platforms.
Studios that use Zendesk in their operations: Riot Games, Wargaming, Rovio, Nexon, Mediatonic
Helpshift: is the mobile-first conversational platform you will find in many if not most of your favourite mobile games. Its native in-game knowledge base and in-game messaging feature keep your players inside the app. Helpshift's AI and bots help studios manage traffic spikes and automate player inquiries. If your focus is mobile, you will want to look at Helpshift.
Studios that use Helpshift in their operations: Supercell, Zynga, Playrix, Hutch Games

Salesforce: is the juggernaut of CRM solutions. Salesforce has it all - from self-help solutions to complete omnichannel support, all fueled by the power of the Cloud. If you are on a mission to provide true omnichannel support with a large organisation, Salesforce has got you covered.
Studios that use Salesforce in their operations: Activision, Ubisoft, Electronic Arts
While these are the most popular CRM solutions with game studios, it is good to note that there are a few more on the market. Freshdesk, Kayako, Intercom, Deskpro and the recently acquired Kustomer, are all worth some consideration.
Are you using conversational CRM software that I did not mention? Did I miss any you feel belong on the list? Let me know and send me a message here.
Nuts and Bolts
Before you go, I wanted to share some things I picked up over the years, either through my own experience or by chatting with other people in the field. Most may seem self-explanatory, but you can not ignore their impact on your operations.

1) Make it dead easy for your players to reach you. Do not try to hide your contact information. Basic stuff like reaching out to Player Support should never take more than 3 clicks. While this may sound counter-productive at first, making it more difficult for players to reach you will in the end work against you. Players who might have insightful feedback will feel discouraged and end up silenced. Infuriated players who need help, will flock to social media channels where they will be able to wreak more havoc. If you want to decrease the contact rate, invest in self-help solutions and improve the things your players bring up.

2) Harness the power of data and analytics by creating a thorough tag and label hierarchy. Such a hierarchy or mapping process may take some time, with more segmented and granular data as a result. Not only does it enrich service level reporting, but it also allows you to pin-point player pain points with more ease. Some more obvious benefits are that such a hierarchy (or map) helps to route conversations with specific topics to the correct specialist (when using automation) and aids in identifying volume generators or "dumb" contacts. This label hierarchy is also helpful to fuel your automations and bots, so keep that in mind when starting the process. Personally, I have found that thorough label hierarchies are instrumental for successful and efficient PS operations. You will see me mention this some more in future posts.

3) Before you rush in and decide on a specific CRM software, consider if it will scale to suit both the current AND the future needs of your studio and your players. Exchanging CRM software at scale will be very expensive - it requires extensive planning and a lot of resources. Always remember that you are not only replacing the software but will have to adapt processes, workflows, re-train specialists, etc. Your conversational CRM software likely does not leave much untouched in your Player Support operations.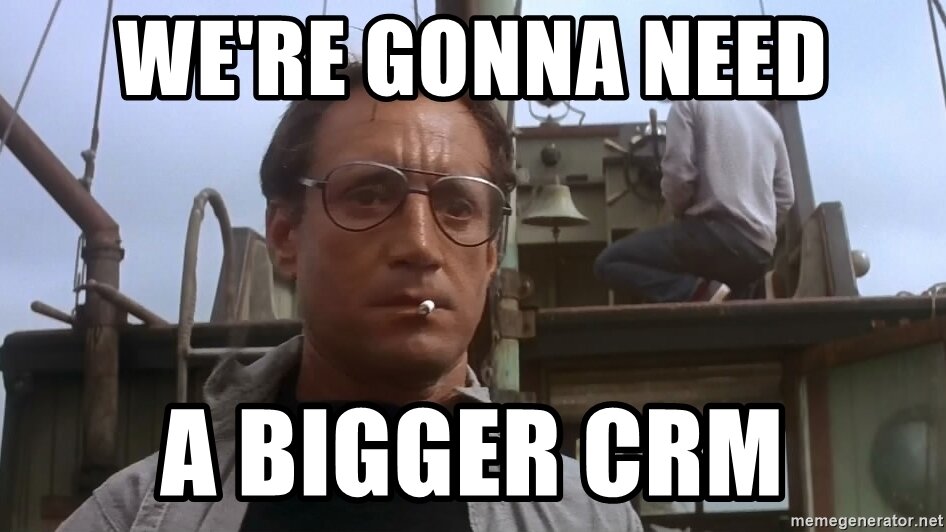 ---
That is it for now. We covered some ground on how to build killer Player Support operations, starting with conversational CRM software. By now, you should know:
what CRM software is and how it can help you scale operations

what to keep in mind when shopping for CRM software

what CRM software you can find out there
Did you miss the initial post of the guide on building killer Player Support operations? You can find it here.

Feedback and questions are always welcome, so do not hesitate to reach out. If you want to receive the cheat sheet I use when shopping for conversational CRM software, do not forget to subscribe to the newsletter.
If you enjoyed reading this article, make sure to head over to The PX Hub to read more of my thoughts on Player Experience, leave a comment or connect with me on LinkedIn.